True Crime Documentaries to Watch on ABC and National Geographic
Sometimes reality is stranger - and scarier - than fiction. Here at ABC.COM and on the ABC app, we have an abundance of true crime documentaries that are 100% bingeworthy. These documentaries take a close look into the shady underbelly of society and human behavior that we often forget is among us. Whether it is a high-profile case like Jeffrey Epstein's in "Truth and Lies: The Jeffrey Epstein Story", or the lesser known mysteries highlighted by genetic genealogist CeCe Moore in "The Genetic Detective", you won't be able to take your eyes off the screen. If this piques your interest, we've compiled a list of some of the must-watch series available on ABC and National Geographic!
DIVE IN TO OUR "TRUE CRIME COLLECTION" HERE
---
"20/20" continues to combine hard-hitting investigative reports, newsmaker interviews and compelling human interest and feature stories. The long-running series also brings you many true crime tales like the story of Sharee Miller is a harrowing one. In the adolescent days of the internet she used lies and deception to convince her online lover, Jerry Cassaday, to kill her husband, Bruce Miller. "You've Got Jail" details how she was able to maneuver and manipulate such a scenario, all while highlighting the lives she destroyed in the process. An equally grim case is that of Diane Staudte, who was convicted of poisoning her husband and two children. "20/20's Home Sweet Murder" takes a forensic look at both cases and more, telling compelling real-life narratives you won't believe are real.
Looking for something even more perplexing? How about a self-taught genealogist using her skills to solve cold cases that span across decades? "The Genetic Detective" shows how CeCe Moore utilizes genetic genealogy, most commonly used to unite long-lost family members, to provide law enforcement with new evidence directly linking to suspects. Simultaneously intriguing and shocking, this series can't be missed.
Interested in a deep dive into some high-profile crime cases from over the years? We have plenty of that at ABC too. Phil Hartman was a comedy giant throughout the '80s and '90s. Many know of his tragic end at the hands of his wife, Brynn - but what really happened during the buildup to that horrific event? Featuring a previously unaired interview with Phil Hartman himself, "The Last Days of Phil Hartman" is essential viewing.
A lot of people came to know of Jeffrey Epstein in the lead up to his death in 2019. But what of the crimes he committed and lives he affected? "Truth and Lies: The Jeffrey Epstein Story" tells the stories of multiple women who underwent traumatic experiences, allegedly due to the actions of Jeffrey Epstein. In the same series of documentaries, "Truth and Lies: The Last Gangster" is a two-hour special on the Gambino crime family, detailing life in the mafia. Featuring an interview with notorious gangster Sammy Gravano, who was underboss of the family, this episode is truly unmissable.
---
National Geographic is also host to some riveting true crime stories. Who could forget about the late infamous fraudster Bernie Madoff? Responsible for operating the most significant Ponzi scheme in history, Madoff's story is told by the man himself and those closest to his dealings in "Bernie Madoff In His Own Words."
Infamy is a recurring theme when it comes to true crime. The feared former drug lord "El Chapo" was on the run for years before his eventual capture and arrest, as seen in "Narco Bling: Getting Chapo Guzman", which details the immense scale of Mexico's drug cartels and crime syndicates.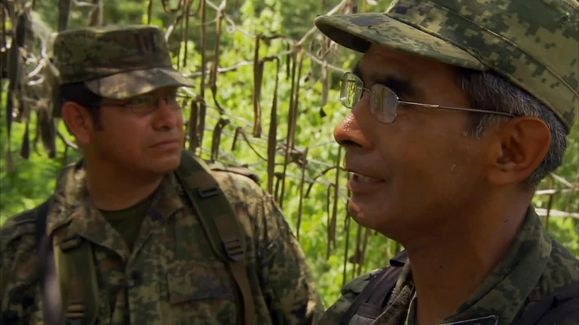 If this isn't enough to satisfy your curiosity, then "Narco Wars" offers an even more encompassing look at Latin America's drug smuggling networks. From household names like Pablo Escobar to lesser known criminals like the Rodriguez brothers, "Narco Wars" offers an extensive look at this part of the criminal world.
---
All of these true crime shows and more are available on ABC and National Geographic!