Boy Band and The Gong Show Premiere Thursday, June 22 on ABC!
Young Vocalists go head-to-head on the two-hour series premiere of ABC's Boy Band, Thursday, June 22 (8:00–10:00 p.m. EDT) on the ABC television network. It's followed by the return of everybody's favorite variety show, The Gong Show! On Boy Band, host Rita Ora welcomes 30 of the best young male vocalists in the country to Hollywood, where they audition before musical icons Emma Bunton, Nick Carter and Timbaland. Only 18 performers will make the cut and advance to the next round. Thus begins the mixing and matching, as the architects form three groups of six to compete in the next phase of the competition.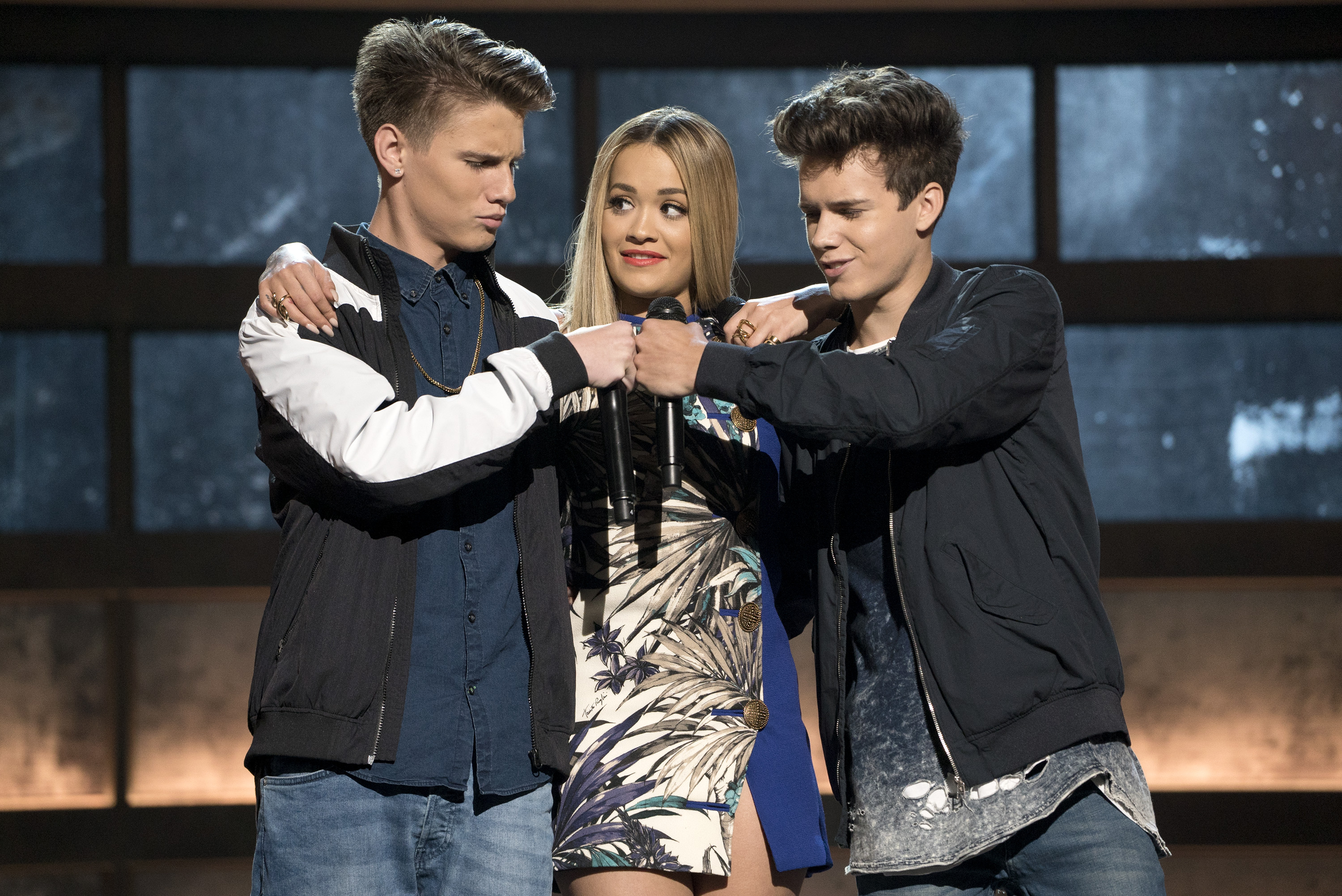 The Gong Show makes its triumphant return to television, as the iconic and irreverent talent show competition makes its way into the 21st century with a bang! Hosted by British comedic legend Tommy Maitland, the show is executive produced by actor/comedian Will Arnett. Every episode will celebrate unusually talented and unique performers on a primetime stage. A revolving panel of judges featuring Hollywood's hottest stars praise, critique and gong contestants in one of TV's all-time great variety shows. Watch Tommy's Appearance on Jimmy Kimmel Live! with Will Arnett.
Amongst the celebrity judges confirmed are Will Arnett, Ken Jeong, Zach Galifianakis, Alison Brie, Andy Samberg, Elizabeth Banks, Joel McHale, Dana Carvey, Will Forte, Jack Black and Anthony Anderson, with much more to come.
Performers, such as contortionists, singers, magicians, dancers, comedians, painters and people who work with scary bugs, are just some of the dozens and dozens of acts that are set to impress our panel of three celebrity judges. If any of the judges deem an act to be less than worthy of a score, they can pick up a mallet and hit the giant gong that is hanging behind them and end the underwhelming performance. But if the judges are happy with the act, they will let it play out until the end and present their scores numerically from 0 through 10. It's not uncommon for fights to break out amongst the judges when one of them wants to gong an act, while the others want to let them play on. At the end of each show, the winning performer or act with the highest judges' scores will receive a fabulous "The Gong Show" trophy and a check for $2,000 and 17 cents.
With Tommy as our "cheeky monkey" master of ceremonies, he is sure to keep the fun meter up on high as he attempts to unravel any semblance of sanity on stage, and he may also lead the audience into a sing along to the classic tune "Shaving Cream" at any given moment. And knowing Tommy, each show will include unscheduled surprises along the way, just to keep things even more entertaining – and just plain weird!