Holiday Viewing: What to Watch this Festive Season on ABC, Freeform, FX, and Hulu
The most wonderful time of the year has come around again! If festive cheer feels impossible to muster after a long year – fear not! We have more holiday programming than you can shake a snow-covered stick at. Your favorite characters are decking the halls in special episodes of Grey's Anatomy, The Wonder Years, and General Hospital; you can get your fix of friendly festive competition with The Great Christmas Light Fight; and there is a treasure trove of holiday movies to enjoy all season long across ABC, Freeform, FX, and Hulu! Feeling more overwhelmed by deciding what to watch than what to ask Santa for this year? Well, that's why we've rounded up the best of the festive season right here so you can sit back, relax, and enjoy the holiday magic!
---
General Hospital (WEEKDAYS, 2/1c) has as chaotic a festive season as you would expect from Port Charles – with tragedy, homecomings, and everything in-between, there's never a dull moment. All episodes for the rest of 2021 will follow the hospital staff as they navigate Thanksgiving, Christmas, and New Year, so tune in to see what happens! There's also special festive episodes of The Wonder Years (MONDAY, DEC. 1 8:30/7:30c), Home Economics (MONDAY, DEC. 1 9:30/8:30c), and Grey's Anatomy (THURSDAY, DEC. 16 9/8c). You've got some time to recover from the heart-breaking 6th episode of Station 19 season 5, as the Christmas special airs THURSDAY, DEC. 16 8/7c. Prepare to feel all the feels!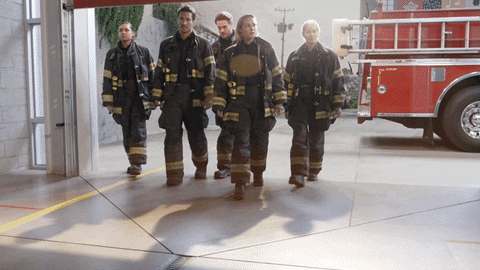 If you're the family genius when it comes to festive quizzes and board games, then you can limber up with a seasonal episode of Supermarket Sweep (SUNDAY, DEC. 12 9/8c). Or if you consider yourself the entrepreneur of your friend group, tune in to the Shark Tank Christmas special (FRIDAY, DEC. 10 8/7c) and get those creative juices flowing.
As if all of that festive cheer wasn't enough, we've got a brand-new, one-off special full of reunions and performances by some of the most iconic boybands ever! A Very Boy Band Holiday (MONDAY, DEC. 6 8/7c) will feature members of *NSYNC, New Kids on the Block, Boys II Men and 98 Degrees. It's every 90's kid's dream! Tune in and let the nostalgia wash over you as the guys play some of their greatest hits, and Joey Fatone and Wanya Morris debut their new holiday single! Tank-tops and toe-rings optional.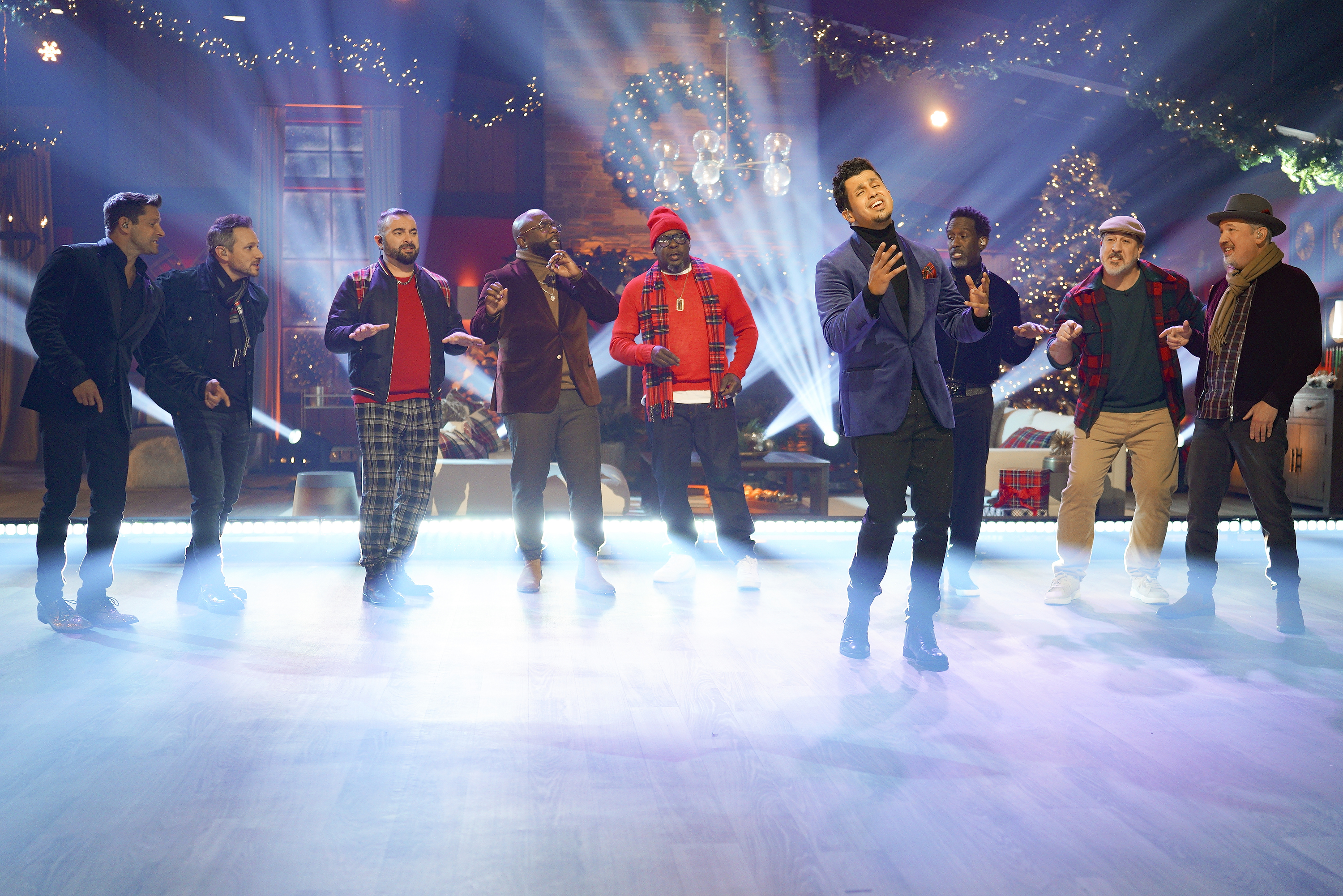 ---
Be honest - are you the kind of person who prefers to watch the same holiday movies over and over? Or are you looking to branch out and try some new classics to add to your annual rotation? Either way, Freeform's 25 Days of Christmas is the place to be! From December 1 to Christmas Day, we have a veritable feast of festive favorites for you to devour! There's all five Home Alone movies showing throughout the month, as well as all three The Santa Clause movies, Arthur Christmas (THURSDAY, DEC. 2, 1:05p/12:05c), and Love Actually (TUESDAY, DEC. 14 12:30a/11:30c). There's something for everyone in the line-up – including The Nightmare Before Christmas (SUNDAY, DEC. 5 2:15p/1:15c) for anyone who likes a dose of spookiness in their holiday viewing schedule. For the full 25 Days of Christmas line-up you can head to Freeform.com!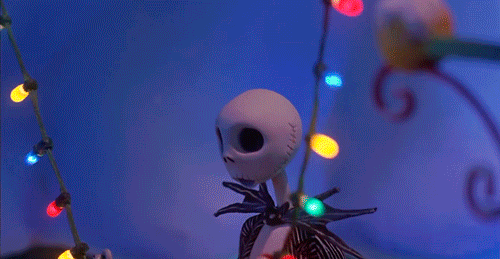 ---
The month of December starts with a bang this year as we return to Paddy's Pub for Season 15 of It's Always Sunny in Philadelphia (WEDNESDAY, DEC. 1 12/1c)! Not only does this season make IASIP the longest-running live action comedy in American television history, but it also sees the gang head over to Ireland to discover their roots and cause chaos, as always. You can head to FXnetworks.com to catch FX's A Christmas Carol for your designated dose of Dickens this holiday season, as well as lots of other festive movies to be streamed all month long.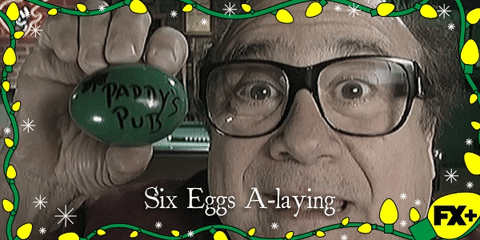 ---
This winter, Hulu is your best friend when it comes to all things Christmas. From the movies you've seen every year, but still cry at every time (Elf, The Holiday), to newer films that have become instant classics (The Happiest Season), there's something for everyone! Trying to keep the little ones entertained while you cook the turkey? Hulu's got some great kid-friendly fare like Curious George: A Very Monkey Christmas and Ice Age: A Mammoth Christmas to get them in the spirit (and out of your hair for a few hours)! Hulu is also the place to catch up on holiday specials if you miss them when they air, like Grey's Anatomy and The Wonder Years.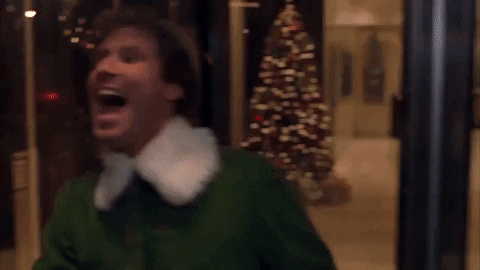 ---
From holiday specials to Christmas classics, we've got it all this festive season. You can find all of this programming on ABC, Freeform, FX, and Hulu.