Top 7 Tastemade Get Cookin' Recipes!
You may have heard about the brand new lineup of ABCd original series that took the online/app world by storm not too long ago. One of the most popular offerings is the Tastemade Get Cookin' series. This probably has something to do with all the killer recipes they are dishing out. It's tough to get through any episode without having your stomach start to growl. Just about every dish looks great! We picked the top 7 Tastemade Get Cookin' recipes you should probably try out right away. Visit the show page to see them all, of course. But for now, check out these 7 sweet, savory, scrumptious selections and, well, get cookin'!
#7 Ice Cream in a Bag: If my daughters had their way, dessert would be eaten first at every meal. Whenever it's time for a sweet treat, here's a cool way to make homemade ice cream without an ice cream maker! Chef Megan Mitchell shows you just how easy it is. Don't forget to add the macadamia nut brittle made using the Hefty Slider Bags in your pantry. Just shake, freeze, scoop and enjoy. See how!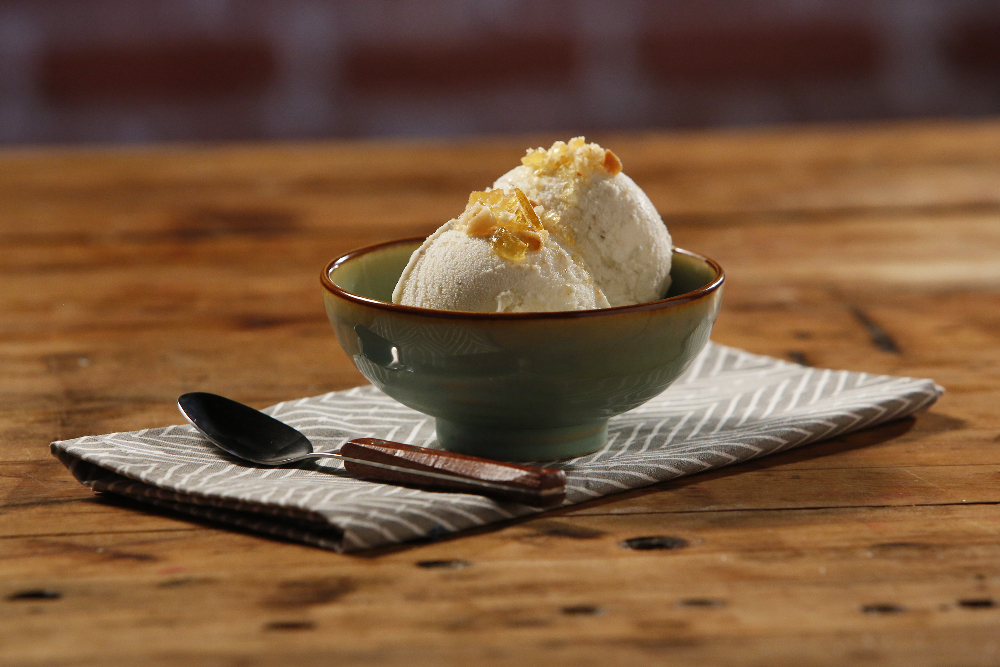 #6 Chicken and Waffles: Whoever came up with the idea of putting these two guys together deserves to be put in the same honored category as the peanut butter and jelly pairing person. On a flavor scale of 1 to 10, Lazarus Lynch's twist on a traditional southern dish is easily an 11. Skeptical? Pull out your waffle iron and frying pan and give this tequila spiked chicken and waffles a try for yourself. Check out the video!
#5: Lime and Jalapeno Chicken Tacos: It's another chicken dish, but this one comes with a kick. Chef Megan Mitchell shows you how up your Taco Tuesday game with her chicken tacos with a spicy kick! As a bonus, you'll learn how to make homemade tortillas! Grab your Hefty Slider Bags and let's get cookin'.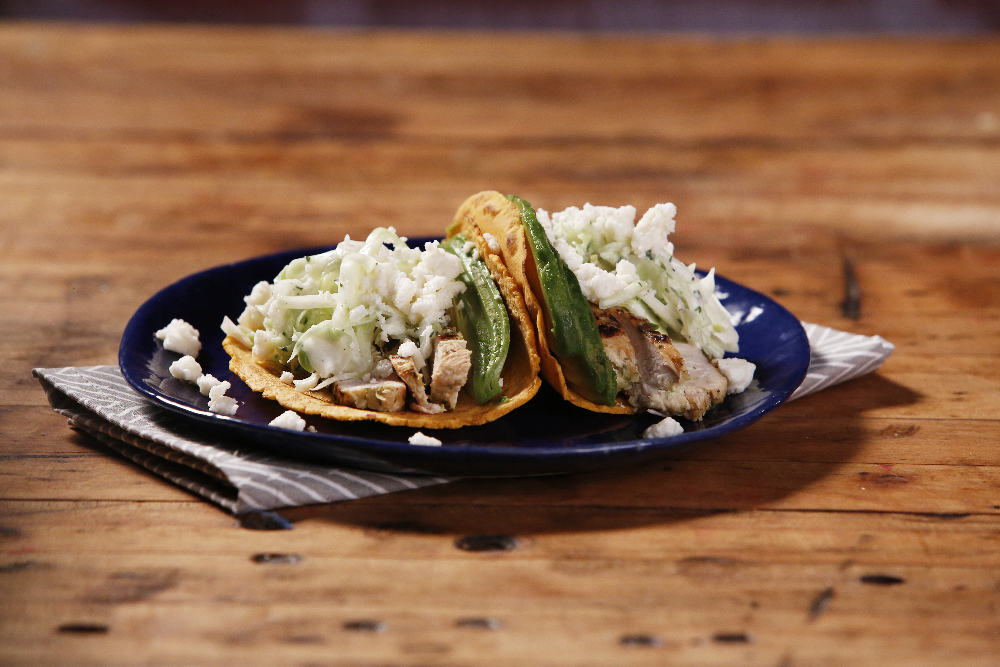 #4 Lemongrass Shrimp Lollipops: Never been a big seafood person, but shrimp is one dish that always seems to satisfy. This delicious dish from Erwan Heussaff is quick to make, great for entertaining, and perfect to satisfy a Thai craving. What are you waiting for? Skip the greasy take-out and get cooking!
#3 Savory Oatmeal: Oatmeal isn't just for breakfast anymore. That's fine. Breakfast for dinner is always a family favorite way to break up the work week in my home. We usually go with eggs, bacon, sausage and pancakes. Oatmeal never really comes into play. Maybe we're missing out. Megan Mitchell is going to blow your mind with her savory oatmeal served with mushrooms and broccolini topped with an unctuous sunny side up egg. See how it's made!
#2: Short Rib Sliders with Spicy Coleslaw: There's an old episode of M*A*S*H (guess they're all pretty old) where Hawkeye is obsessed with getting some spare ribs from Chicago. I've never had this particular dish in the Windy City, but every place I have enjoyed this saucy dish had upped my own obsession. Consider making this crowd-pleasing dish for your next party; the best thing about it, you can make it way ahead of time so you won't be scrambling at the last minute. Try it out for yourself!
#1 Ice Cream Sandwiches:
Blame my daughters again for this one taking the top spot as a second ice cream entry. You heard me Katie, Allison and Kerri! Your dad was never a big frozen confection kinda guy, but he does love sandwiches, and ice cream ones are no exception. We all scream for ice cream!
See why!