Freeform's Can't-Miss Premieres in April: "Everything's Gonna Be Okay" Season 2 and "Cruel Summer"
The second season of the critically-acclaimed half-hour comedy, "EVERYTHING'S GONNA BE OKAY," returns to Freeform on THURSDAY, APRIL 8, at 10:00 p.m. EDT/PDT with two back-to-back episodes. Season two picks up after the Moss family's heartbreaking trip to New York. With everyone back home, Matilda is rethinking her life goals, Genevieve starts putting herself out there -- even dating -- and Nicholas is working out how to balance being a brother, parental figure, boyfriend and cute entomologist. This season also welcomes new eccentric friends, unexpected hookups and a lot more bugs. After the season premiere, new episodes will debut Thursdays at 10:00 p.m. EDT/PDT on the Freeform app and Freeform.com and will launch next day on Hulu.
EVERYTHING'S GONNA BE OKAY SEASON 2 OFFICIAL TRAILER
But that's not all that's coming to Freeform in April! The highly-anticipated psychological thriller mystery, "CRUEL SUMMER," will premiere with a two-hour event on TUESDAY, APRIL 20, at 9:00 p.m. EDT/PDT.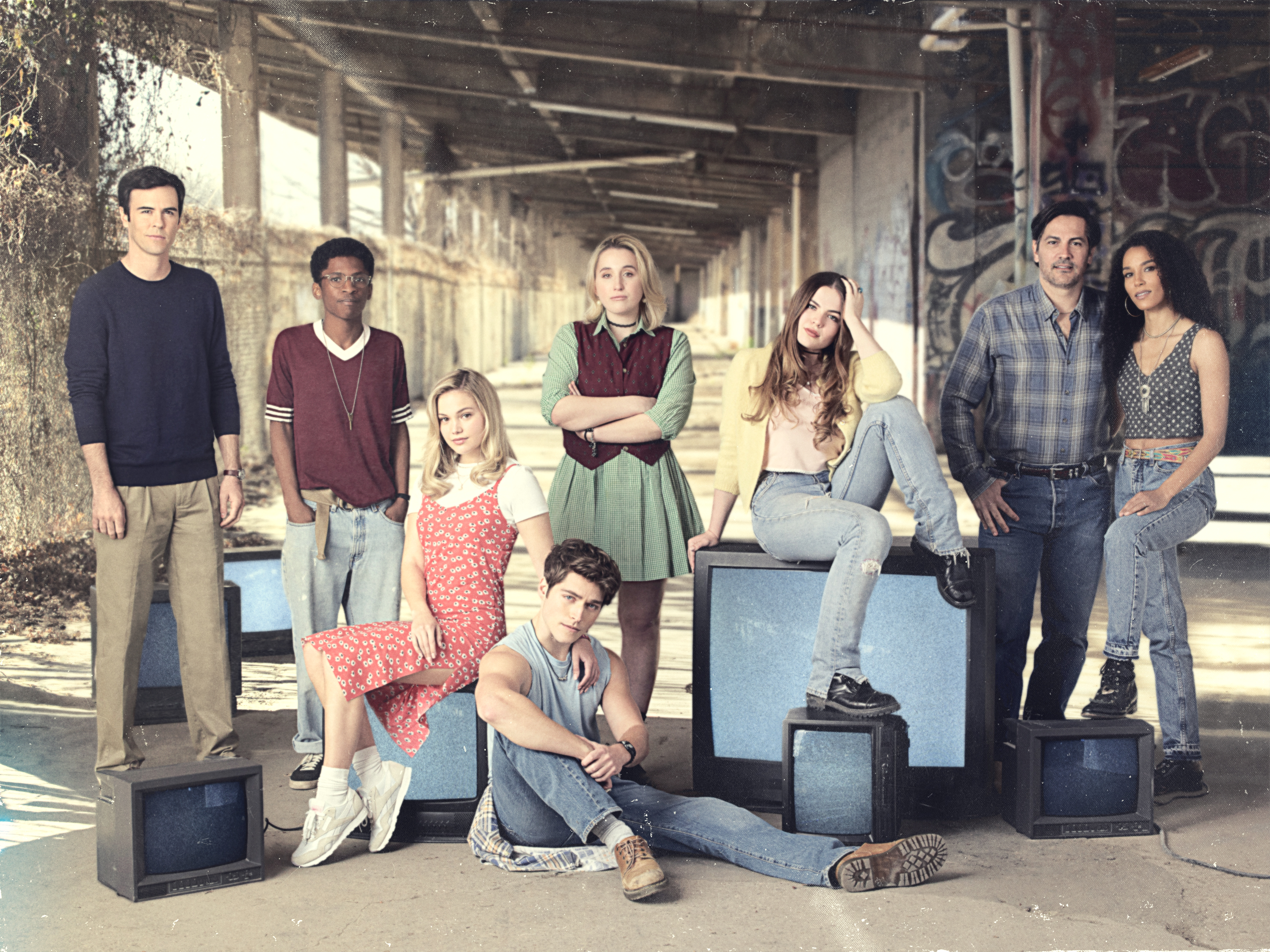 From executive producer Jessica Biel ("The Sinner"), "CRUEL SUMMER" follows two young women: Kate Wallis, the popular girl with a charmed life who one day goes missing, and Jeanette Turner, the nerdy wannabe who is accused of being connected to Kate's disappearance. All signs point to Jeanette's guilt, but is Kate really who she seems to be? Set over three summers and told through shifting points of view, the show challenges perception and follows how one girl can go from being a sweet outlier to the most despised person in America.
The series stars Olivia Holt, Chiara Aurelia, Michael Landes, Froy Gutierrez, Harley Quinn Smith, Allius Barnes, Blake Lee and Brooklyn Sudano. "Cruel Summer" comes from studio eOne and was created by Bert V. Royal. Tia Napolitano serves as showrunner. Executive producers include Napolitano, Royal and Iron Ocean Productions' Jessica Biel and Michelle Purple. Max Winkler directs and executive produces the pilot. After the series premiere, new episodes will air Tuesdays at 10:00 p.m. EDT/PDT. Check out a first look at the new series below.
CRUEL SUMMER OFFICIAL TRAILER