Watch the Broadcast Debut of 'The Mandalorian,' the Disney+ Original 'Star Wars' Series, on ABC, Freeform and FX
In celebration of Disney+ and Lucasfilm's highly anticipated return to Mandalore, The Walt Disney Company will offer viewers the opportunity to experience the episode that started it all, when the series premiere of "Star Wars: The Mandalorian" makes its broadcast debut simultaneously across ABC, Freeform and FX. The three networks will air "Chapter 1: The Mandalorian" on Feb. 24 (8:00-9:00 p.m. EST/PST). "Star Wars: The Mandalorian" is available to stream now on Disney+. Season 3 is available to stream beginning Wednesday, March 1. Until then, enjoy the broadcast debut of the series premiere at the following places and time:
ABC/FREEFORM/FX
Friday, Feb. 24, 8:00-9:00 p.m. EST/PST
RELATED: STAR WARS: THE MANDALORIAN WILL MAKE ITS BROADCAST TV DEBUT WITH AUDIO DESCRIPTION
"Chapter 1: The Mandalorian": In the lawless aftermath of the collapse of the Galactic Empire, an armored bounty hunter known only as the Mandalorian takes on a well-paying yet cryptic assignment.
About "Star Wars: The Mandalorian": After the stories of Jango and Boba Fett, another warrior emerges in the Star Wars universe. "The Mandalorian" is set after the fall of the Empire and before the emergence of the First Order. We follow the travails of a lone gunfighter in the outer reaches of the galaxy, far from the authority of the New Republic.
About "Star Wars: The Mandalorian" Season Three: The journeys of the Mandalorian through the Star Wars galaxy continue. Once a lone bounty hunter, Din Djarin has reunited with Grogu. Meanwhile, the New Republic struggles to lead the galaxy away from its dark history. The Mandalorian will cross paths with old allies and make new enemies as he and Grogu continue their journey together.
The series stars Pedro Pascal, Katee Sackhoff, Carl Weathers, Amy Sedaris, Emily Swallow and Giancarlo Esposito. The directors of the eight-episode season three include Rick Famuyiwa, Rachel Morrison, Lee Isaac Chung, Carl Weathers, Peter Ramsey and Bryce Dallas Howard. Jon Favreau is the showrunner/head writer and serves as an executive producer along with Dave Filoni, Rick Famuyiwa, Kathleen Kennedy and Colin Wilson. Karen Gilchrist and Carrie Beck are co-executive producers.
SEE THE OFFICIAL TRAILER FOR THE MANDALORIAN - SEASON 1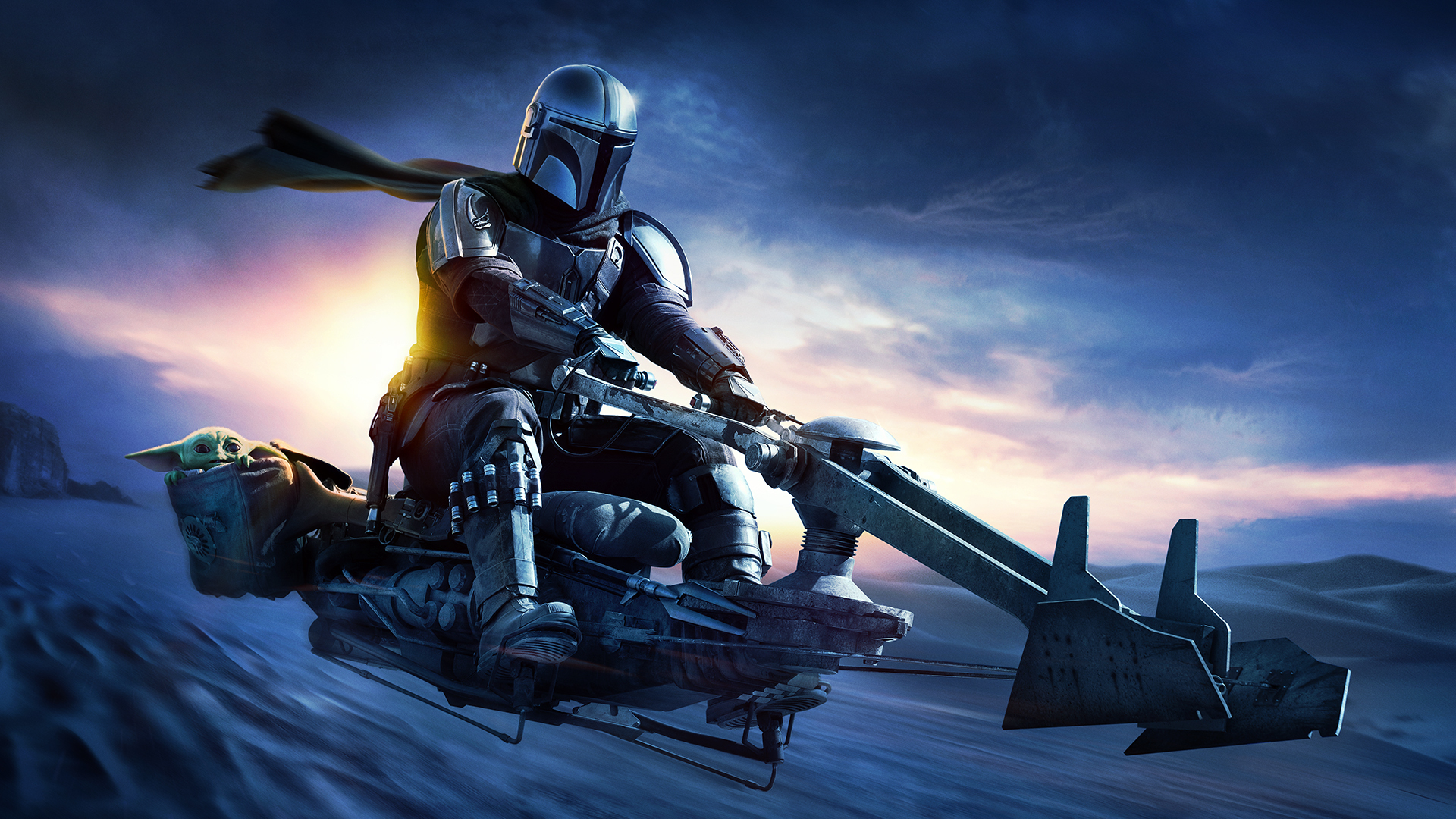 WATCH THE MANDALORIAN SEASON 2 ON DISNEY+
The entire Skywalker saga is streaming on Disney+.