TCA 2018: Inside Look at A Million Little Things
The A Million Little Things series premiere is Wednesday, Sept. 26, 2018 10|9c. To get you ready for this new drama, we thought it would be fun to hear what the show's creative forces and talent had to say about their brand new series. The TCA 2018 Summer Press Tour rolled into Beverly Hills to catch up with the cast and producers of ABC's new drama series A Million Little Things. Watch the official trailer and read about the highlights of the panel discussion below.
Get Your First Look at A Million Little Things
As the panel discussion began, Executive Producer DJ Nash said he wanted to do a show about people who are stuck in life, but he still feels the show is optimistic. The friends are now looking to the future because of an event that happens in the premiere episode. He described the feeling behind the show as "inappropriate, as only friends can be." DJ feels that friendship may be the one thing that saves you from yourself.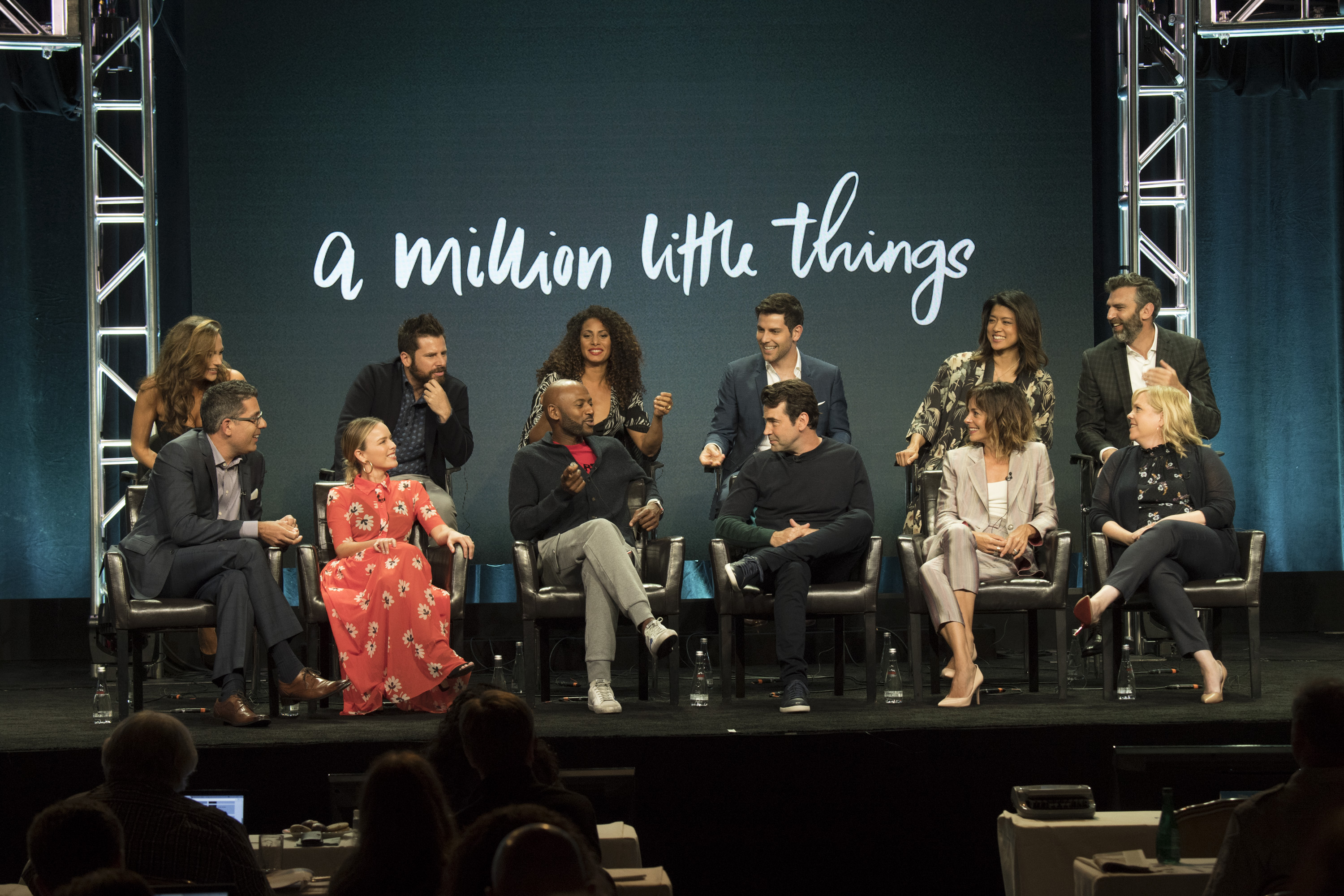 David Giuntoli admits that guys sometimes don't know a lot about each other. Romany Malco added that men like to talk about work and that can get in the way of deeper conversations. His co-star, Stephanie Szostak, later stated that she believes change comes from big moments. As far as the storytelling method the show uses, Ron Livingston worries about the moment he is in and trusts someone else will put it together.
Christina Moses said her character has a fear of failure but it will be interesting to see if she can still accomplish her dreams. All the characters are going through very personal, frightening circumstances but the all still have to show up for their friends. Her, co-star Grace Park added that the show is ideally real and that can be very compelling.
Toward the end of the discussion, DJ Nash commented on how the cast, who only came together a short time ago, bonded to the point that they were recently all caught singing together on the set. Moments later, they were singing together on the stage for an impromptu rendition of Karma Chameleon. "You come and go, you come and go." And then they went… off the stage that is. They'll be back Wednesday, Sept. 26, 2018 10/9c with the series premiere of A Million Little Things on ABC!
About A Million Little Things: They say friendship isn't one big thing, it's a million little things; and that's true for a group of friends from Boston who bonded under unexpected circumstances. Some have achieved success, others are struggling in their careers and relationships, but all of them feel stuck in life. After one of them dies unexpectedly, it's just the wake-up call the others need to finally start living. Along the way, they discover that friends may be the one thing to save them from themselves.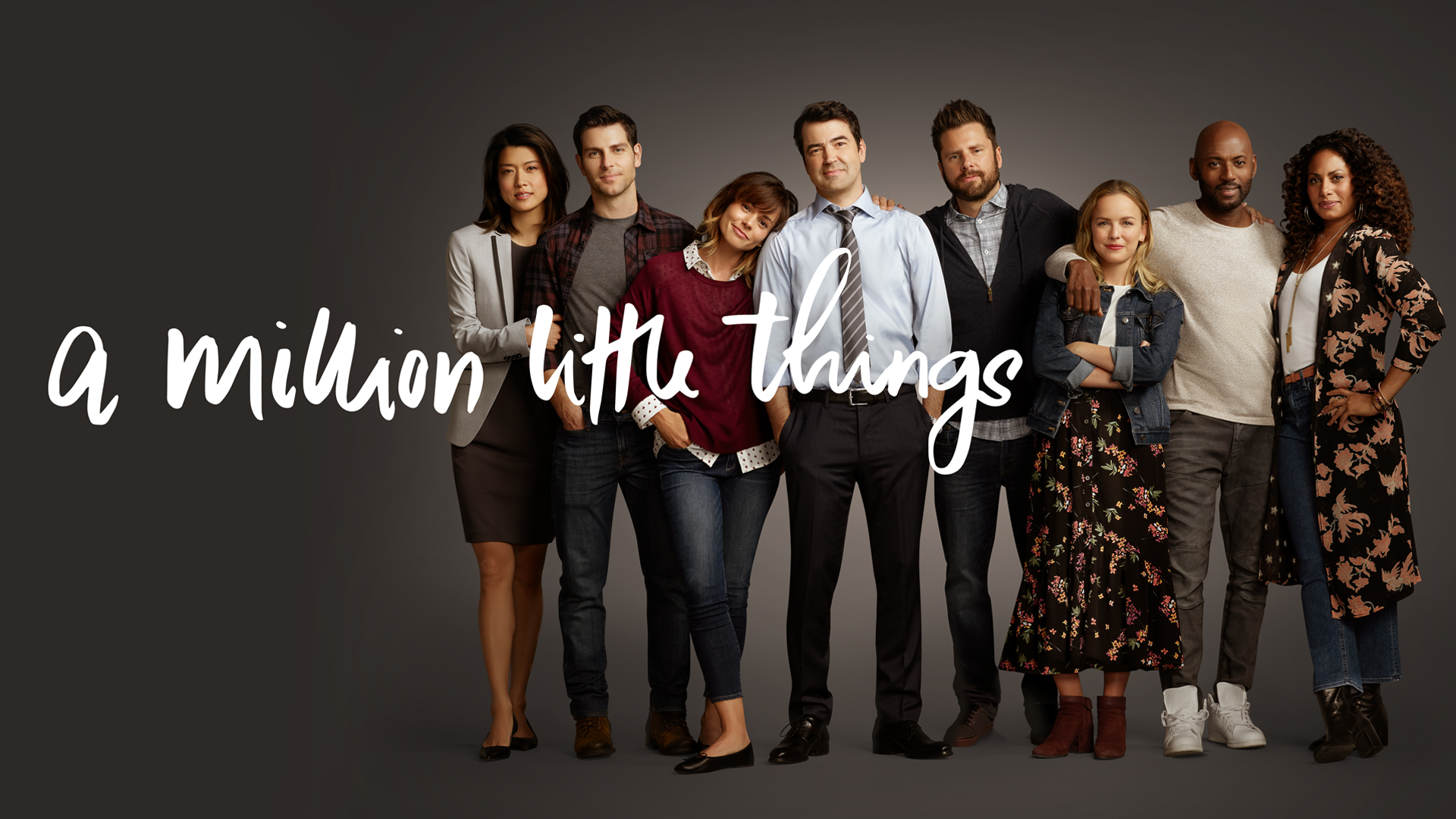 A Million Little Things stars David Giuntoli as Eddie Saville, Ron Livingston as Jon Dixon, Romany Malco as Rome Howard, Allison Miller as Maggie Bloom, Christina Moses as Regina Howard, Christina Ochoa as Ashley Morales, Grace Park as Katherine Kim, James Roday as Gary Mendez, Stephanie Szostak as Delilah Dixon and Lizzy Greene as Sophie Dixon.
RELATED: SEE ALL THE NEW SHOWS COMING TO ABC
RELATED: THE ABC FALL PREMIERE DATES ARE HERE