Celine Dion Sings Touching Tribute to Paris Victims at the AMAs
Celine Dion sang a beautiful tribute to honor victims of the Paris attacks at the 2015 American Music Awards.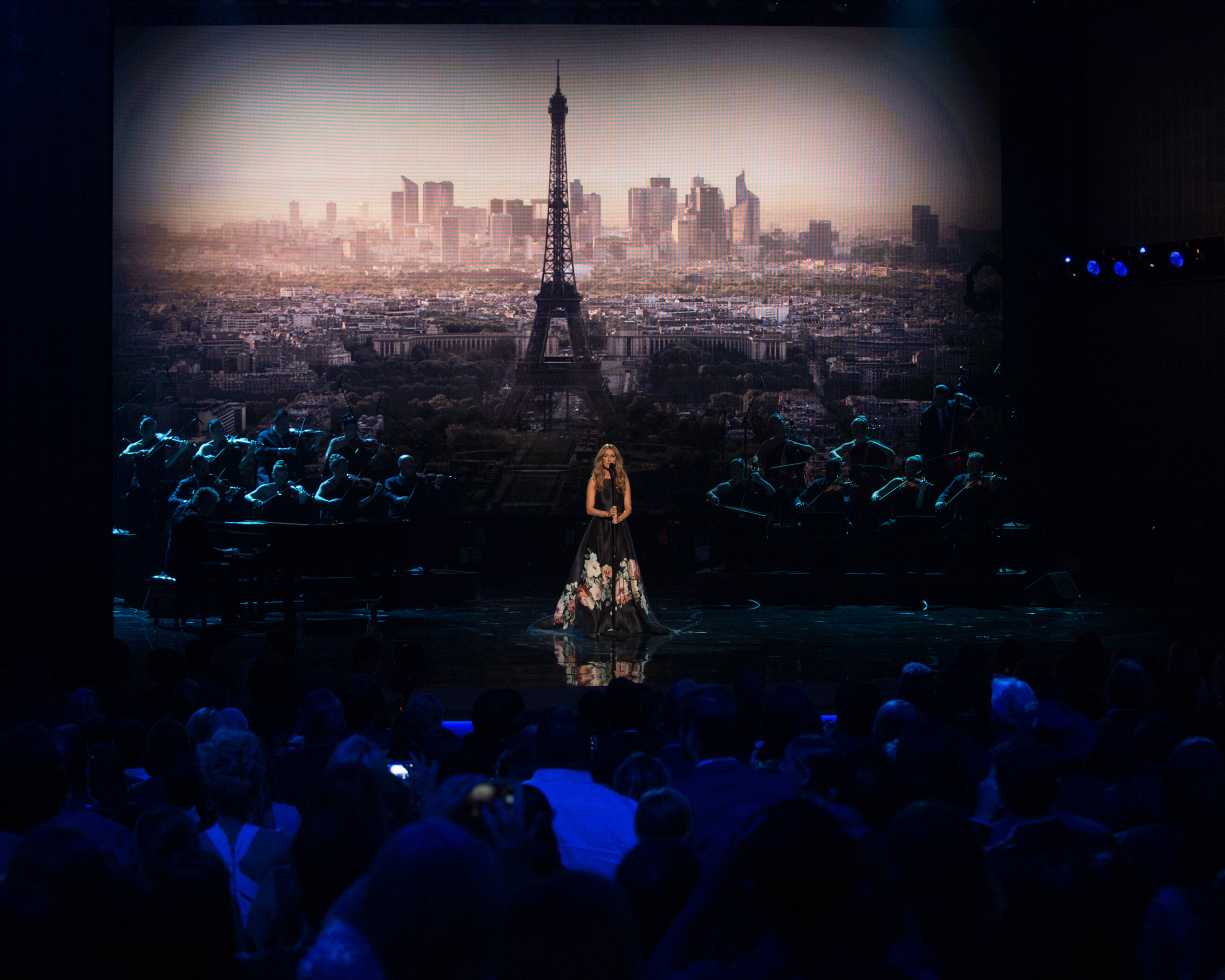 She sang "Hymne a L'Amour" ("Ode to Love") by Edith Piaf in French. As she sang, images of Parisian landmarks flashed behind her. Though she sang in French, no translation was necessary to bring across the emotion behind the tribute as audience members were quickly brought to tears. She ended on a powerful note in to a backdrop of the Eiffel Tower.
Here are the translated English lyrics to "Hymne a L'Amour":
The blue sky over us can collapse on itself

and the ground can (really) cave in.

Little matters to me if you love me

I couldn't care less about the whole world

As long as love will flood my mornings

As long as my body will tremble under your hands

The problems make little difference to me

My love, because you love me.

I will go to the end of the world

I will dye my hair blond

If you ask me to

I will go take down the moon

I will steal fortune

If you ask me to.

I will renounce my country

I will renounce my friends

If you ask me to.

One could really laugh at me

I will do anything

If you ask me to.

If one day life tears you away from me

If you die than you will be far from me

What's it matter if you love me

Because I will die too.

We will have for us, eternity

In the blue of all the immensity

In heaven, no more problems

My love do you believe that we love each other

God, reunite those who love each other.
Watch the full 2015 American Music Awards here and check out all the unforgettable performances.