Castle Series Finale: Will Castle & Beckett's Love Story End in Tragedy?
On the Castle Series Finale episode, "Crossfire," famed mystery writer/private investigator Richard Castle (Nathan Fillion) and his wife, Captain Kate Beckett (Stana Katic), have a good lead, and are finally ready to take on LokSat, to end the deadly conspiracy and get their lives back. But an unforeseen twist puts their case, and their lives, in serious jeopardy. Could their epic love story, so long in the making, end in tragedy? Watch a sneak peek for the Castle Series Finale now for a preview of what's ahead for Castle, Beckett, and everyone they love, on the Series Finale.
In the video below, as their showdown with LokSat approaches, Castle is worried about Beckett's safety. He calls to find out why she hasn't arrived at his P.I. office yet. She explains that with new evidence she had to stay at the police station, and reassures him that she's safe at her precinct, with her cops, and nothing is going to happen to her there. They say "I love you" before hanging up the phone.
Series Finale Sneak Peek: Castle & Beckett Say "I Love You"
Castle and Beckett get ready to take on LokSat, on the Series Finale episode, "Crossfire" airing Monday, May 16 at 10|9c on ABC.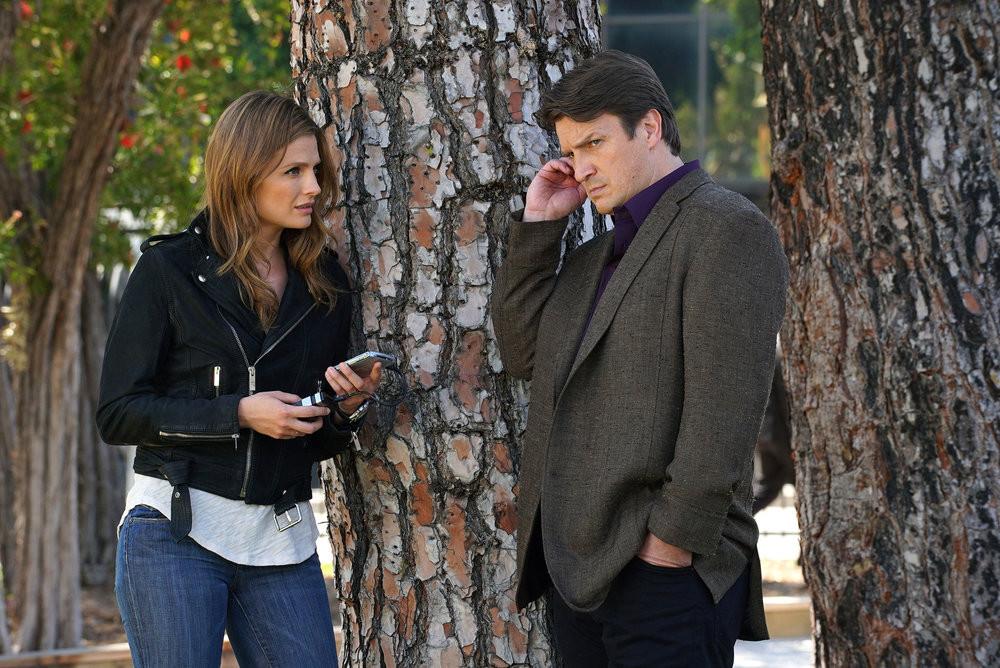 Watch more Castle sneak peeks, and make sure to tune in MONDAY MAY 16 at 10|9c to watch the Castle Series Finale, "Crossfire," to find out what happens to our favorite mystery-solving couple.