Castle Season 8 Spoilers: Beckett's New Job Is Revealed
The Season 8 premiere date is approaching, and just in time to whet your appetites, Castle showrunners Alexi Hawley and Terence Paul Winter are sharing what's ahead for Kate Beckett (Stana Katic). In Season 7, Detective Beckett wrestled with a bout of insecurity about her future, which spurred her to seek out new challenges. By the end of the season, a huge decision loomed for Beckett, who now had two intriguing doors opened to her. After the stellar detective aced her Captains Exam, she could choose to move forward with her career in the NYPD. But she was unexpectedly given the chance to embark on a political career that would take her away from New York and husband Richard Castle (Nathan Fillion)... but just might be too good of an opportunity to pass up.
RELATED: Castle Season 8 Premiere Date Announced
Now, Beckett's big decision has been revealed! Luckily for Castle and everyone at the 12th Precinct, Beckett has chosen to stay with the NYPD. She's been promoted to Captain of her old precinct, which means she's now Esposito and Ryan's boss! Will her new role and the responsibilities of leadership change the dynamic between the close-knit homicide detectives? And with Beckett in charge, could Castle get the chance to return to his old role with the NYPD? Tune in to the Season 8 premiere, MONDAY, SEPTEMBER 21 at 10|9c on ABC to find out what happens.


Beckett's Career Crossroads
Beckett's Confidence Is Back
Take a look back at memorable moments from Season 7, and read the recap of the chilling Season 7 Finale, "Hollander's Woods."
RELATED: ABC Announces 2015-2016 Fall Series Premiere Dates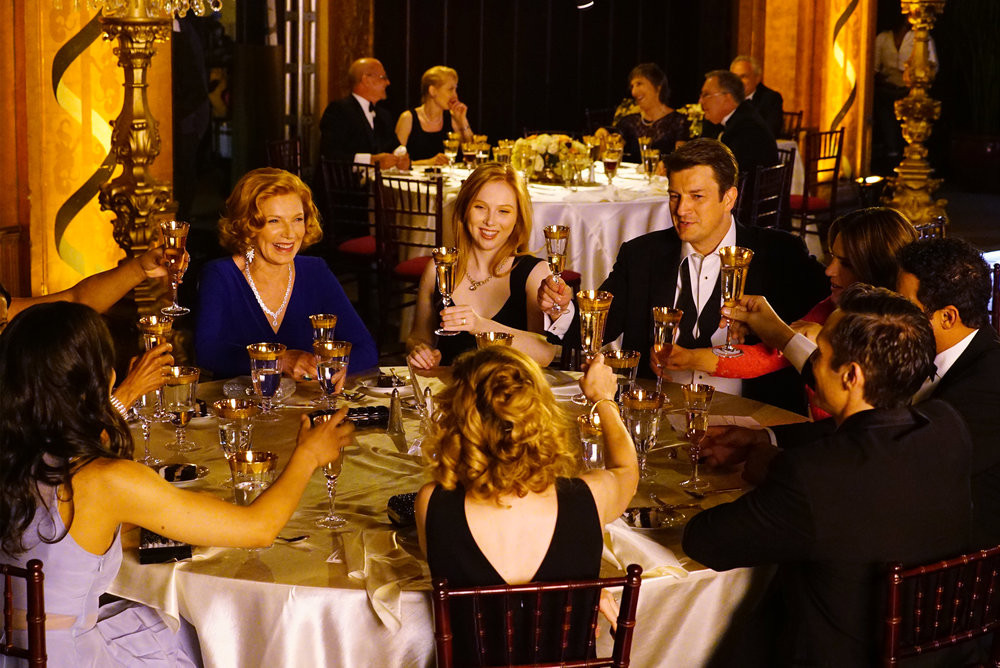 Castle, Alexis, and Martha and the rest of the team celebrate Castle's "Poe's Pen Career Achievement Award" from The International Society of Mystery Writers on the Season 7 finale episode "Hollander's Woods"
MORE CASTLE VIDEOS:
Castle's Disappearance Mystery
All Season 7 Sneak Peek Videos
Tune in MONDAYS 10|9c for new episodes of Castle.