Andrew W Marlowe and David Amann to Do a Reddit "Ask Me Anything"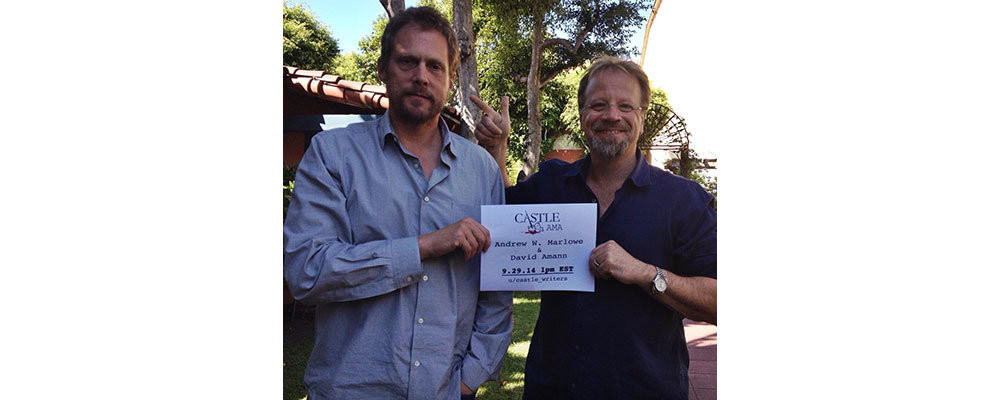 Ever wanted to chat with Castle Creator Andrew W. Marlowe and Showrunner David Amann? Here's your chance! These great forces behind Castle will be doing a Reddit AMA on Monday, Sept 29 at 10am PST / 1pm EST and you're invited. See the conversation right here!
What better way to prep for the Season 7 Premiere later that night at 10|9c? Get your questions ready!
You now can keep up with Castle's writers all season long by following them at their brand new Twitter @Castle_Writers! For the latest Castle news and updates, be sure to follow the official Castle Facebook and Castle Twitter.