Ariana Grande Makes Her CMA Awards Debut with Little Big Town
Bang Bang indeed! In an unexpected pairing, red-hot recording artist Ariana Grande made an unforgettable debut at The 48th Annual CMA Awards, teaming up with country icons Little Big Town for a performance of the hit single "Bang Bang" that lit up the stage...literally! Ariana along with Karen Fairchild, Kimberly Schlapman, Jimi Westbrook, and Phillip Sweet of Little Big Town brought the crowd to its feet with their performance and light-up ensembles. You can see a snippet of the performance in the clip above, or you can go on ahead and watch the 2014 CMA Awards online here at ABC.com or with the WATCH ABC app! Just how impressive were those outfits? Take a look!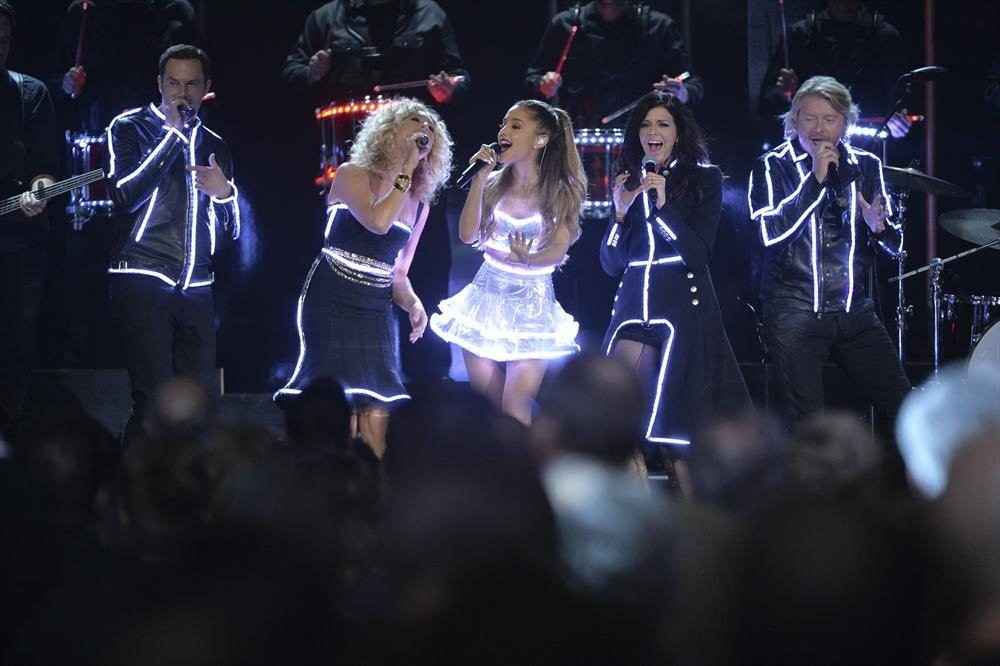 Ariana and Little Big Town gave the crowd a night to remember.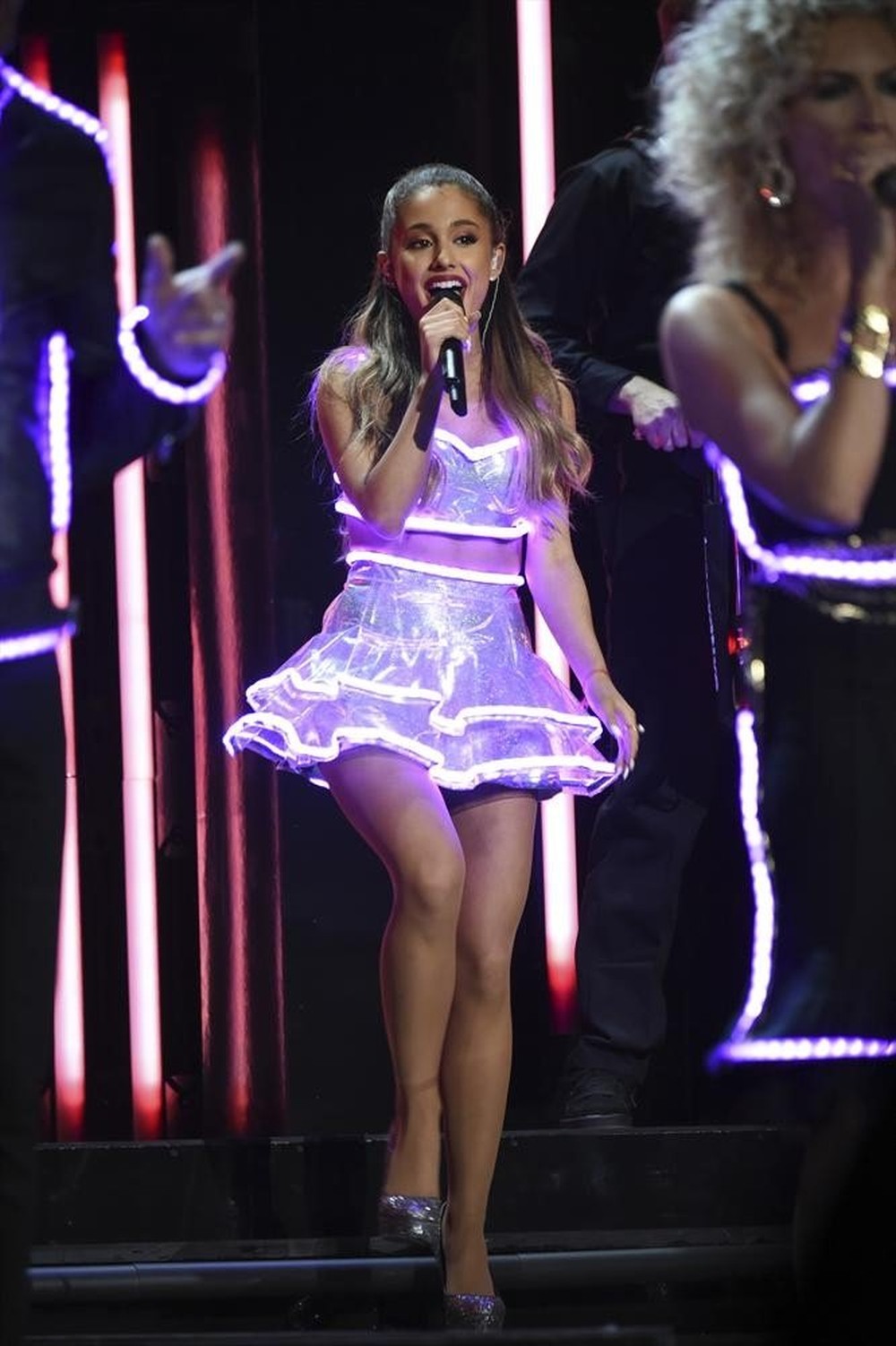 A big CMA Awards debut for Ariana Grande!