Celebrate the 25th Anniversary of "Toy Story" with "Toy Story 3" Now Streaming on Disney+
It was 25 years ago this month that Woody, Buzz and the entire Toy Story troop climbed out of the toy box and into our hearts. Since then, Toy Story 2, Toy Story 3 and Toy Story 4 also came along as well as other shows, specials and series like Toy Story Tunes and Forky Asks a Question. The holidays are a great time to remember the good times we had with our own toys as kids. What better refresher for all those memories could there possibly be than all of the Toy Story movies and specials now streaming on Disney+? Get back that magical feeling you had the first time you experienced each adventure in celebration of the 25th anniversary Toy Story. Watch these family classics again and again with Disney+ and let the fond memories live on to infinity and beyond!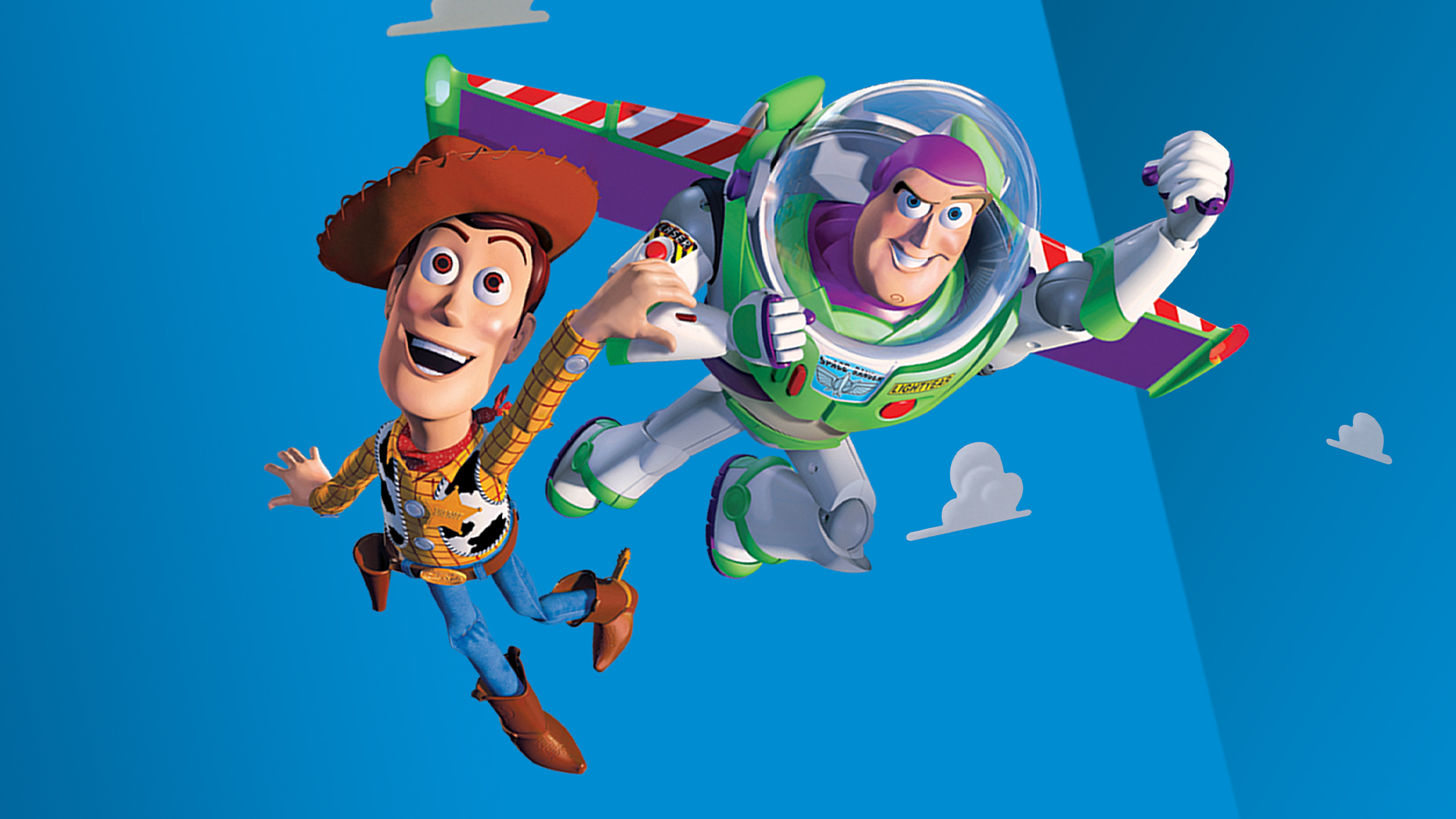 Set in a world where toys have a life of their own – when people are not present – Toy Story takes moviegoers on a fantastic fun-filled journey, viewed mostly through the eyes of two rival toys: Woody (Tom Hanks), a pull-string talking cowboy, and Buzz Lightyear (Tim Allen), a heroic space action-figure. The comically mismatched duo eventually learns to put aside their differences when they're separated from their owner, Andy, and find themselves on a hilarious adventure-filled mission…where the only way they can survive is to form an uneasy alliance.
TOY STORY IS NOW STREAMING ON DISNEY+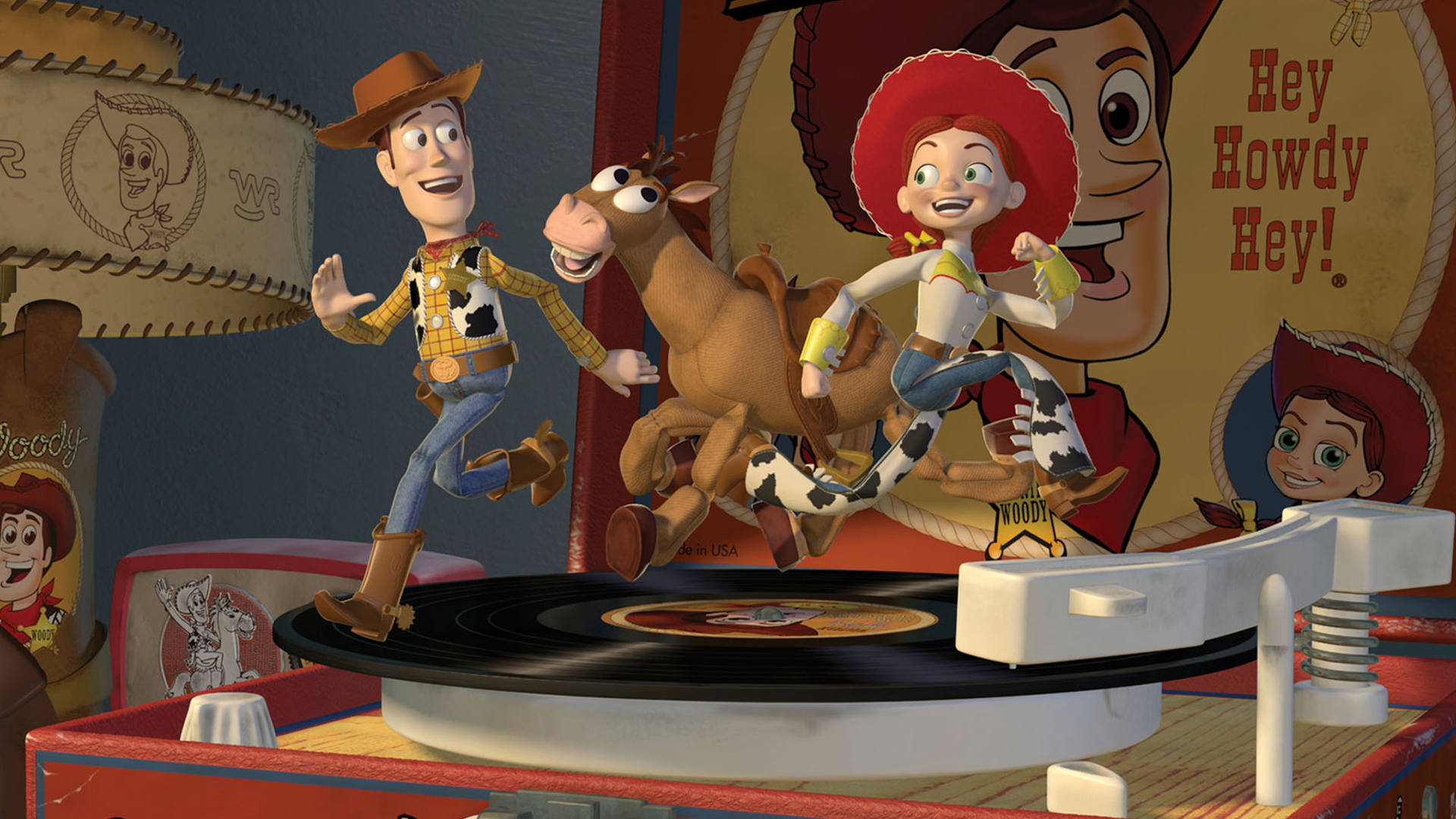 The toys are back in town and ready to play once again. This comedy-adventure picks up as Andy heads off to Cowboy Camp, leaving his toys to their own devices. Things shift into high gear when an obsessive toy collector Al McWhiggin (Wayne Knight), owner of Al's Toy Barn, kidnaps Woody (Tom Hanks). At Al's apartment, Woody discovers that he's a highly valued collectible from a 1950s TV show called "Woody's Roundup" and meets other prized toys from that show: Jessie the cowgirl (Joan Cusack), Bullseye the horse and Stinky Pete the Prospector (Kelsey Grammer). Back at the scene of the crime, Buzz Lightyear (Tim Allen) and the gang from Andy's room – Mr. Potato Head (Don Rickles), Slinky Dog (Jim Varney), Rex (Wallace Shawn) and Hamm (John Ratzenberger) – spring into action to rescue their pal from winding up as a museum piece. The toys get into one predicament after another in their daring race to get Woody home before Andy returns.
TOY STORY 2 IS NOW STREAMING ON DISNEY+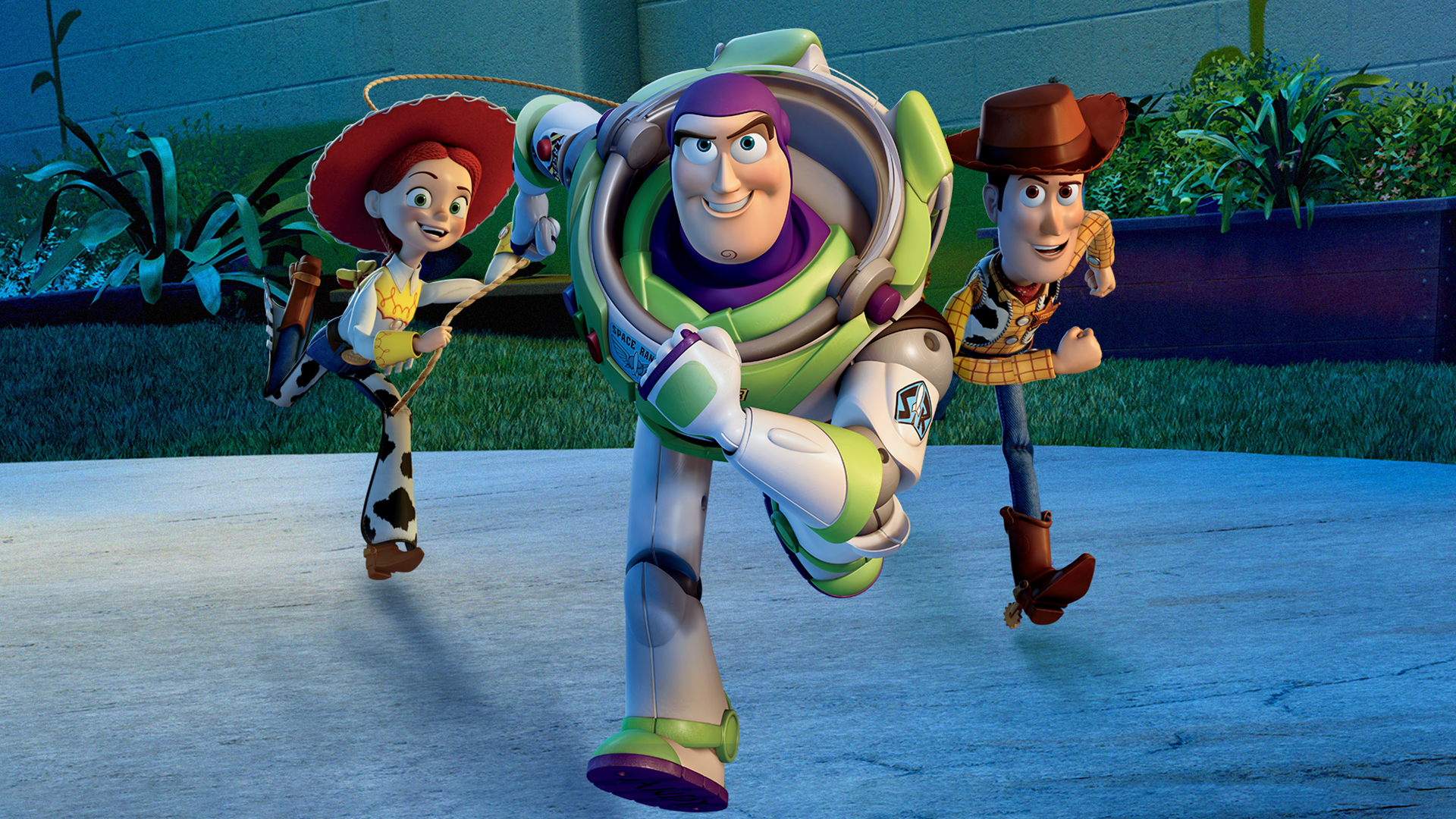 Jumping back inside the toy box for a heartwarming and hilarious movie you'll never forget. Woody (Tom Hanks), Buzz Lightyear (Tim Allen) and the rest of the toys return for an all-new adventure, along with a few new faces – some plastic, some plush – including Barbie's counterpart Ken (Michael Keaton), thespian hedgehog Mr. Pricklepants (Timothy Dalton) and strawberry-scented Lots-o'-Huggin' Bear (Ned Beatty). As Andy prepares to depart for college, Woody, Buzz, Jessie and the rest of Andy's faithful toys wonder what will become of them. But when a mix-up lands them at Sunnyside Daycare, they meet a host of new toys and soon discover a wild new adventure is just beginning.
TOY STORY 3 IS NOW STREAMING ON DISNEY+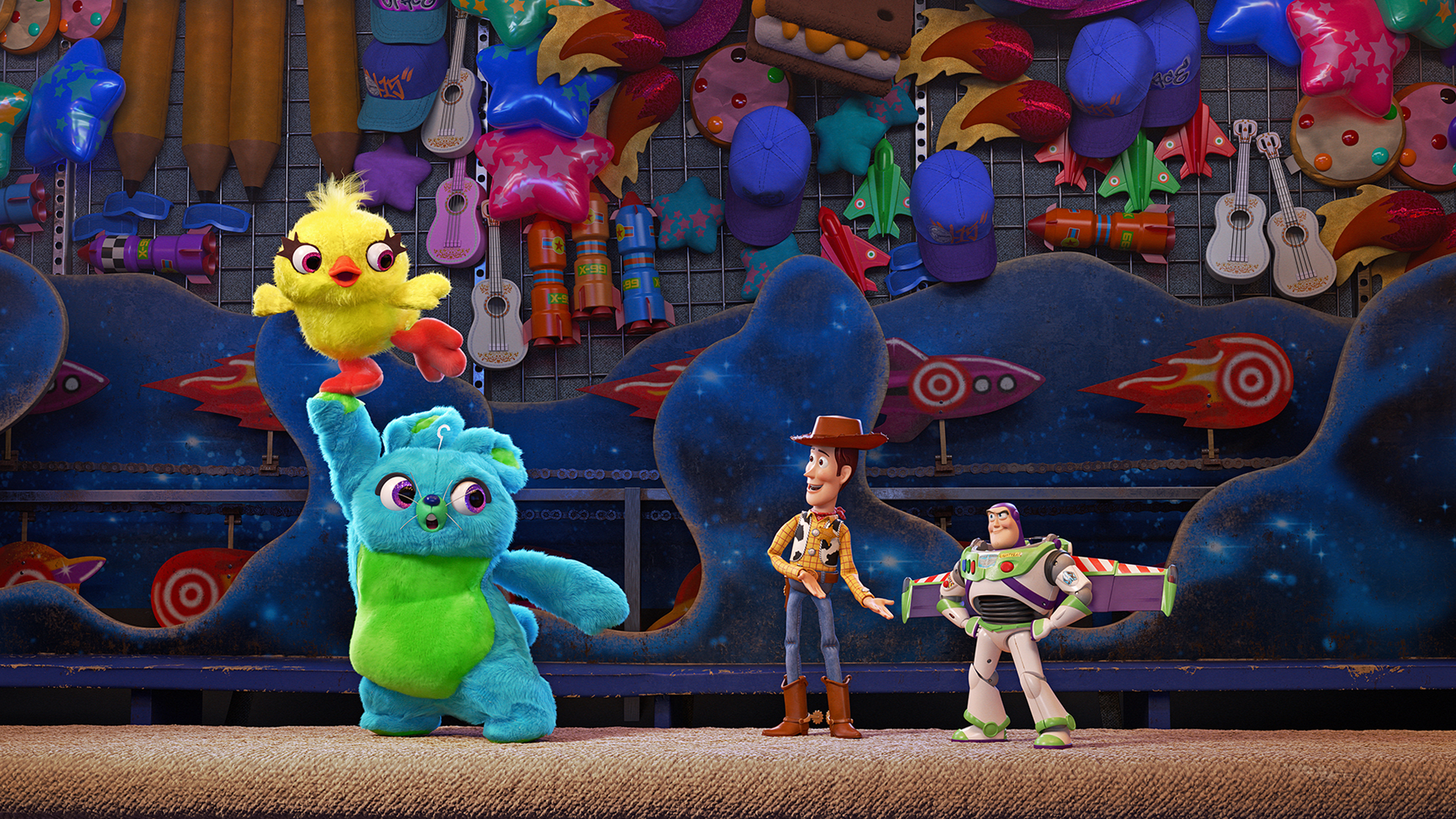 Pixar Animation Studios proudly presents the adventure of a lifetime! When Woody, Buzz and the gang join Bonnie on a road trip with her new craft-project-turned-toy, Forky, the innocent little spork's hilarious antics launch Woody on a wild quest filled with unexpected new characters – and one long-lost friend! Toy Story 4 is a soaring masterpiece stuffed with spectacular animation, humor and heart.
TOY STORY 4 IS NOW STREAMING ON DISNEY+
FORKY ASKS A QUESTION: WHAT IS A FRIEND?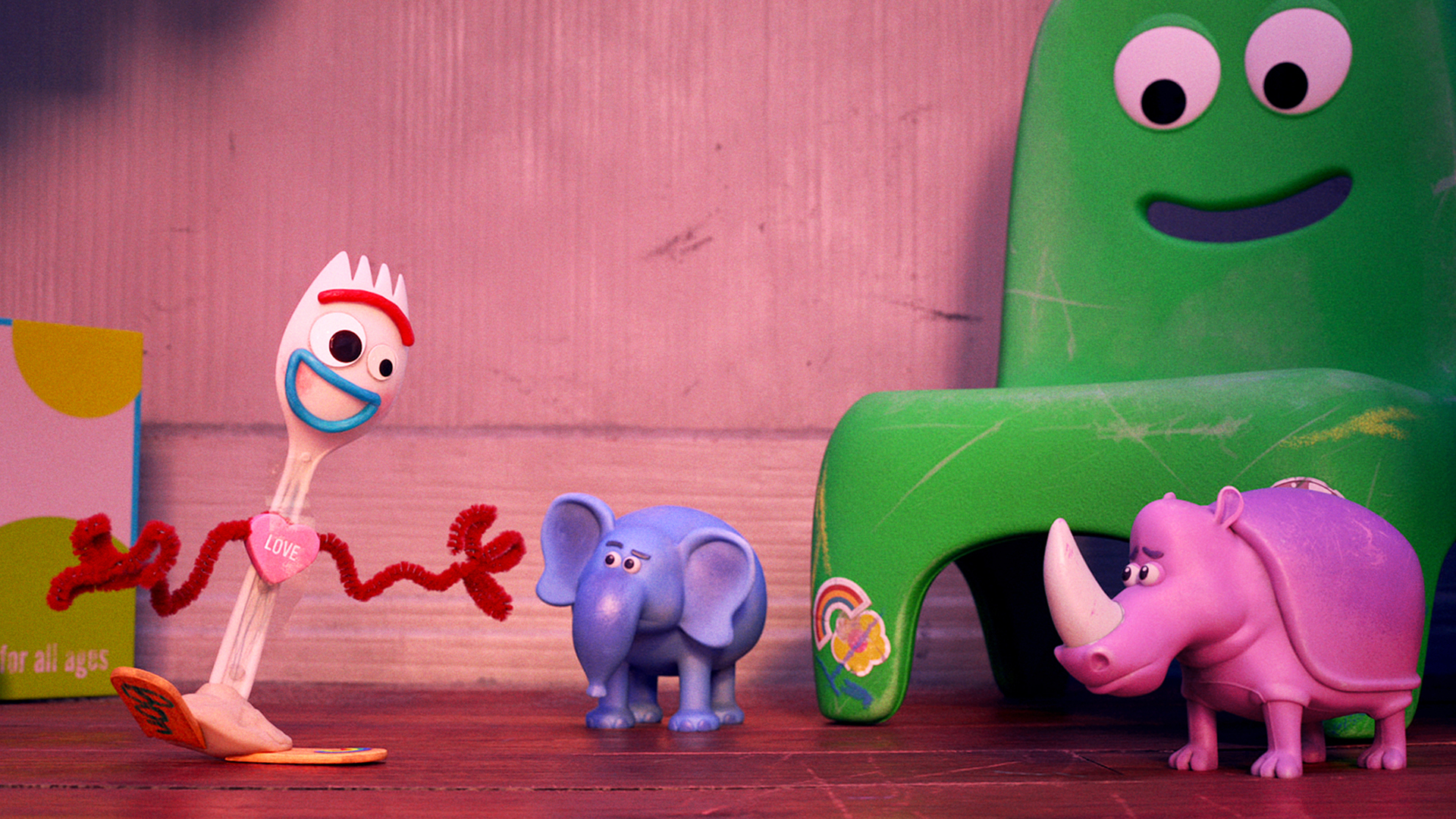 Forky shares his thoughts on what makes a good friend based on his limited exposure to the world inside Bonnie's house.
FORKY ASKS A FRIEND IS NOW STREAMING ON DISNEY+
TOY STORY TOONS: PARTYSAURUS REX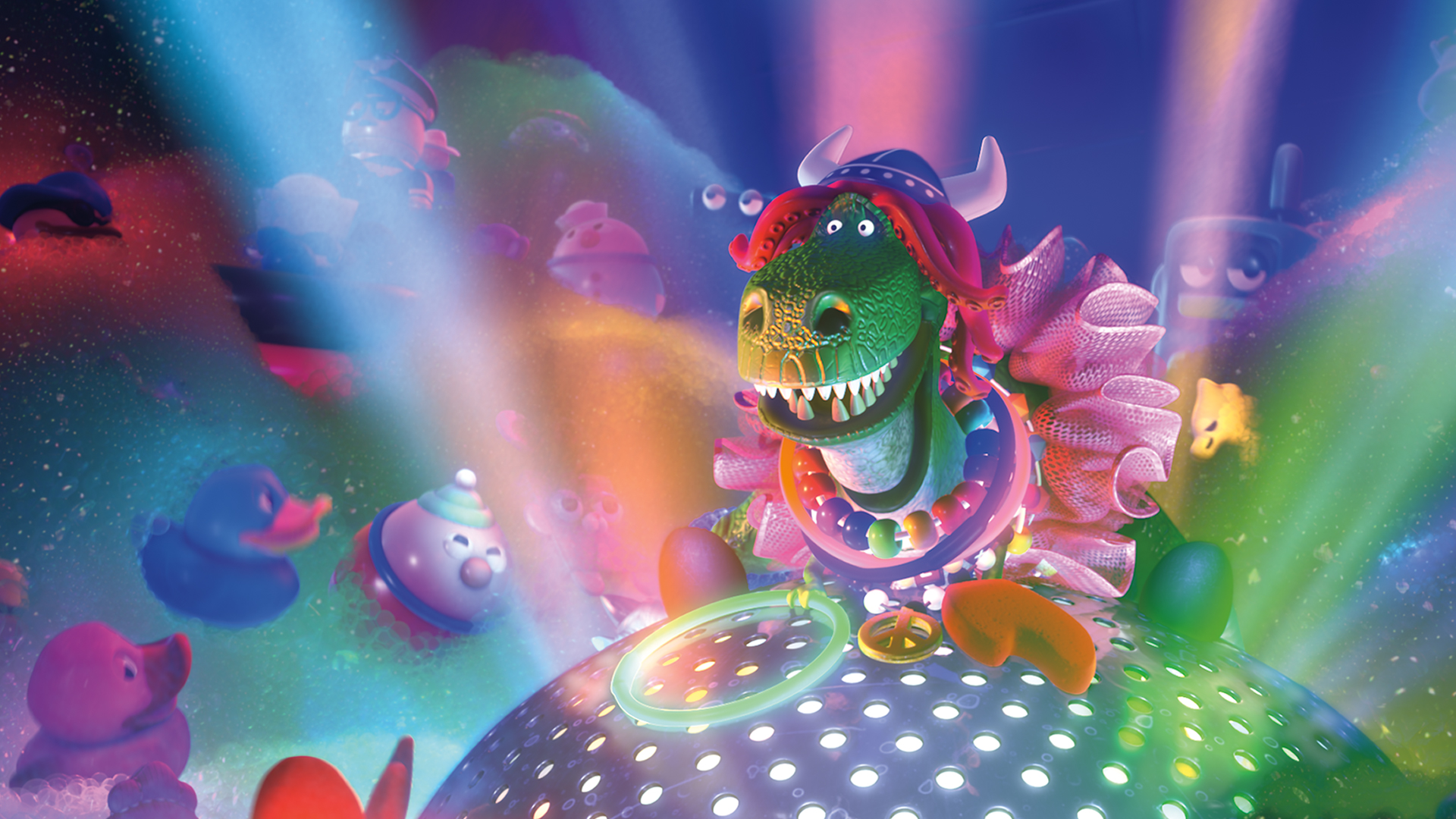 Poor Rex, the toys all think he's a party pooper. But when Bonnie takes him to bath time, he goes from zero to hero by throwing an over-the-top Bubble Bath time bash!
TOY STORY TOONS: PARTYSAURUS REX IS NOW STREAMING ON DISNEY+
WATCH THE OFFICIAL TRAILER FOR FORKY ASKS A QUESTION

Best-in-Class Experience, Available Anywhere, Anytime
Disney+ offers subscribers high-quality and commercial-free viewing, up to four concurrent streams, unlimited downloads on up to ten devices, personalized recommendations, and the ability to set up to seven different profiles. Additionally, parents have the ability to set Kids Profiles that create an easy -to-navigate interface to access age-appropriate content.
Consumers can subscribe to Disney+ directly at DisneyPlus.com or via in-app purchase from the following partner platforms and devices (dependent on country): Amazon (Fire TV Devices, Fire TV Edition Smart TVs, and Fire Tablets), Apple (iPhone, iPad, iPod touch and Apple TV, and fully integrated with the Apple TV app; customers can subscribe to Disney+ via in-app purchase), Google (Android phones, Android TV devices, Google Chromecast and Chromecast built-in devices), LG Smart TVs with webOS, Microsoft (Xbox One), Samsung Smart TVs, Sony / Sony Interactive Entertainment (all Android based Sony TVs and PlayStation®4) and Roku (Roku® streaming players and Roku TV™ models)
For a full list of supported devices visit here.