Dancing with the Stars: Juniors Celebrates Halloween
The young stars and pros from Dancing with the Stars: Juniors are set to showcase a night of fancy tricks and plenty of treats in celebration of Halloween Night. The eight remaining celebrity kids are donning their scariest costumes as they prepare to treat the viewers to some truly spooky dances on Dancing with the Stars: Juniors, SUNDAY OCTOBER 28 8|7c on ABC. The Juniors night will be followed by Dancing with the Stars's live Halloween Night event on MONDAY OCTOBER 29 at 8|7c.
The electrifying night kicks off with a chilling opening number, choreographed by judge Mandy Moore and featuring the eight teams. Each couple will then perform an Argentine tango, paso doblé, jazz, jive, Charleston or samba. At the end of the night, there will be an elimination. The studio audience vote is combined with the judges' scores to determine who goes home at the end of each episode.
Judge Mandy Moore choreographed a terrifying opening number for the cast of Dancing with the Stars: Juniors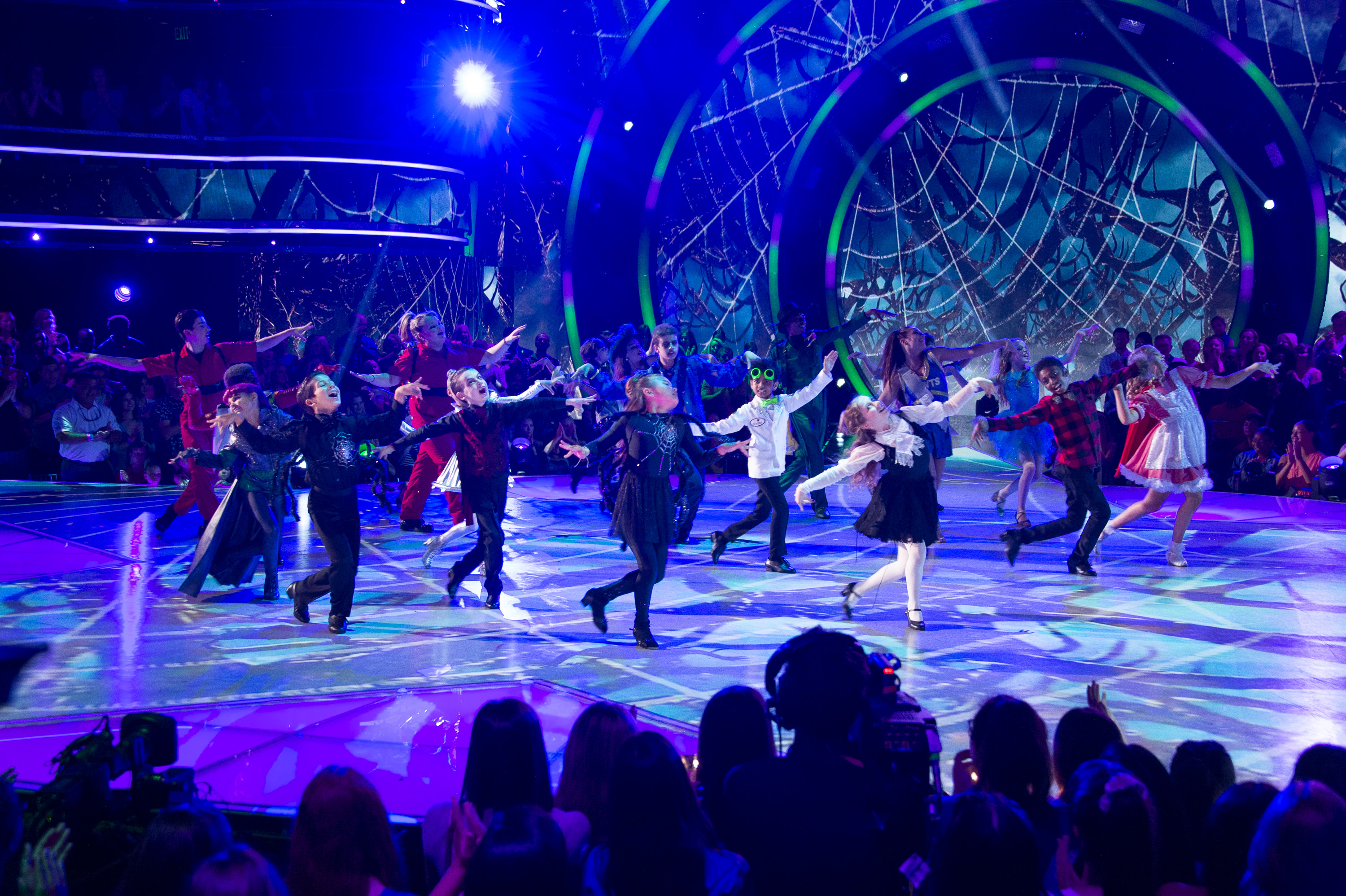 Each couple will dance to the following songs (in alphabetical order):
Akash Vukoti and Kamri Peterson (mentored by Witney Carson) – Argentine Tango – "Weird Science" by Oingo Boingo
Ariana Greenblatt and Artyon Celestine (mentored by Brandon Armstrong) – Paso Doblé – "Ways to Be Wicked" by Dove Cameron & Sophia Carson & Cameron Boyce & Booboo Stewart
Honey Boo Boo and Tristan Ianiero (mentored by Artem Chigvintsev) – Jazz – "Ghostbusters" by Ray Parker Jr.
Jason Maybaum and Elliana Walmsley (mentored by Emma Slater) – Argentine Tango – "Youngblood" by 5 Seconds of Summer
Mackenzie Ziegler and Sage Rosen (mentored by Gleb Savchenko) – Jive – "Monster Mash" by Atwater Men's Club
Mandla Morris and Brightyn Brems (mentored by Cheryl Burke) – Charleston – "Witch Doctor" by Cartoons
Miles Brown and Rylee Arnold (mentored by Lindsay Arnold) – Samba – "I Want Candy" by Bow Wow Wow
Sky Brown and JT Church (mentored by Alan Bersten) – Jive – "Little Shop of Horrors" by KIDZ BOP Kids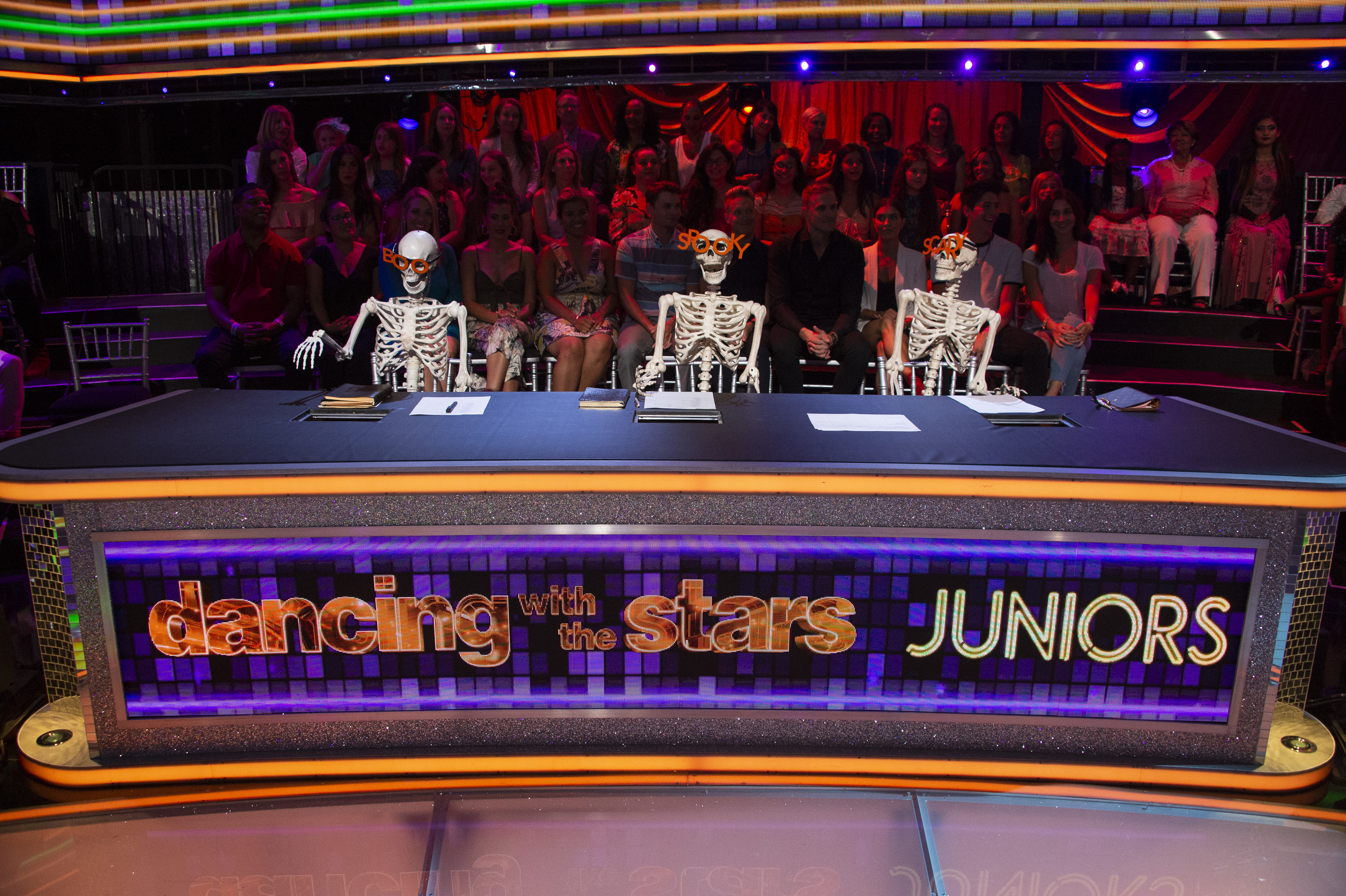 Watch the very first Dancing with the Stars: Juniors Disney Night on SUNDAY OCTOBER 28 8|7c and then tune in LIVE MONDAY OCTOBER 29 8|7c to catch Dancing with the Stars's ghoulish Halloween Night!