15 Things You Need to Know Before the DWTS Season 22 Premiere!
The ballroom will be abuzz once again as Dancing with the Stars Season 22 kicks off MONDAY 8|7c on ABC with a whole new group of celebs! Before the glitter, glamour and Bruno-isms make a triumphant return, we thought we'd let you in on "15 Things You Need to Know" before the big season premiere. Okay, you don't really need to know any of them, but there are some pretty cool tidbits here. Check out the full list below as we get ready for another exciting journey on that quest for the coveted Mirrorball Trophy!
15. The Perfect Men: Mark Ballas has achieved a perfect score with his partners 24 times; Val Chmerkovskiy has had 20 perfect scores. Will he catch Mark in Season 22? Stay tuned!
14. Bindi-rific: Last season's champ, Bindi Irwin set a record with 8 perfect scores during Season 21.
13. Crowd Sourcing: About 300,000 people have attended a live taping of the show since its inception – thankfully not all at the same time.
12. The Facts of Wives: Kim Fields is the 6th member of the Real Housewives franchise to join the cast of Dancing with the Stars.
11. The Agony of the Feet: 50 pairs of shoes are used each week.
10. Award Worthy: 79 Emmy nominations have been garnered with 13 Emmy wins in the end.
9. Ginger or Maryann?: There's no debate in one family. Ginger Zee was named after Ginger on Gilligan's Island.
8. Jock-ularity: Forty-six athletes have competed on DWTS, with four joining the Season 22 cast.
7. Touchdown Dancers: Sixteen NFL players have danced on our ballroom floor, including the Season 22 cast.
6. If You Liked Them Then You Should Have Put a Ring on Them: Von Miller is the 10th Super Bowl champion to join the cast. There are 18 Super Bowl rings amongst the DWTS NFL alumni.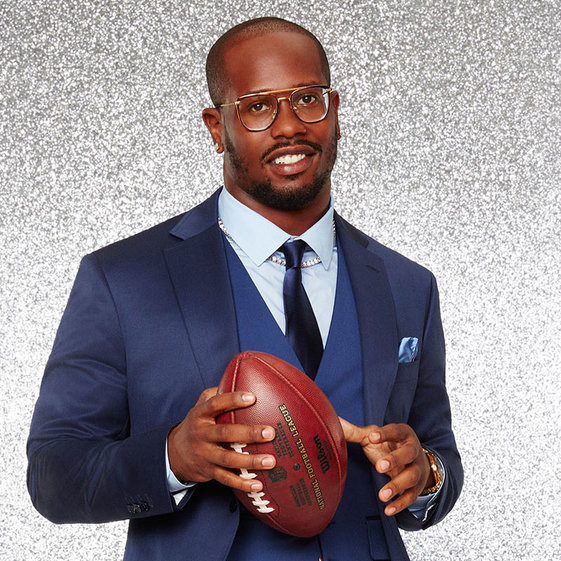 5. Strike a Pose: Doug Flutie is the first Heisman Trophy winner to join the cast.
4. Fight Club: Paige VanZant is the 3rd UFC fighter (and first female UFC fighter) to join the show.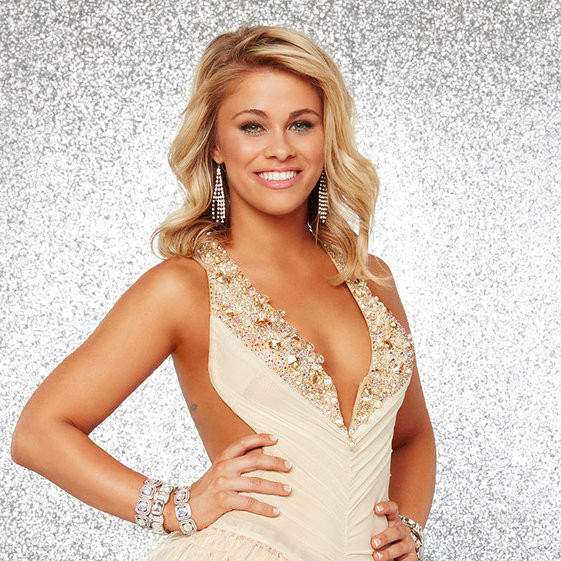 3. Total Pros: There have been 55 professional dancers participating on the show since its inception, either paired with a celebrity dancer or as a member of the troupe.
2. Star Power: A total of 236 celebrities have appeared on Dancing with the Stars, including Season 22 cast. No word on how many cans of spray tan they went through.
1. Mondays Aren't So Bad: Over 370 episodes of Dancing have aired in United States. We'll keep adding to that total with the Dancing with the Stars Season 22 Premiere Monday 8|7c!
Hosted by the Emmy-winning Tom Bergeron (America's Funniest Home Videos) and Erin Andrews (a Season 10 finalist), Dancing with the Stars is the hit series in which celebrities and pros perform choreographed dance routines which are judged by a panel of renowned ballroom experts including head judge, Len Goodman, dancers/choreographers Carrie Ann Inaba and Bruno Tonioli.
Speaking of Bruno, let's journey back to the behind-the-scenes magic of his writers' room with the two videos Mr. Tonioli doesn't want you to see.
The competition begins with an all-new cast of celebrities who will brave the dance floor for the very first time. Each week these celebrities will leave their comfort zones and endure hours of grueling rehearsals to master technical choreography and entertaining performances. In the end, only one star will rise above the rest to be crowned champion and win the coveted Mirrorball trophy. The all-new season of Dancing with the Stars premieres MONDAY, MARCH 21 8|7c.