7 Reasons Why Allison is a Great Mom on "Dr. Ken"
Allison Park (Suzy Nakamura) is a fantastic mom on Dr. Ken. As a doctor herself she does her best to balance career and family, making sure she is always there for her kids. Here are 7 reasons why Allison is a great mom:

#1 - Allison is the Boss!
Dave (Albert Tsai) asks his mom if he can skip his basketball game. When Ken (Ken Jeong) tries to interject, Dave asks, "Are you Mom?" showing just who is boss in the Park household.

#2 - Allison Wore Cool Clothes in High School
Allison thinks Molly (Krista Marie Yu) is insane for wearing a head turning outfit to Dave's basketball game. Molly says her outfit should look familiar as she is wearing Allison's old high school clothes from the attic. Allison says the joke is on Molly because she is wearing a headband as a skirt in Season 1 Episode 9, "Ken Cries Foul."

#3 - Mrs. Pork Stands Up for Clompers
When Allison stands up for Dave to help get rid of his school nickname, "Clompers," she ends up getting a new nickname, "Mrs. Pork" in Season 1 Episode 3, "Ken Helps Pat."

#4 - Allison is Not Easily Fooled by Dave's Sad Face
Allison is not easily fooled. When Dave and Molly attempt to guilt her into taking them on vacation, not even Dave's sad face can convince her to change her mind.

#5 - Allison Texts The Truth to Molly's Boyfriend
Allison and Ken cannot stand Molly's new boyfriend, Trevor. Allison drafts a text message to Trevor on Molly's phone telling him how she and Ken really feel about him and accidentally sends it. Allison fears she has ruined Molly's relationship but soon learns her mistake has brought the couple even closer in Season 1 Episode 11, "Delayed in Honolulu."

#6 - Mama Makes Molly a Dress
Dave asks Allison to take him to the mall to buy a dress for Molly after his failed attempt to make her one. Allison tells him to forget the mall because "Mama's going to make that dress" for him in this video clip from Season 1, Episode 19, "Ken's an Expert Witness."

#7 - Allison Finishes Molly's Dress Even Though It Almost Killed Her
Allison gives Dave a finished dress to present to Molly even though it took all night and almost killed her to finish it. However, finishing the dress did not kill Allison but Molly's response to it does.

We'd like to wish Allison Park a very happy Mother's Day as she has gone above and beyond for Dave and Molly and provides us with many laughs along the way. Watch full episodes of Dr. Ken by clicking here.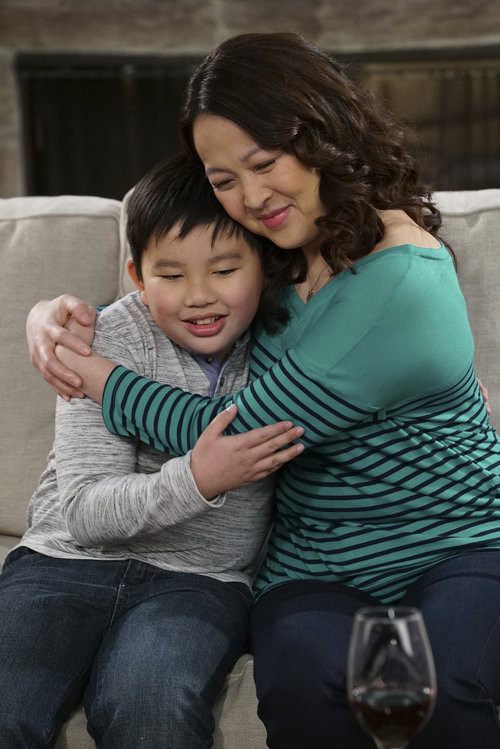 Watch Dr. Ken FRIDAYS 8:30|7:30c on ABC.