Valentine's Day Treat: Community's Joel McHale and Danny Pudi Reunite with Ken Jeong on "Dr. Ken"
Celebrate Valentine's Day with tons of laughs as an all-new episode of "Dr. Ken" marks the reunion of Ken Jeong with his "Community" co-stars Joel McHale and Danny Pudi. Ken Jeong is well know for his portrayal of Ben Chang on the beloved sitcom. Joel McHale played Jeff Winger and Danny Pudi played Abed Nadir. In "Dr. Ken" Season one Episode 14, "Dave's Valentine," premiering Friday February 5th at 8:30/7:30c, Ken's best efforts to help his son Dave connect with his crush are foiled when he learns her father is a sleazy lawyer (Joel McHale) that tried to sue him. Check out the "Dr. Ken" preview featuring Joel!
Meanwhile, Julie tries to get the attention of Topher (Danny Pudi).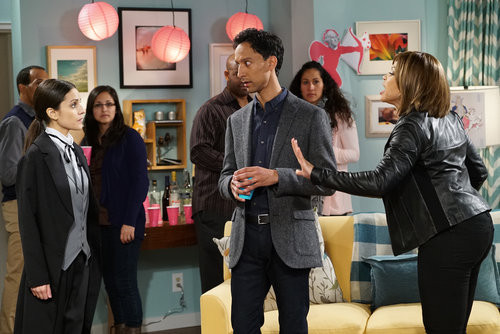 142196_8389|142196_8389||4240|2832|0
WATCH FULL EPISODE: Dave's Valentine>>