Galavant Is Coming: Learn the Lyrics to His Theme Song!
A new comedy extravaganza is premiering SUNDAY JANUARY 4 8|7c on ABC! Galavant stars Joshua Sasse as the dashing title hero who lost the love of his life, Madalena (Mallory Jansen), to the evil King Richard (Timothy Omundson). Galavant is ready to take revenge and restore his "happily ever after."

Learn the lyrics to Galavant's theme song by composer Alan Menken (The Little Mermaid, Aladdin, Beauty and the Beast) and lyricist Glenn Slater (Tangled):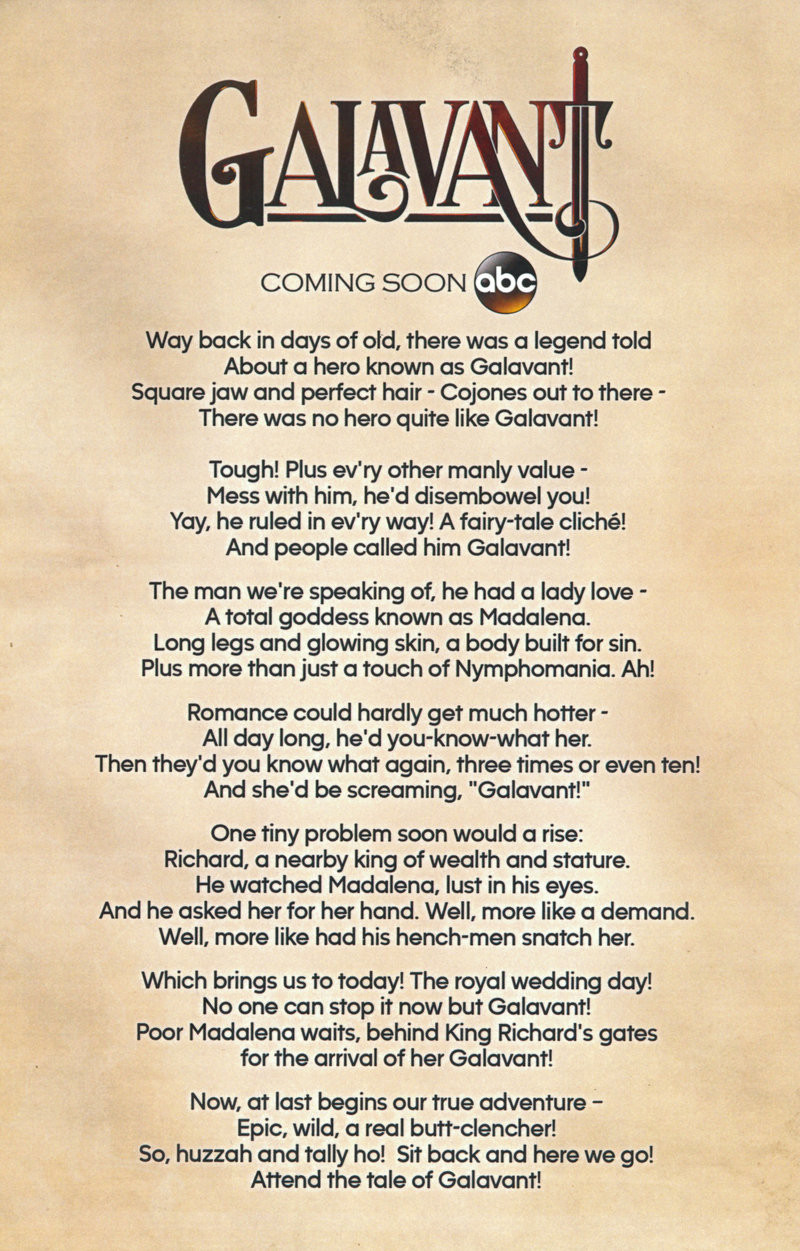 Watch the SERIES PREMIERE of ABC's Galavant SUNDAY JANUARY 4 8|7c.