Man of the Month: Silas Clay
Although we love Richard and he is truly the man of the year, every year, he was not in our poll. Did we fool you? Ok, now it's time to announce who you voted as your man of the month. Silas Clay! Silas has had quite the month on General Hospital. Between being investigated in his late wife's murder and romancing Sam Morgan he has had little time for anything else. We adore Dr. Clay and can't wait to see more. Enjoy the video and be sure to read our interview with Michael Easton below!
We caught up with Michael Easton and had some questions about his steamy romance with Kelly Monaco (Sam).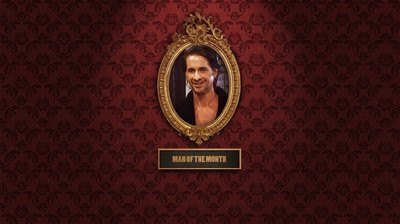 You and Sam are a fan favorite couple, earning the name "Siam." Why do you think people love you two together so much?
I attribute it all to the lovely Kelly Monaco.
What is your favorite part about playing Dr. Silas Clay?
See the last four words above...
How do you prepare for such steamy love scenes?
I brush my teeth twice.
Any words for your fans?
Thank you for being there.