Michelle Stafford Comes to General Hospital!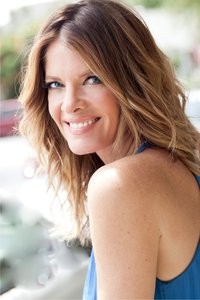 Michelle Stafford, the two-time Emmy Award-winning actress and Daytime fan-favorite, is joining the cast of the ABC soap opera General Hospital in the role of Nina Clay. In the stunning conclusion of the May 1st episode, viewers see Nina for the first time as she awakens from a 20-year coma. The truth surrounding her mysterious circumstances will reveal itself in the weeks and months to come, as her tangled web of family history starts to unravel.
Stafford is a soap opera icon and one of the most popular actresses in Daytime television. Her awards include the 1994 Daytime Emmy Award for Outstanding Supporting Actress in a Drama Series, and a second Daytime Emmy Award in 2004 for Outstanding Lead Actress in a Drama Series. She is also the writer, producer and star of her own web series, The Stafford Project.
General Hospital is the longest running American soap opera currently in production and the longest running scripted drama on television currently in production. The executive producer of General Hospital is Frank Valentini, and Ron Carlivati is the head writer.

Don't miss General Hospital weekdays at WEEKDAYS 2e|1c|p on ABC.
In case you missed today's episode catch Michelle's first appearance here: