"Baby Daddy" Valentine's Day Crossover Event!
Oh baby! On February 13, ABC Family's Baby Daddy stars Derek Theler and Melissa Peterman stop by Port Charles in a Valentine's Day-themed episode featuring Olivia (Lisa LoCicero), Dr. Patrick Drake (Jason Thompson) and Sam McCall (Kelly Monaco).
Earlier this month, Monaco guest starred in the hilarious Baby Daddy episode "Over My Dead Bonnie" as an exaggerated version of herself.
Check out this photos from the set of the Valentine's Day episode and catch a few of their scenes now!
Olivia receives a surprise visit from "Baby Daddy" star Melissa Peterman.
Melissa Steals the Silverware
Derek Theler's Night with Sam
General Hospital producer Frank Valentini, Melissa Peterman, Kelly Monaco, and Derek Theler.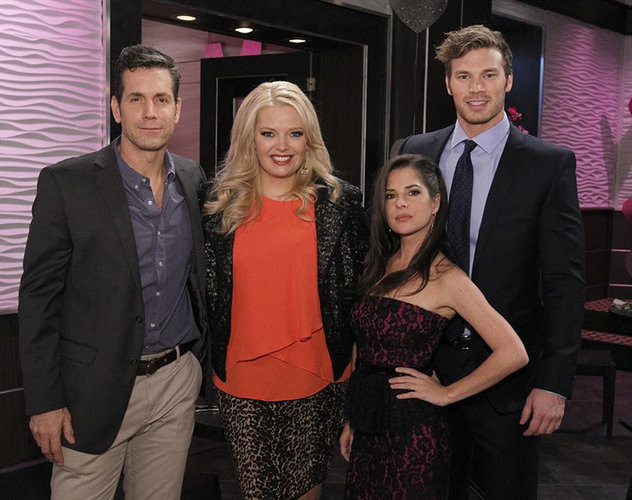 Melissa Peterman and Lisa LoCicero toast to life and love.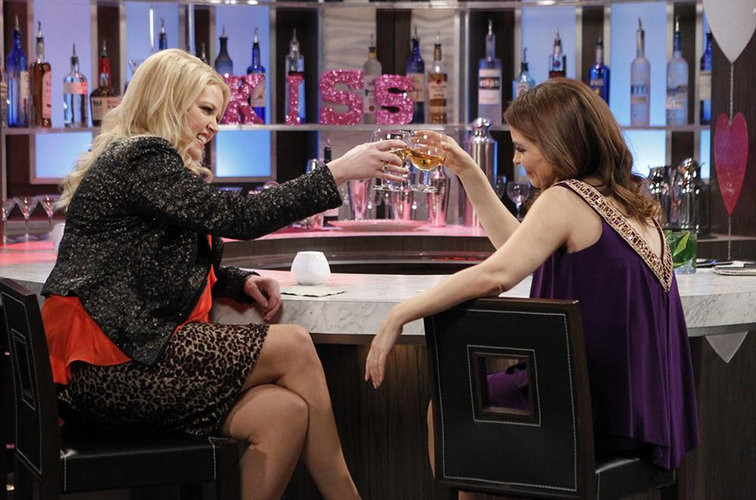 Melissa Peterman and Lisa LoCicero.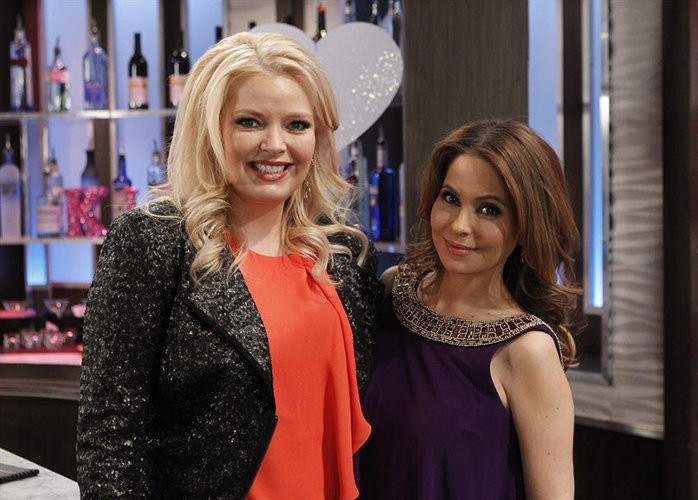 Kelly Monaco and Derek Theler have a moment.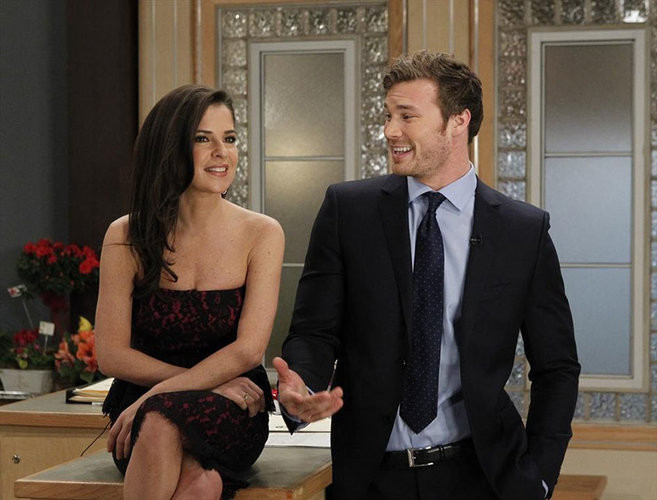 Wally Kurth, Lisa LoCicero, Melissa Peterman, Derek Theler, Kelly Monaco, producer Frank Valentini, and Jason Thompson.