Jimmy Kimmel Father's Day Challenge: I Served Dad Breakfast in the Shower
Every year in honor of Father's Day, Jimmy Kimmel issues one of his now-infamous YouTube challenges. In previous years to celebrate the holiday, Jimmy asked kids to squirt their Dads with a garden hose and to hop on their Pop in bed. This year, Jimmy asked everyone to serve their fathers breakfast -- while they were still in the shower for Jimmy Kimmel's Father's Day Challenge. Many answered the call, so Jimmy went through them all and whittled them down to the best of the best. In preparing to serve breakfast in the shower, many of the kids stuck to the simple milk and cereal with a glass of orange juice. Others put some more time in preparing pancakes, eggs, bacon and toast. Uncooked eggs were also a very common breakfast in the shower item. The result is what happens when the children of America unite against the person who gave them life.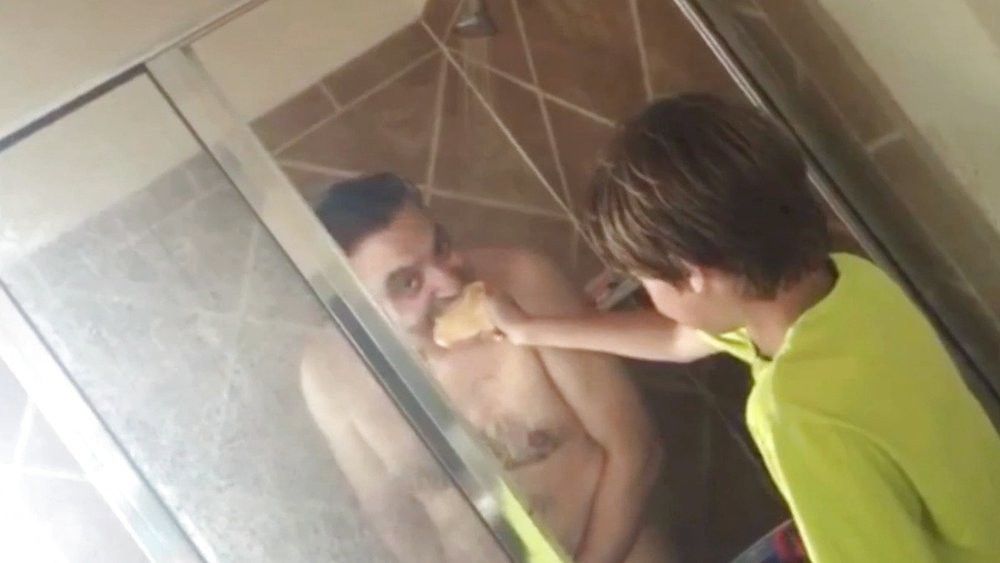 One of the fathers that ate breakfast in the shower.
From the June 22, 2015 episode of Jimmy Kimmel Live featuring guests Andre Iguodala, Chris Tucker, Mark Feuerstein, Music from Robert Delong.
Watch Jimmy Kimmel Live ABC WEEKNIGHTS 11:35|10:35c.