Watch Jimmy Kimmel's Mean Tweets: Movie Edition With George Clooney & More
There's no better way to get ready for Oscar Sunday than watching Jimmy Kimmel Mean Tweets Movie Edition. Jimmy didn't hold back on the star power for this latest edition. Sit back and enjoy the show as Christoph Waltz, Patricia Arquette, George Clooney, Jessica Chastain, Eddie Redmayne, Susan Sarandon, Kevin Costner, Emily Blunt, Zach Galifianakis, Kevin Hart, Richard Dreyfuss, Cate Blanchett, Seth Rogen, Oscar Isaac, Taraji P. Henson and Sean Penn read out #MeanTweets.

Related: Celebrity Mean Tweets #9

Check out Mean Tweets - Movie Edition
Here were a few of the funniest Mean Tweets: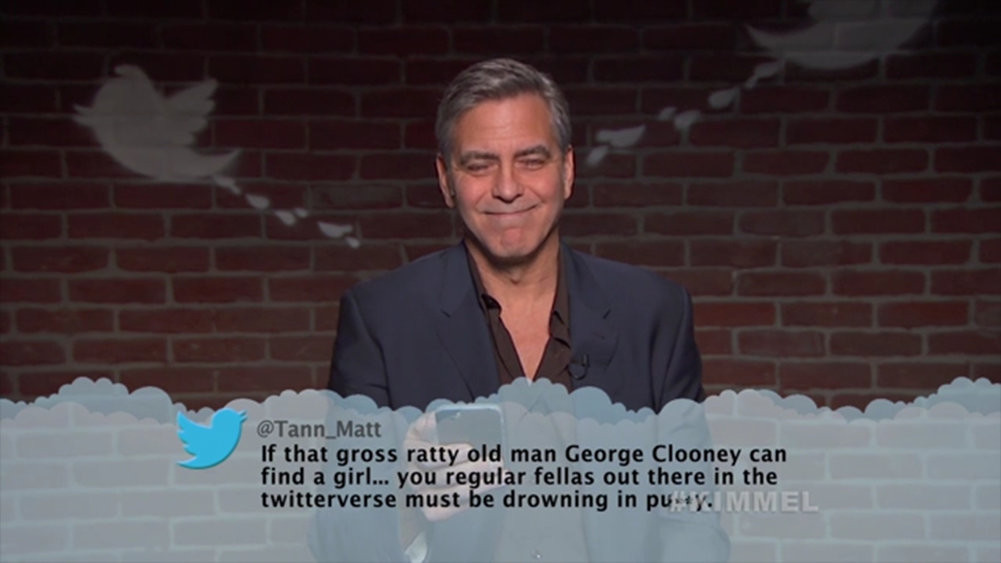 George Clooney read @Tann_Matt's tweet, "If that gross ratty old man George Clooney can find a girl… you regular fellas out there in the twitterverse must be droning in pu**y."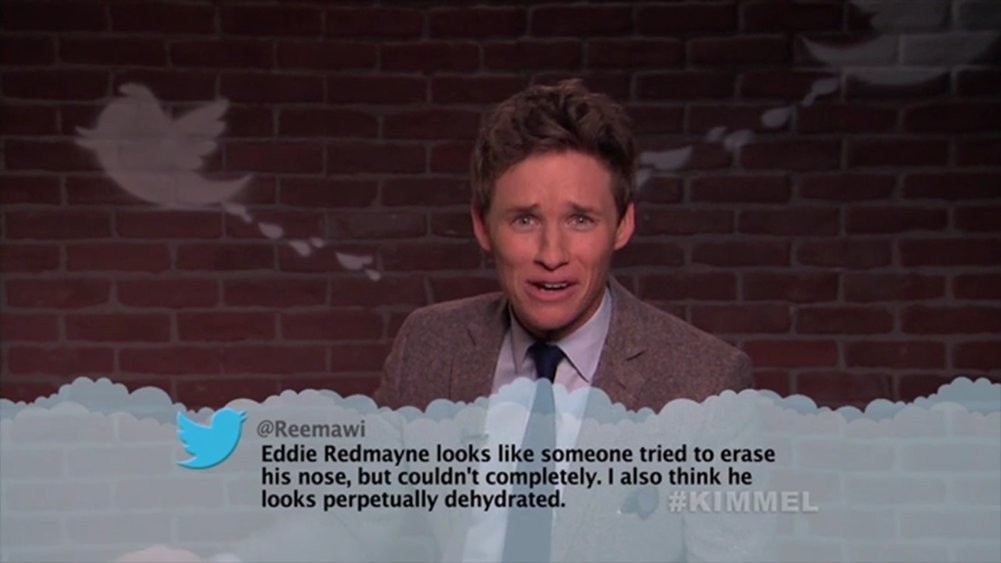 2016 Oscar nominated Eddie Redmayne read @Reemawi's tweet "Eddie Redmayne looks like someone tried to erase his nose, but couldn't completely. I also think he looks perpetually dehydrated." To which Eddie responded, "I am. I'm really thirsty" while trying to keep his composure.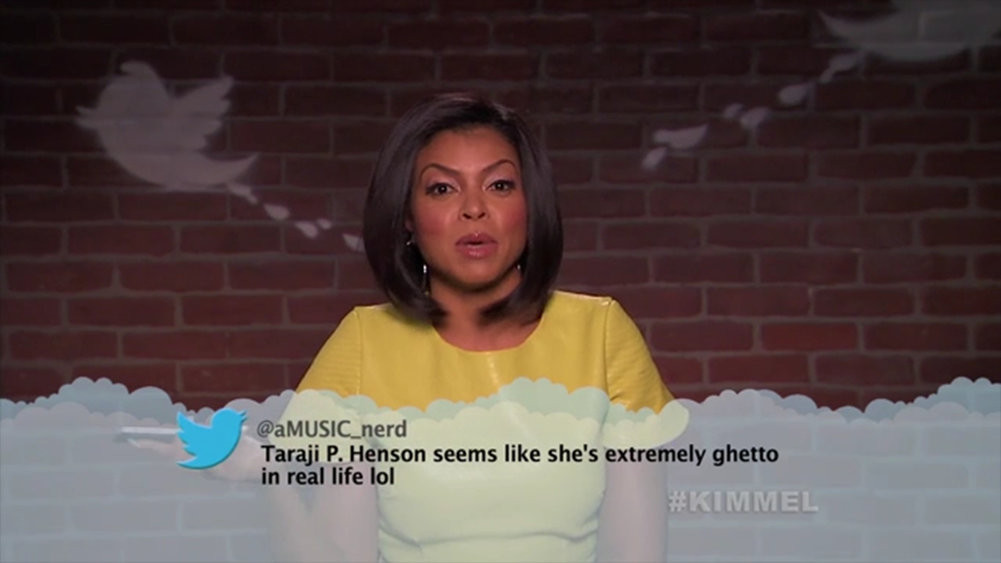 Taraji P. Henson read @aMUSIC_nerd's tweet "Taraji P. Henson seems like she's extremely ghetto in real life lol"

Watch last night's episode with guest Kelly Ripa, Nate Brown, Music from Tinashe & Snakehips ft. Chance The Rapper


Don't Miss the Oscars SUNDAY FEB 28 7 EST|4 PST

Don't miss all-new episodes of Jimmy Kimmel Live WEEKNIGHTS 11:35|10:35c.