On Marvel's Agent Carter, Peggy Carter is a tough, smart agent at the Strategic Scientific Reserve. In a post-war world, she finds herself marginalized when the men return home from fighting abroad. These are the men of the SSR she must outsmart at every turn.
Agent Jack Thompson
Jack Thompson (Chad Michael Murray) is the SSR's golden boy and Peggy's office nemesis. A celebrated war hero, his rough tactics and stubborn attitude are his greatest weapons — but his inability to see Peggy as anything more than "just a woman" may be his greatest weakness. Although his approach may at times feel uncompromising, he steadfastly believes in the SSR's mission.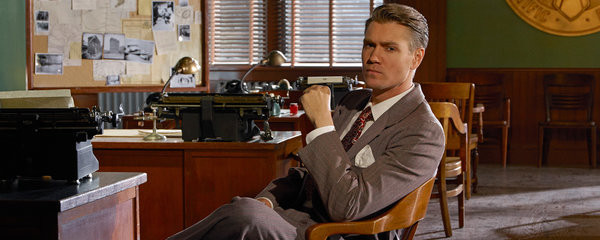 Sneak Peek: Peggy secretly prepares for a mission while chatting with her roommate.
Agent Daniel Sousa
Like Peggy, Daniel Sousa (Enver Gjokaj) is overlooked at the SSR because of a perceived shortcoming: a war injury to his leg has left him with a permanent limp. Limited by his disability, Sousa must rely on his wits and intellect. He is the real brains of this outfit. Although connected to Peggy by their status as "second class citizens," his sharp acumen could make him Peggy's most dangerous rival.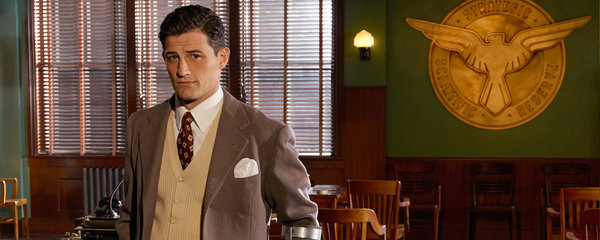 Chief Roger Dooley
After earning his stripes with the Strategic Scientific Reserve during the war, Roger Dooley (Shea Whigham) returned home and was appointed chief of the New York Bureau of the SSR. He knows how to get the most out of his agents and will do everything he can to protect them. Ultimately, his good instincts and nose for the truth make him the perfect man to lead this group of war-torn agents in a post-war world.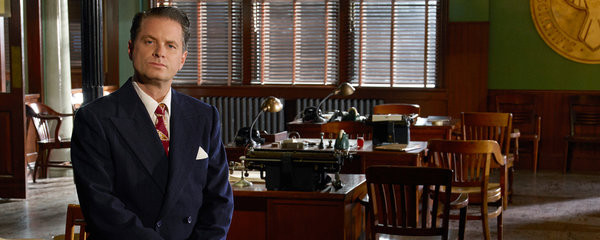 Agent Ray Krzeminski
What Krzeminski (Kyle Bornheimer) lacks in intellect he makes up for in strength and know-how. He often rubs people the ray with his egotistical and arrogant personality, but it's this confidence and self-assurance that makes him good at his job.
Sneak Peek: Howard Stark asks Peggy to help clear his name.
Tune in TUESDAY JAN 6 8|7c to Marvel's Agent Carter.