Sneak a Peek at Bobbi Morse's Mockingbird Suit
Since Agent Koenig dropped Bobbi Morse's name at Comic Con, we've been anxiously awaiting her debut on Marvel's Agents of S.H.I.E.L.D. In "A Hen in the Wolf House," we finally got to see her in action as Bobbi, and now we can share a sneak peek of the tactical suit she'll sport in the next episode, "A Fractured House" on TUESDAY OCT 28 9|8c.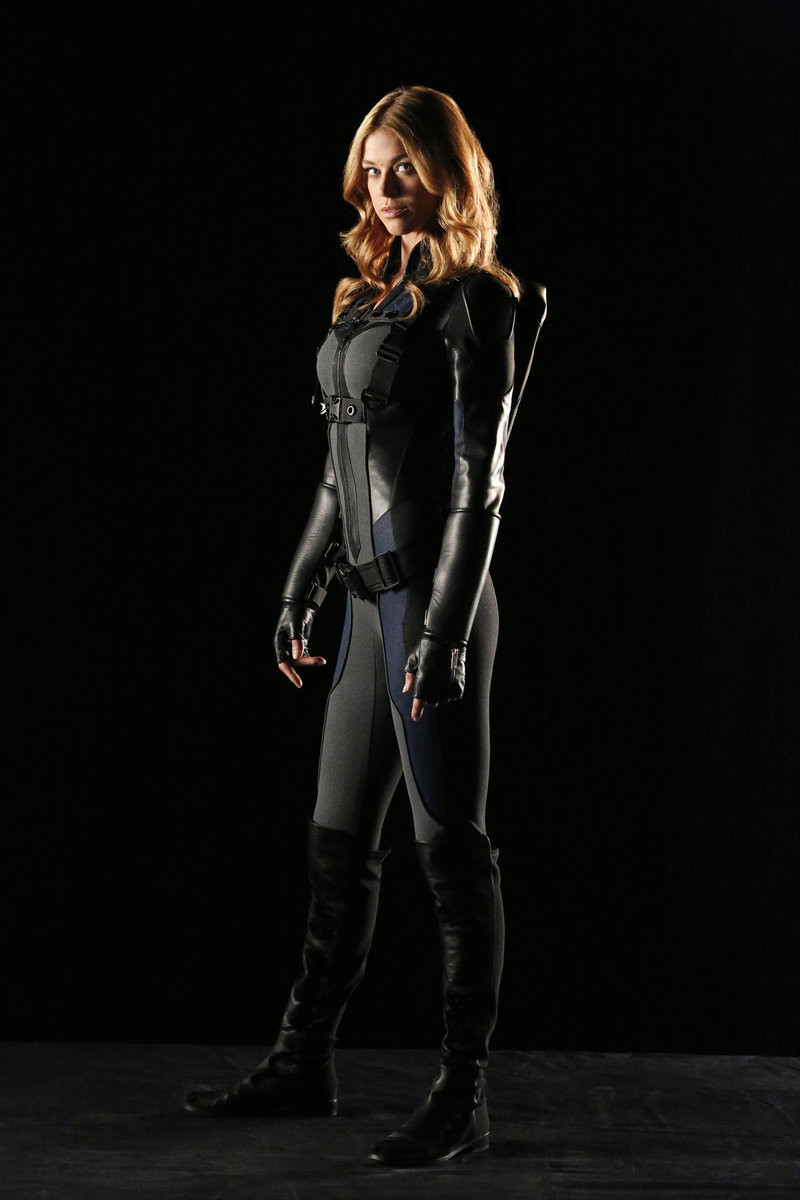 Head over to Marvel.com for a look at the concept art for Mockingbird's look by the series' Costume Designer, Ann Foley, along with her thoughts on the look.
Plus, check out some of Bobbi's best moments from "A Hen in the Wolf House."
As Head of Security for Hydra, Bobbi Morse is charged with uncovering the identity of the S.H.I.E.L.D. mole, which leads her to a confrontation with a terrified Simmons.
After Simmons is exposed by Raina, it's possible Hydra will kill her (or worse!) Instead, Bobbi Morse saves her life − but why?
When Bobbi returns with Simmons to The Bus, the team is surprised to learn of Bobbi and Hunter's past connection.
Tune in to the next all-new episode of Marvel's Agents of S.H.I.E.L.D., "A Fractured House" TUESDAY 9|8c on ABC.