How Not To Do Valentine's Day
When you're a hopeless romantic, like Phil (Ty Burrell) or Cameron (Eric Stonestreet), your attempt to show your Valentine just how much you love them can be a little scary.


LOVE OVERKILL

Three months after Cam and Mitch (Jesse Tyler Ferguson) made it official, Cam is still sending flowers every day and showering (or should that be smothering?) his new husband with love.


NEVER MISTAKE CUTE FOR SEXY
Claire (Julie Bowen) also has a husband who's addicted to big romantic gestures. Wearing a giant "Be Mine" Valentine heart is actually not that sexy and maybe even a little creepy.
BE SURE YOU'RE IN THE RIGHT BEDROOM
And who can forget when Phil (as sexy alter ego Clive Bixby) set up a sexy surprise for Claire ... in the wrong hotel room! Sad to say, not every woman is pleased to see a naked Phil Dunphy covered with rose petals on her bed with a bottle of champagne.
KNOW WHAT'S TRUE
For their anniversary, Claire wants to surprise Phil with a live performance of "their song," Spandau Ballet's "True," so she gets the band's (fictional) guitarist Izzy LaFontaine (guest star Edward Norton) to come to their house. Except, oops, turns out Phil's not a fan of the band and he thinks his and Claire's song was Orchestral Manoeuvres in the Dark's "If You Leave."
DO NOT SING "DO ME"
A musical serenade by Haley (Sarah Hyland)'s boyfriend Dylan (Reid Ewing) also went horribly wrong when, in front of the whole family, he launched into the chorus, which was, "I just want to do you, do you/Do you wanna do me, do me?"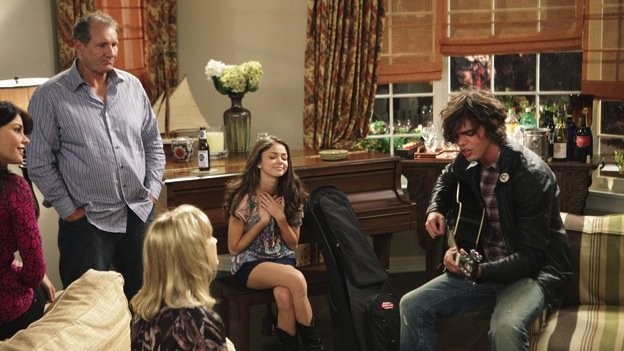 Watch Modern Family WEDNESDAYS 9|8c.