Coachella Fashion Guide Inspired by Modern Family's Sarah Hyland
Modern Family's Sarah Hyland (Haley Dunphy) is at the Coachella music festival, and she posted about the festival clothing she wore on her last day at the concert.


#coachella last day!!!! No festival outfit is complete without custom #DOHVINCI accessories and my… https://t.co/BwIH5HRFvG

— Sarah Hyland (@Sarah_Hyland) April 13, 2015


Her Modern Family counterpart, Haley, has good sense for music festival fashion, too, so here are some tips for Coachella fashion or any other music festival you need to look good at:

1. Dress in Layers
Outdoor music festivals are hot in the day and cold at night, so you'll want to layer your clothes. Also, as far as music festival trends go, Haley says, "Side boob is the new butt crack" so maybe those layers don't have to cover up everything.


2. Dress for Comfort
You'll be on your feet for most of the day (unless you're like Haley and rely on body surfing to get around), so you'll need to dress for comfort. But just because you're comfortable doesn't mean you can't make a fashion statement. At the music festival Haley attends with Alex (Ariel Winter) in "Spring Break," one concert-goer manages to attract attention by wearing a ferrett as a scarf. That might conflict with the "comfort" part, but accessorizing with necklaces, a hairband and bracelets can spice up your look without a visit to the pet store.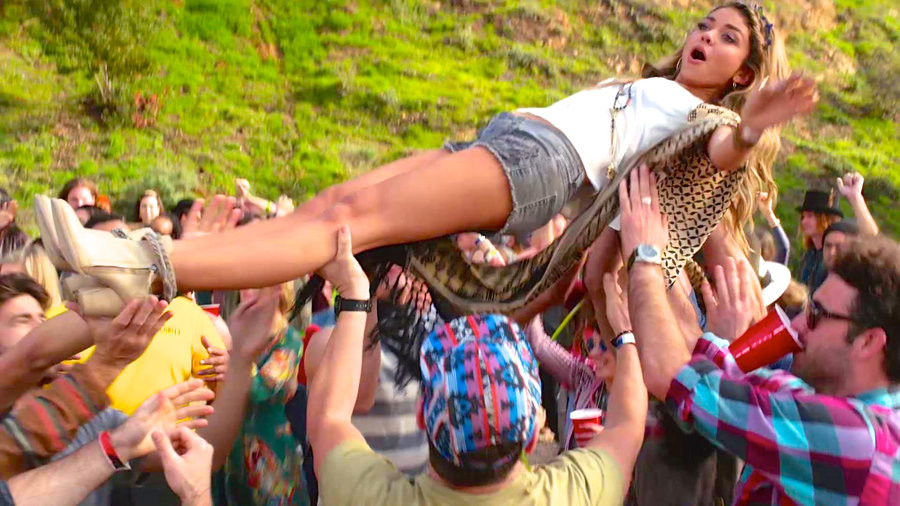 3. Irony Can Be an Accessory
When you're mingling with hipsters and music fans concerned about their indie cred, ironic fashion statements are bound to be plentiful in the pit. If you're going dress like a nerd like Alex, at least do it ironically.

Still don't think Haley is up on Coachella style or music festival clothing? Watch her hold her own against fashion designer Gavin Sinclair (Michael Urie) as she rattles off five things that are wrong with his assistant's outfit:
From Season 6, Episode 7 of Modern Family, "Queer Eyes, Full Hearts."



Modern Family ABC WEDNESDAYS 9|8c.