Cam's Glitter Tattoo of Two Dolphins
Cam (Eric Stonestreet) takes Lily to a birthday party, and he comes back with a glitter tattoo of two dolphins in the shape of a heart. From Season 6, Episode 5, "Won't You Be Our Neighbor."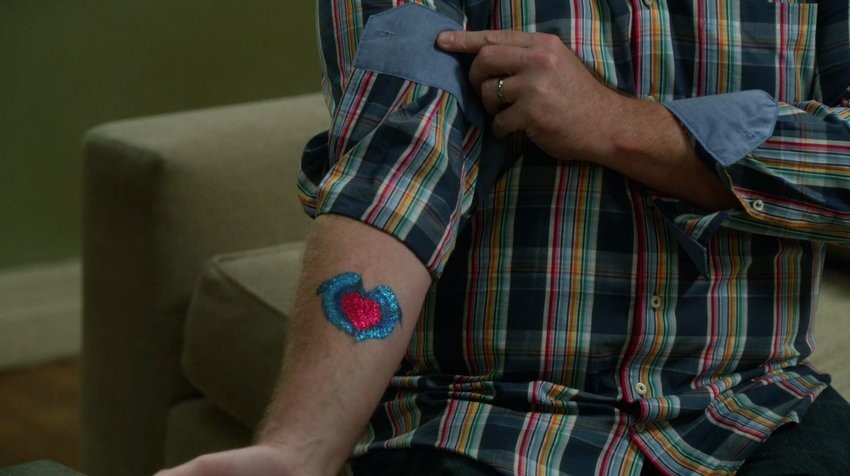 At the birthday party, Cam also overhears that there's an opening in Miss Sparrow's class, which could be a relief to Lily, who's stressed out by her strict teacher, Mrs. Plank (guest star Tyne Daly).