Season 6 Premiere: Sneak Preview Video and Photos
Season 6 of Modern Family is just around the corner, so what's in store for the big return this fall? The Dunphys have been enjoying an Alex-free summer, Cam and Mitch have been getting their first taste of married life and Jay seems to have given up on caring how he looks. Does the end of summer mean the honeymoon period is over? Preview some pics from the Season 6 premiere of ABC's Modern Family airing WEDNESDAY SEPTEMBER 24 9|8c.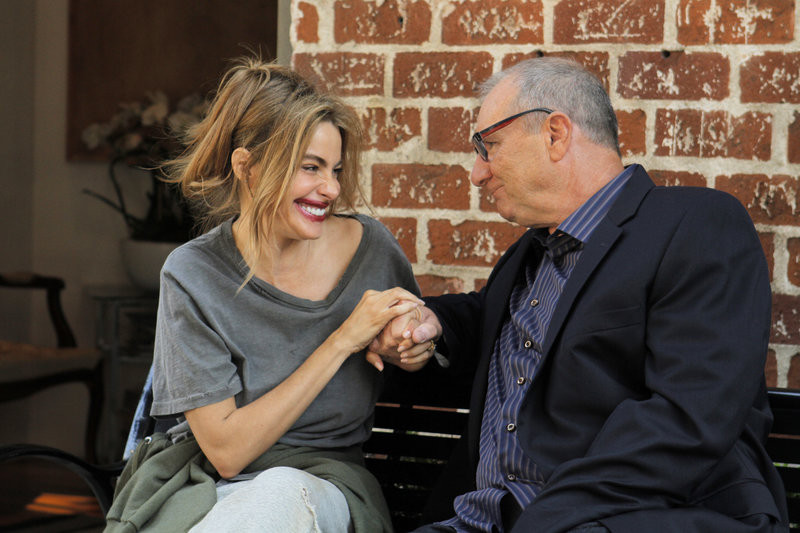 136620_0820_ful|SOFIA VERGARA, ED O'NEILL||5184|3456|2
Gloria has taken issue with how little effort Jay puts into his appearance and decides to give him a taste of his own medicine.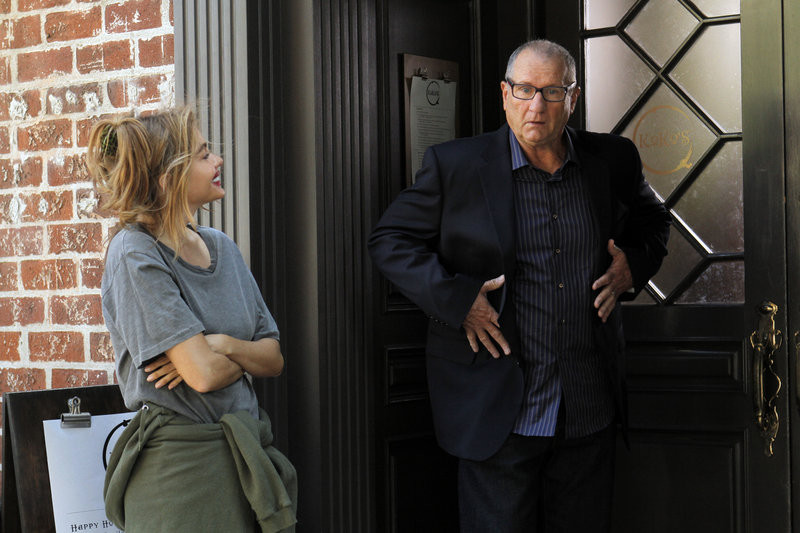 And, Gloria does like to look her best. Remember how disheveled and self-conscious she got last season after a series of mishaps at the museum (including getting stuck in the Hurricane Booth) during Manny's field trip in the episode "The Feud"?

From the Season 5 episode, "The Feud":
From the Season 5 episode of Modern Family, "The Feud"

The Season 6 premiere also includes sees the Dunphys wrapping up their summer, which had been exceptionally blissful. While Alex was away on a humanitarian trip, the rest of the family was getting along swimmingly, but when Alex comes home, there is an immediate shift in mood. Elsewhere, Mitch and Cam have returned from their honeymoon and Mitch is acclimating to real life much quicker than the still lovey-dovey Cameron. Here's a peek at what that will look like: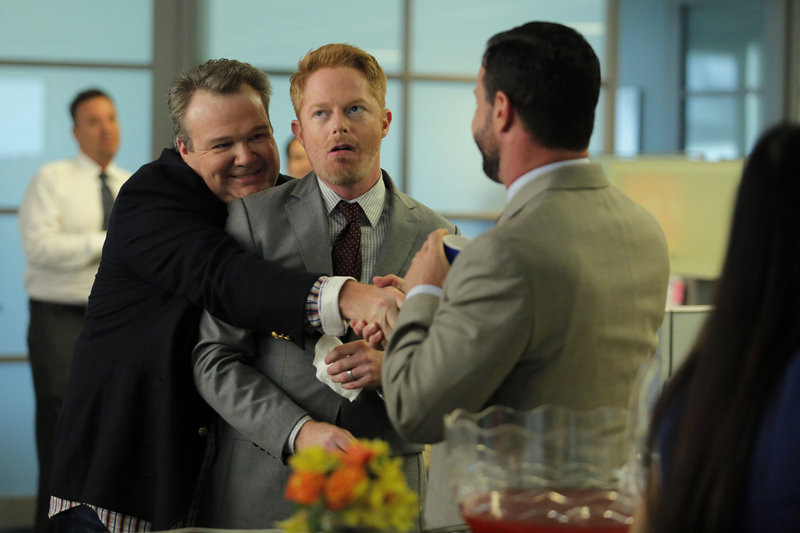 136620_0228_ful|ERIC STONESTREET, TYLER FERGUSON, PAOLO ANDINO||5760|3840|2
The five-time Emmy award winning series, Modern Family returns for its sixth season with the premiere episode, "The Long Honeymoon," on WEDNESDAY, SEPTEMBER 24 (9:00-9:31 p.m., ET) on the ABC Television Network. To get you in the mood for Cam and Mitch's post-marriage trials, flash back to their wedding nuptials from this past season's finale...


From the Season 5 finale, "The Wedding Part, 2":
Don't miss the Season 6 premiere of Modern Family WEDNESDAY, SEPTEMBER 24 9|8c.