DeLaurentis Video Premiere
Exclusive Video Premiere - "A Big Part of A Big Sun" by DeLaurentis
Featured in Episode 412 of How To Get Away With Murder: "Ask Him About Stella"
Get the song now: Spotify or iTunes & Apple Music
DeLaurentis
Behind the name evoking cinematic thoughts, is a female singer, songwriter and producer who delivers electronic lunar and ethereal pop music. A laboratory of sound wherein synthesizer, piano, megaphone, looper and controller coexist.
From Toulouse where her jazz musician father was pianist-arranger for Claude Nougaro, she learned music at the Conservatory of Perpignan and in Toulouse in Musicology Jazz at the University of Mirail as well as a music school for film scoring.
Between the vocal works of Laurie Anderson and the cinematic universe of Lana Del Rey, DeLaurentis' influences are nurtured by Ryuichi Sakamoto's and Jóhann Jóhannsson's film scores, Brian Eno's synths, as well as Max Richter's work.
"A Big Part Of A Big Sun" is taken from DeLaurentis' upcoming EP "Big Part Of A Big Sun", to be released on April 13th.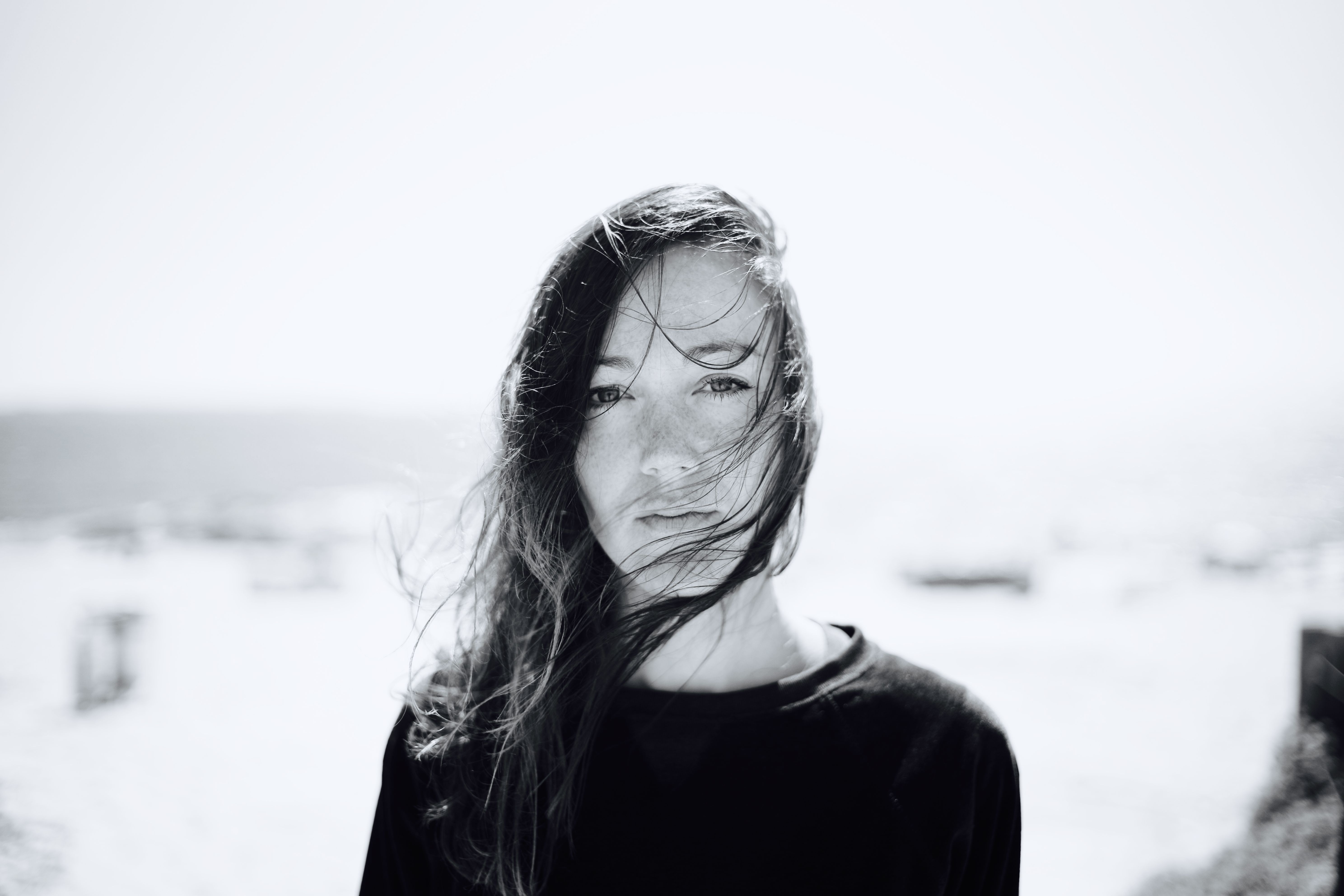 In a world where technology prevails, DeLaurentis takes us back, in this 3rd EP, to the roots of a life in connection with nature.
These new songs were written as she isolated herself on an island in search of a place to disconnect from the everyday action of social media and the fast-pace lifestyle of the city, to let intuition and inspiration take the reins. Finding herself in the wild, and being one with all elements of nature DeLaurentis' mind was able to reprogram itself and open up windows for creativity, or as William Blake stated, opening "The doors of perception."
The earth, the sun, the flowers, travel, the cycle of life, as well as the relationship mankind has with the environment and the capacity we have to create with nature as opposed to destroying it - all of these themes inspired this new EP.
Some books, movies and documentaries also made their way into the inspiration behind this EP, such as 'Femmes qui courent avec les Loups' by Clarissa Pinkola Esté, the documentary 'Heima' by Sigur Ros following them on tour throughout Iceland, as well as the films of Terrence Malick, where nature always plays a significant role.
A self-taught producer, DeLaurentis discovered the world of computer music at the age of 24, starting with the softwares Cubase and Logic. Influenced by Laurie Anderson, one of the first woman who pioneered electronic music and of her main reference, she started producing and mixing music on her own.
In 2015, with her first EP, she swapped the piano for Ableton Live and the controller Push, which she uses as her main instrument. With this specific controller, she can all by herself loop her voice, assign effects (vocoders, delays, reverb, filters...) and play different synthesizers at the same time: a great tool both for creating and producing in her home studio and for performing live shows.
Resulting in an electronica pop cinematic style, DeLaurentis' music is a mixture of organic sounds, sound design and electronic textures, informed by her more traditional musical background. Most of the time, her songs start out as piano and vocal based compositions, which are then built up like a screenplay, with introduction, exposition, developments, climax, and ending.
For each song, her goal is to portray the main character through the use of her vocals as the central instrument. At times rhythmic or melodic, harmonious or evasive, the voice is the leading sound that brings a warmth to the electronic tones of the music.
Watch the scene from How To Get Away With Murder featuring "A Big Part Of A Big Sun" by DeLaurentis!