On the Record 2: The Performances
Direct from Nashville's world famous Grand Ole Opry House, Nashville cast members take the stage to perform songs from the show and provide candid interviews backstage. The featured cast includes Clare Bowen (Scarlett O'Connor), Chris Carmack (Will Lexington), Will Chase (Luke Wheeler), Charles Esten (Deacon Claybourne), Jonathan Jackson (Avery Barkley), Sam Palladio (Gunnar Scott), Maisy Stella (Daphne Conrad), Lennon Stella (Maddie Conrad) and Aubrey Peeples (Layla Grant).


Lennon Stella, Maisy Stella, Charles Esten, and Clare Bowen perform during the "Nashville: On The Record 2" concert special.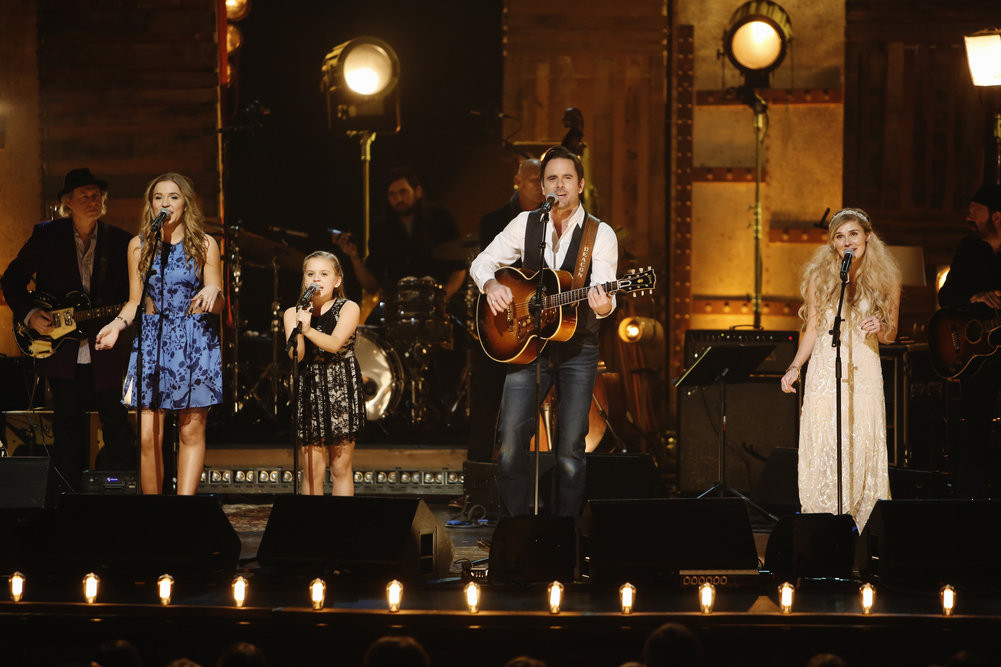 Clare Bowen, Jonathan Jackson, and Sam Palladio perform "Borrow My Heart," written by Phillip LaRue and Lia LaRue
Clare Bowen and Sam Palladio perform "Fade Into You," written by Shane McAnally, Trevor Rosen, and Matt Jenkins
Jonathan Jackson performs "How to Learn to Live Alone," written by Mary Gauthier and Gretchen Peters
Chris Carmack and Aubrey Peeples perform "If Your Heart Can Handle It," written by Jaida Dreyer and Dean Alexander
Deana Carter and Charles Esten perform "I Know How to Love You Now," written by Deana Carter and Charles Esten
Lennon and Maisy Stella perform "We Got a Love," written by Jill Andrews and Lori McKenna
Chris Carmack and Will Chase perform "If I Drink This Beer," written by Brad Tursi and Jonathan Singleton
Clare Bowen, Chris Carmack, Deana Carter, Will Chase, Charles Esten, Jonathan Jackson, Sam Palladio, Aubrey Peeples, and Lennon and Maisy Stella perform "Friend of Mine," written by Lucy Schwartz and Johnny Hanson