5 Shocking Moments from the Nashville Season 3 Finale
There's lots drama every week on Nashville, but the May 13 Season 3 Finale, "Before You Go Make Sure You Know" was unmatched in shocking moments. From Juliette's out of control spiral to Will Lexington's sudden decision to come out at a press conference, the final episode of the season will give you something to talk about!

1. "I have some bad news." Talk about the understatement of the year! After someone in the operating room flatlines, Dr. Rand takes a shaky breath before he tells Rayna he has bad news for her...


VIDEO: Season 3 Finale Cliffhanger: Who Flatlined, Deacon or Beverly?
2. "Screw you, lady!" Juliette is FED. UP. with Rayna, and she doesn't have any qualms about burning bridges! She grabs her album and storms out of Highway 65, for good.
VIDEO: Juliette Leaves Highway 65
3. "The truth is I'm gay, and I'm not ashamed of it." After working so hard to stay in the closet, Will sends shockwaves through Nashville when he comes out at a press conference. His feelings for Kevin Bicks give him the strength to face the world and admit who he is, even in front of his homophobic father.
VIDEO: Will Lexington Comes Out
4. "You're sick, Juliette, and you need help." Avery has tried everything to help Juliette, who won't acknowledge she's suffering from postpartum depression or even that anything is wrong. After Juliette's behavior endangers Cadence, Avery makes the difficult choice to take their daughter and leave.
VIDEO: Avery Leaves Juliette
5. "You're right, I am a son of a bitch! But I had to be, don't you get that? I couldn't lose you." Layla furiously takes a golf club to Jeff's windshield after she gets clued in to Jeff's controlling and manipulative behavior, including intentionally getting her fired from Jade St. John's tour, and making her believe it was her fault. But perhaps most shocking of all? Jeff's lame excuse actually works on Layla.
VIDEO: Layla Takes a Golf Club to Jeff's Car
Rayna and Deacon recite unofficial wedding vows at the hospital before his surgery, in the Season 3 Finale, "Before You Go Make Sure You Know."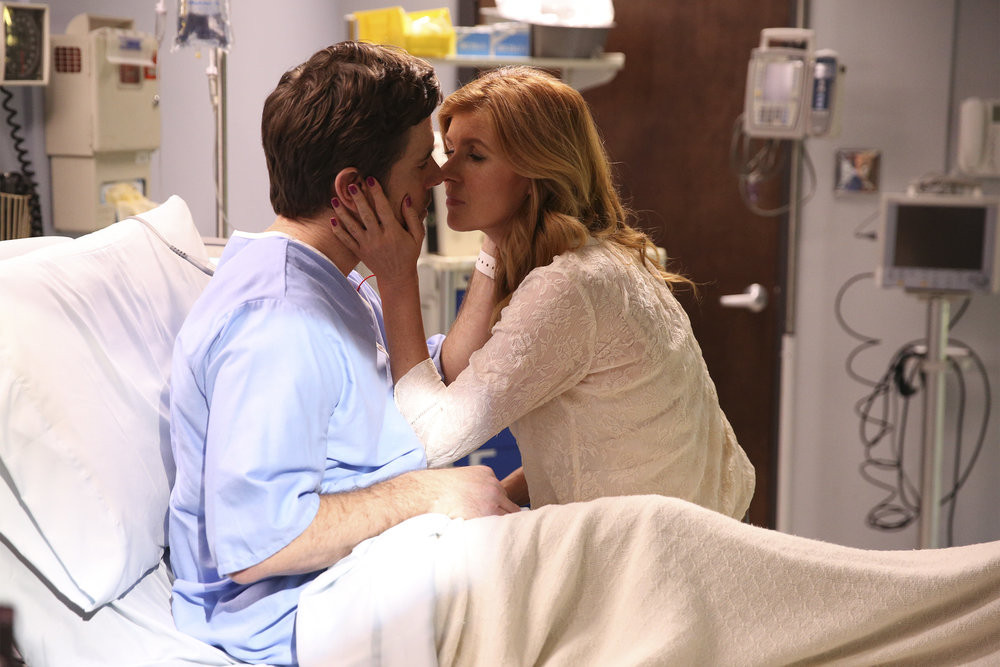 Watch Nashville ABC WEDNESDAYS 10|9c.
Nashville stars Connie Britton as Rayna James, Hayden Panettiere as Juliette Barnes, Charles Esten as Deacon Claybourne, Jonathan Jackson as Avery Barkley, Eric Close as Teddy Conrad, Clare Bowen as Scarlett O'Connor, Chris Carmack as Will Lexington, Lennon Stella as Maddie Conrad, Sam Palladio as Gunnar Scott, Maisy Stella as Daphne Conrad, Oliver Hudson as Jeff Fordham, and Will Chase as Luke Wheeler.