Nashville Season 3 Finale: Deacon Proposes But Will He Live or Die?
Deacon is in the hospital awaiting life-saving transplant surgery, and he's growing more and more anxious after having a premonition of being buried, in the Season 3 Finale, "Before You Go Make Sure You Know" (air date: 05/13/15). When doctors wheel Beverly by on her way to the operating room, she triggers his premonition again. Deacon proposes to Rayna, desperate to marry her before he goes under the knife. He begs her to marry him right then and there at the hospital, but she won't. She promises him they'll have a wonderful wedding after his transplant, and recites wedding vows to reassure him.


VIDEO: Deacon Proposes to Rayna at the Hospital
But in true Nashville fashion, nothing is that simple. In the final moments of the Season 3 finale, one of the siblings crashes on the operating table. Dr. Rand walks into the waiting room and tells Rayna he has some bad news for her. We'll have to wait until Nashville Season 4 to find out what Dr. Rand is about to tell her.
RELATED: 5 Shocking Moments from the Season 3 Finale »
VIDEO: Season 3 Finale Cliffhanger - Who Dies, Deacon or Beverly?
Scarlett, Rayna, Maddie, and Daphne spend time with Deacon at the hospital as he awaits surgery, in the Nashville Season 3 Finale, "Before You Go Make Sure You Know."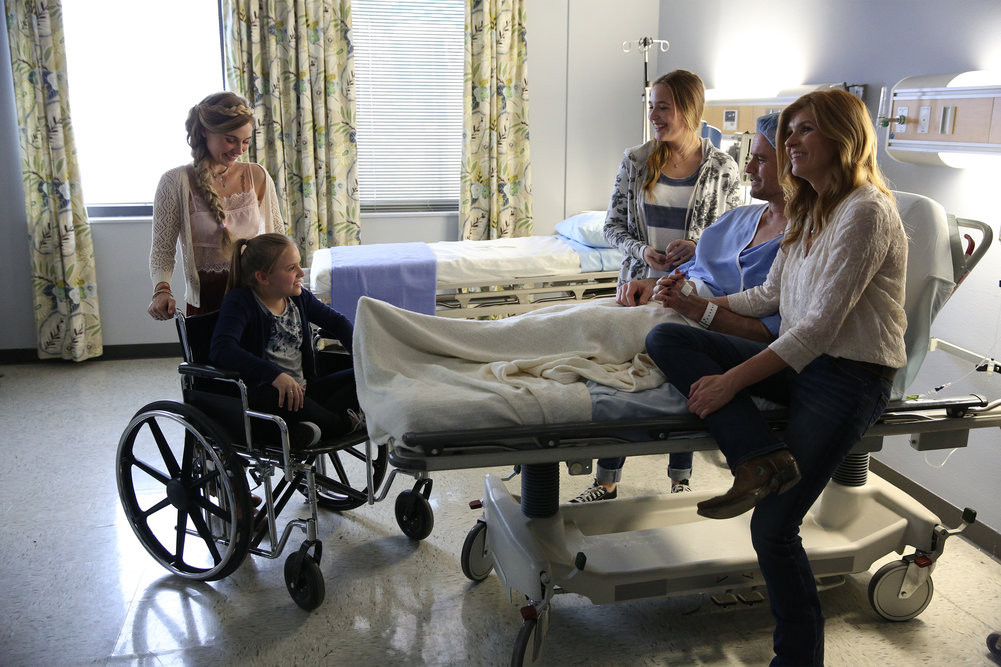 Watch Nashville ABC WEDNESDAYS 10|9c.
Nashville stars Connie Britton as Rayna James, Hayden Panettiere as Juliette Barnes, Charles Esten as Deacon Claybourne, Jonathan Jackson as Avery Barkley, Eric Close as Teddy Conrad, Clare Bowen as Scarlett O'Connor, Chris Carmack as Will Lexington, Lennon Stella as Maddie Conrad, Sam Palladio as Gunnar Scott, Maisy Stella as Daphne Conrad, Oliver Hudson as Jeff Fordham, and Will Chase as Luke Wheeler.