Sneak Peek: Season 3 Episode 21 "Is the Better Part Over" Rayna Breaks Down Over Deacon's Illness
In an emotional scene from Nashville Season 3, Episode 21 "Is the Better Part Over" (air date: 05/06/2015), Deacon comes home to find Rayna sobbing over him. Rayna confesses that instead of going to New York, she actually went to Mississippi to see Deacon's sister Beverly (Dana Wheeler-Nicholson). After failing to persuade Beverly, Rayna wrote her a check for $1 million, but Beverly sent it back in pieces. Rayna knows Beverly was Deacon's last chance, and she doesn't know how to face a future without the love of her life. Also coming up on "Is the Better Part Over," there is growing concern among Avery and Juliette's staff that she might be suffering from postpartum depression.
Sneak Peek: There's Something Wrong with Juliette

Meanwhile, Will is surprised with an unexpected visit from his estranged father, and learns his private life is about to become public when a tabloid obtains photos of Will and Kevin (guest star Kyle Dean Massey) together. With Deacon's cancer diagnosis no longer a secret, he and Rayna grapple with the future and the real possibility that their time together will be cut devastatingly short.
Rayna and Deacon at the Bluebird Cafe on Season 3 Episode 21 "Is the Better Part Over"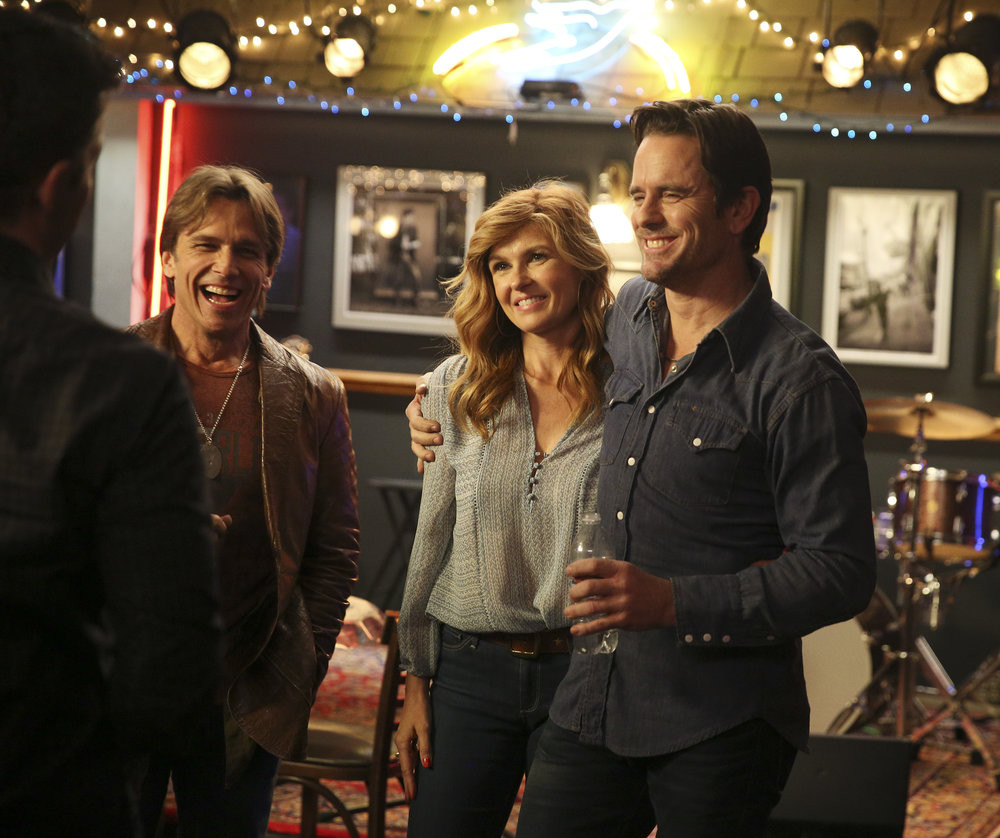 Watch Nashville WEDNESDAY 10|9c
MORE NASHVILLE
QUIZ: Who Said It? "This Just Ain't a Good Day for Leavin'"
QUIZ: Which Nashville Character Are You?

POLL: Deacon Claybourne vs. Luke Wheeler

Nashville stars Connie Britton as Rayna James, Hayden Panettiere as Juliette Barnes, Charles Esten as Deacon Claybourne, Jonathan Jackson as Avery Barkley, Eric Close as Teddy Conrad, Clare Bowen as Scarlett O'Connor, Chris Carmack as Will Lexington, Lennon Stella as Maddie Conrad, Sam Palladio as Gunnar Scott, Maisy Stella as Daphne Conrad, Oliver Hudson as Jeff Fordham, and Will Chase as Luke Wheeler.