ABC Special Coverage of Judge Brett Kavanaugh and Professor Blasey Ford Testimony Thursday, September 27
ABC News will air a live special report as Supreme Court Nominee Judge Brett Kavanaugh and Professor Christine Blasey Ford testify before the Senate Judiciary Committee on Thursday, September 27 beginning at 10:00a.m., ET on the ABC Television Network. Watch on the ABC app from your smartphone and tablet (iOS and Android), computer on ABC.com and connected devices (Roku, AppleTV and Amazon Fire TV).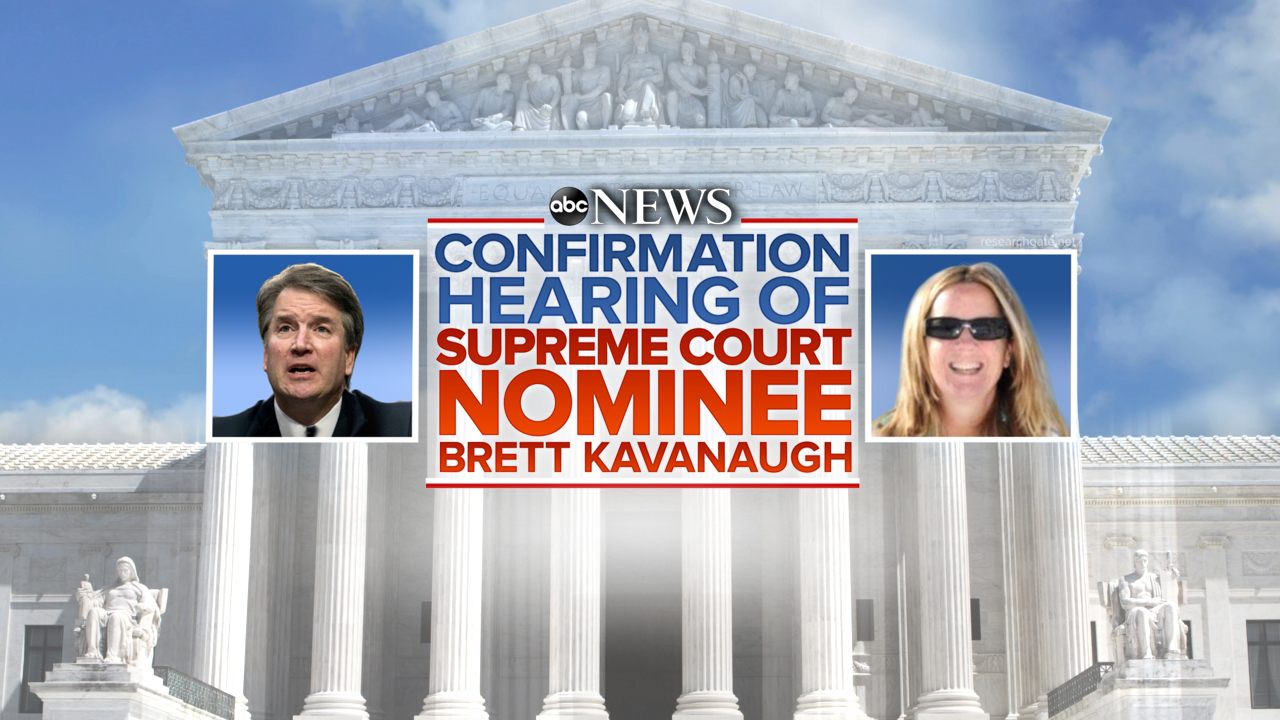 Chief Anchor George Stephanopoulos will lead network coverage of the hearing from ABC News headquarters in New York, and "World News Tonight" Anchor David Muir will anchor coverage from Capitol Hill, where ABC News Senior Congressional Correspondent Mary Bruce will provide live updates. Chief Foreign Correspondent Terry Moran will report from the Supreme Court with additional reporting from Chief White House Correspondent Jonathan Karl, Senior White House Correspondent Cecilia Vega, Senior Legal Correspondent and "The View" co-host Sunny Hostin, Chief Legal Analyst Dan Abrams and Political Analyst Cokie Roberts.