Watch all seasons of "The Good Doctor" on Hulu anytime!
Wondering how to watch The Good Doctor? Wondering "where" to watch The Good Doctor? Catch up with every episode of Season 4 so far right here & right now on the official show page. You can also binge every past season on Hulu! That's right. The Good Doctor Seasons 1-3 are now streaming on Hulu. In Season 4, Dr. Shaun Murphy (Freddie Highmore), a young surgeon with autism and savant syndrome, continues to use his extraordinary medical gifts at St. Bonaventure Hospital's surgical unit. As his romantic relationship with Lea (Paige Spara) deepens, he will also face new responsibilities as a fourth-year resident when he is put in charge of supervising a new set of residents that will test him in ways he cannot predict. Meanwhile, the team must deal with the uncertainty and pressure that the COVID-19 pandemic brings now that it has hit their hospital. Catch up with the latest episodes of The Good Doctor right here, right now and...
STREAM FULL SEASONS OF THE GOOD DOCTOR ANYTIME ON HULU!
GO TO THE OFFICIAL ABC SHOW PAGE FOR THE GOOD DOCTOR TO CATCH UP WITH EVERY EPISODE OF SEASON 4 SO FAR RIGHT HERE, RIGHT NOW!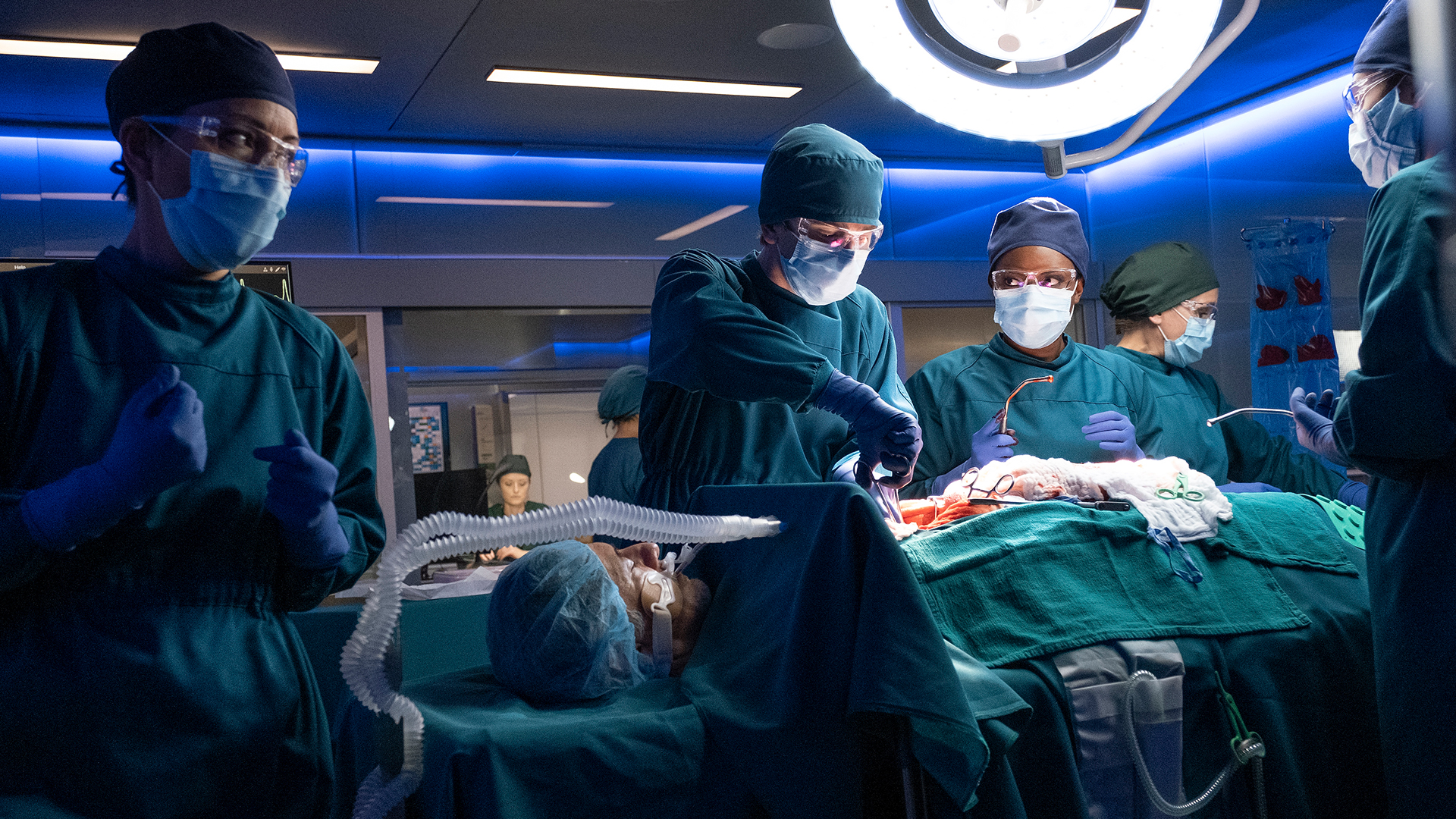 The Good Doctor cast features Freddie Highmore as Dr. Shaun Murphy, Antonia Thomas as Dr. Claire Browne, Hill Harper as Dr. Marcus Andrews, Richard Schiff as Dr. Aaron Glassman, Christina Chang as Dr. Audrey Lim, Fiona Gubelmann as Dr. Morgan Reznick, Will Yun Lee as Dr. Alex Park and Paige Spara as Lea Dilallo.