Huddle up! The Goldbergs, Designated Survivor & More Are All New Wednesday February 28!
Huddle up! The ABC comedies are all new Wednesday, February 28 before the thrilling return of Designated Survivor. Kick off Wednesday with a special episode of The Goldbergs that fans of the Super Bowl Champion Philadelphia Eagles will love and don't miss the shocking return of Designated Survivor to cap off the evening. Oh, and Modern Family, Speechless and American Housewife are also all new. See the below breakdown of everything that's headed your way beginning Wednesday 8|7c. You can also catch full episodes on ABC.com and the ABC app anytime!
The Goldbergs "Hail Barry" – Barry joins the football team but is quickly benched by Coach Mellor due to his lack of playing ability. He convinces himself the coach is testing him; but when Barry realizes the truth of his playing ability, Adam helps his brother understand there are other ways he can contribute to the team and comes up with their own version of the Super Bowl Shuffle. Meanwhile, Beverly designs jackets that she tries to get Murray and Erica to sell when a national TV channel won't, on The Goldbergs, WEDNESDAY, FEB. 28 (8:00–8:30 p.m. EST), on The ABC Television Network, streaming and on demand. Philadelphia Eagles' Mike Quick, Merrill Reese, Don Smolenski and Howie Roseman guest star.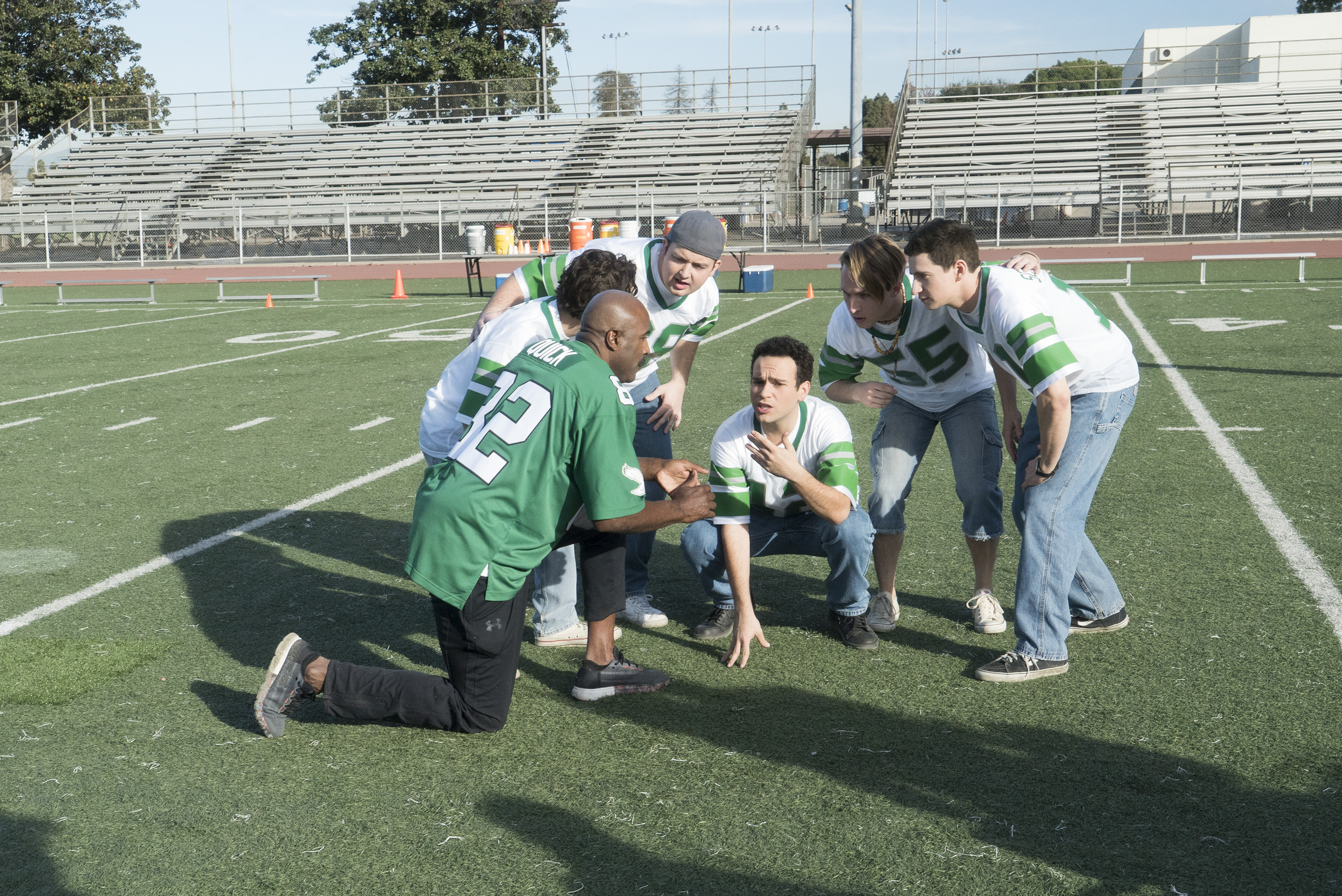 Speechless "E-I– EIGHTEEN" – JJ struggles with not being treated like an adult on his 18th birthday. He storms out of his own party but soon learns a valuable lesson from Kenneth. Meanwhile, an exchange student moves in with Taylor, so Ray tries to make Taylor jealous with some of his father's old moves but the plan backfires. And Dylan is recruited to be on the school's wrestling team, on Speechless, WEDNESDAY, FEB. 28 (8:30–9:00 p.m. EST), on The ABC Television Network, streaming and on demand.
Modern Family "Written in the Stars" Phil thinks that Gloria is upset at Jay for dropping the ball on Valentine's Day, so he convinces Jay to spice things up with a little role playing that doesn't go off as planned. Meanwhile, Mitch and Cam may have unwittingly ruined Luke's Valentine's Day date and are forced to make things right on Modern Family WEDNESDAY, FEB. 28 (9:00-9:31 p.m. EST).
American Housewife "Field Day" – Katie wants to prove to the Westport moms that she is fully capable of competing at Field Day at Anna-Kat's school, but she ends up taking the competition a little too seriously. Greg enlists Taylor's boyfriend, Trip, to help him make the family recipe for chili in a local competition, which makes Taylor and Oliver jealous, on an all-new episode of American Housewife, airing WEDNESDAY, FEB. 28 (9:31-10:00 p.m. EST), on The ABC Television Network, streaming and on demand.
Designated Survivor "Grief" – It's been ten weeks since his wife, Alex, was killed in a car accident; and President Kirkman's senior staff insist he seek professional help in dealing with his loss, forcing him to reluctantly see therapist Dr. Adam Louden (Timothy Busfield). Meanwhile, FBI Agent Hannah Wells and Aaron Shore travel to Cuba as part of a trade delegation, but the trip does not go according to plan. With lives in the balance, Kirkman is challenged with a decision that will test his role as commander in chief during this time of personal tragedy, on the midseason return of ABC's Designated Survivor, WEDNESDAY, FEB. 28 (10:00–11:00 p.m. EST), streaming and on demand.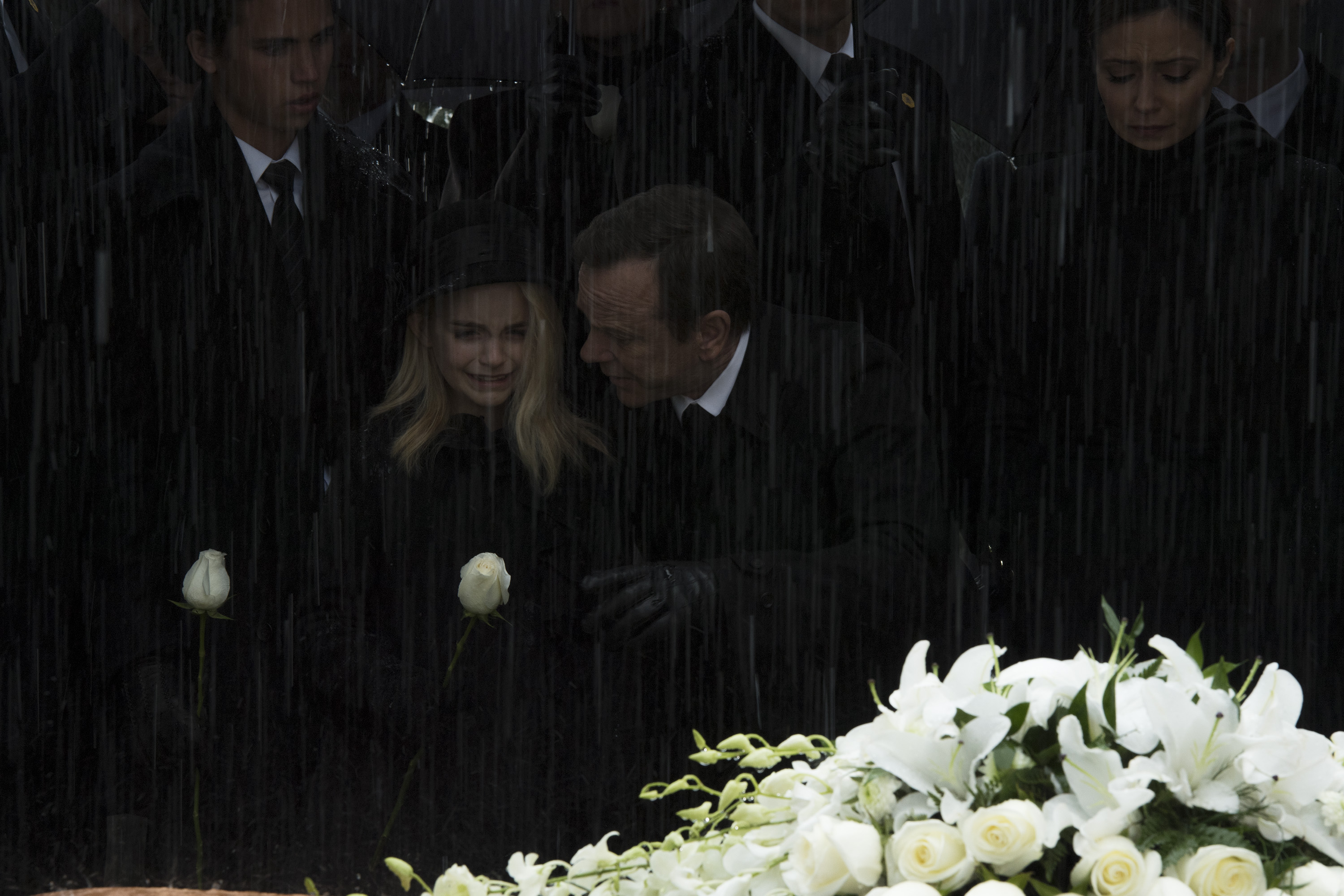 Check out ABC's full midseason schedule here!
See a preview of the Grey's Anatomy spin-off Station 19 below!