The Great American Baking Show Casting Call 2019!
The Great American Baking Show is back! Well, not just yet. But the producers of the UK Phenomenon The Great British Bake Off are once again looking for America's best amateur bakers. This is your chance to make history and be a part of this globally beloved format! Are you ready to compete in the ultimate baking battle and be crowned the Best Amateur Baker in America? Come celebrate your baking talents by applying today!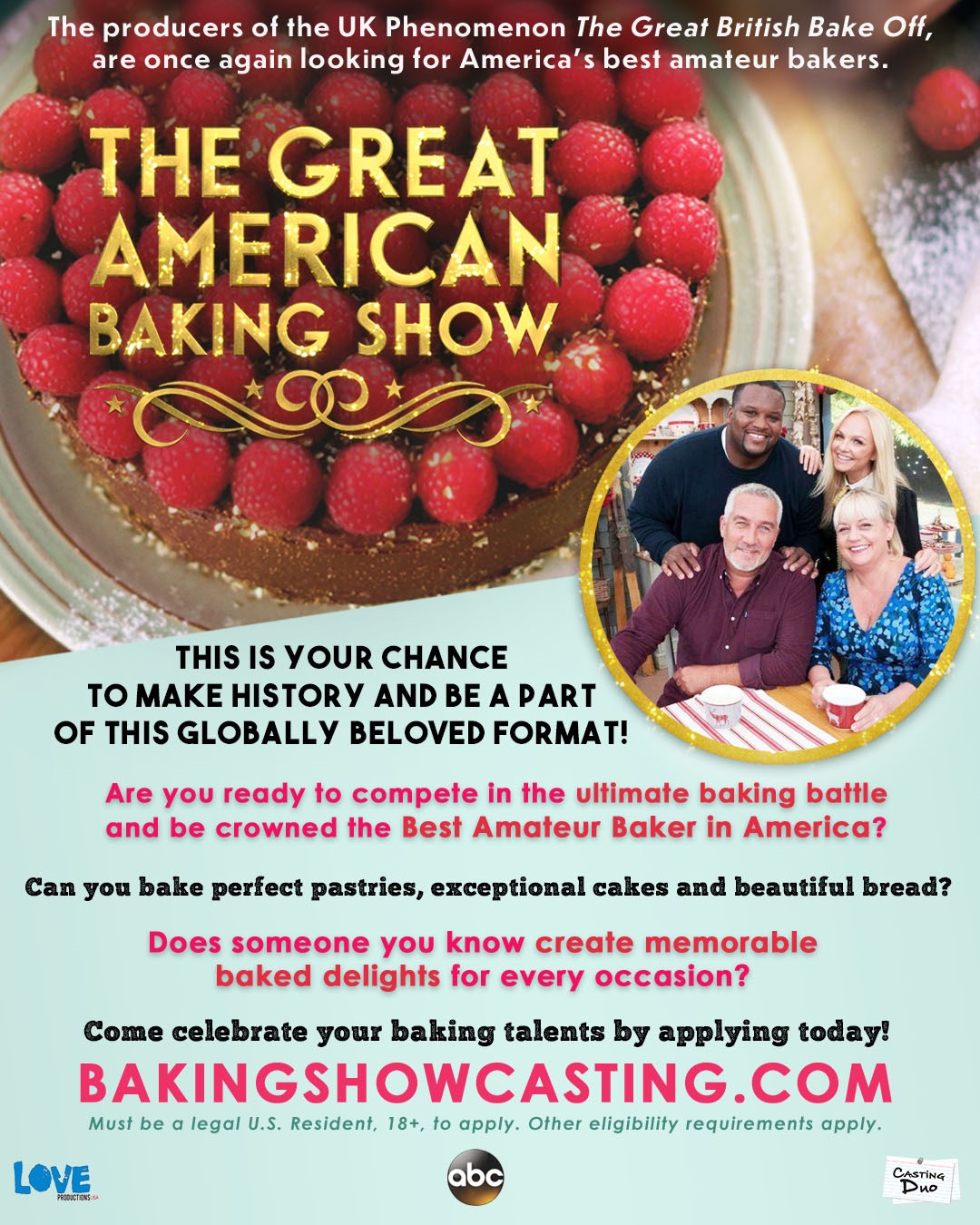 Must be a legal U.S. Resident, 18+, to apply. Other eligibility requirements apply.