Watch ABCd Originals Featuring Forever 31, Newborn Moms and Marvel's Agents of S.H.I.E.L.D.: Academy!
From the likes of Ty Burrell, Iliza Shlesinger and more exciting new talent, ABC presents its brand new ABCd Original Series! What can you expect from these digital shorts? Well, first of all, you can watch them FREE anytime by streaming episodes on ABC.com or the re-launched ABC app. Only have a minute or two to spare? You can catch the hilarious new series, Newborn Moms, which clocks in at just two minutes per episode. Getting the urge to cook something new and fun? Watch full episodes of Tastemade Get Cookin' featuring celebrity chefs such as Erwan Heussaff and Megan Mitchell. Whatever your mood, find your favorites and explore the full list of ABCd originals!
All My Gay Friends Are Getting Married | Boondoggle | Broken | Cornell Confidential | Tastemade Farm to Plate | Forever 31 | I Can Find $3000 In Your Home | A Little of Your Time with Quinn Marcus | Marvel Agents of S.H.I.E.L.D.: Academy | Newborn Moms | On the Record | Serious Music | She Talks | Tastemade Get Cookin' | This Isn't Working | What to Text Him Back
*Select ABCd content is for mature audiences only.
ALL MY GAY FRIENDS ARE GETTING MARRIED* (5 FREE EPISODES)
Sit down with Michelle Collins as she chats with married gay couples where they talk about their fabulous weddings with one of their good friends. Each couple shares the story of their amazing wedding and some of the incredible guests, locations and themes from their big day.
Loosely-based on Ty Burrell's real life, Ty plays a struggling actor who has finally made it big with a starring role in a hit series. Now he and his non-tourage of best friends, Mel, Joel and Johnny, get to enjoy the perks of being a TV star. It's time for these 40-something husbands and dads to cut loose… mostly on weekends and during reasonable hours.
Jen and Mike are best friends who end up alone together on New Year's Eve. Before they know it, they're married and realizing they may not be right for each other. Now they have to learn how to be exes, from sharing friends to dating other people, all while maybe still having some feelings for each other. As relationship statuses go, this one's complicated.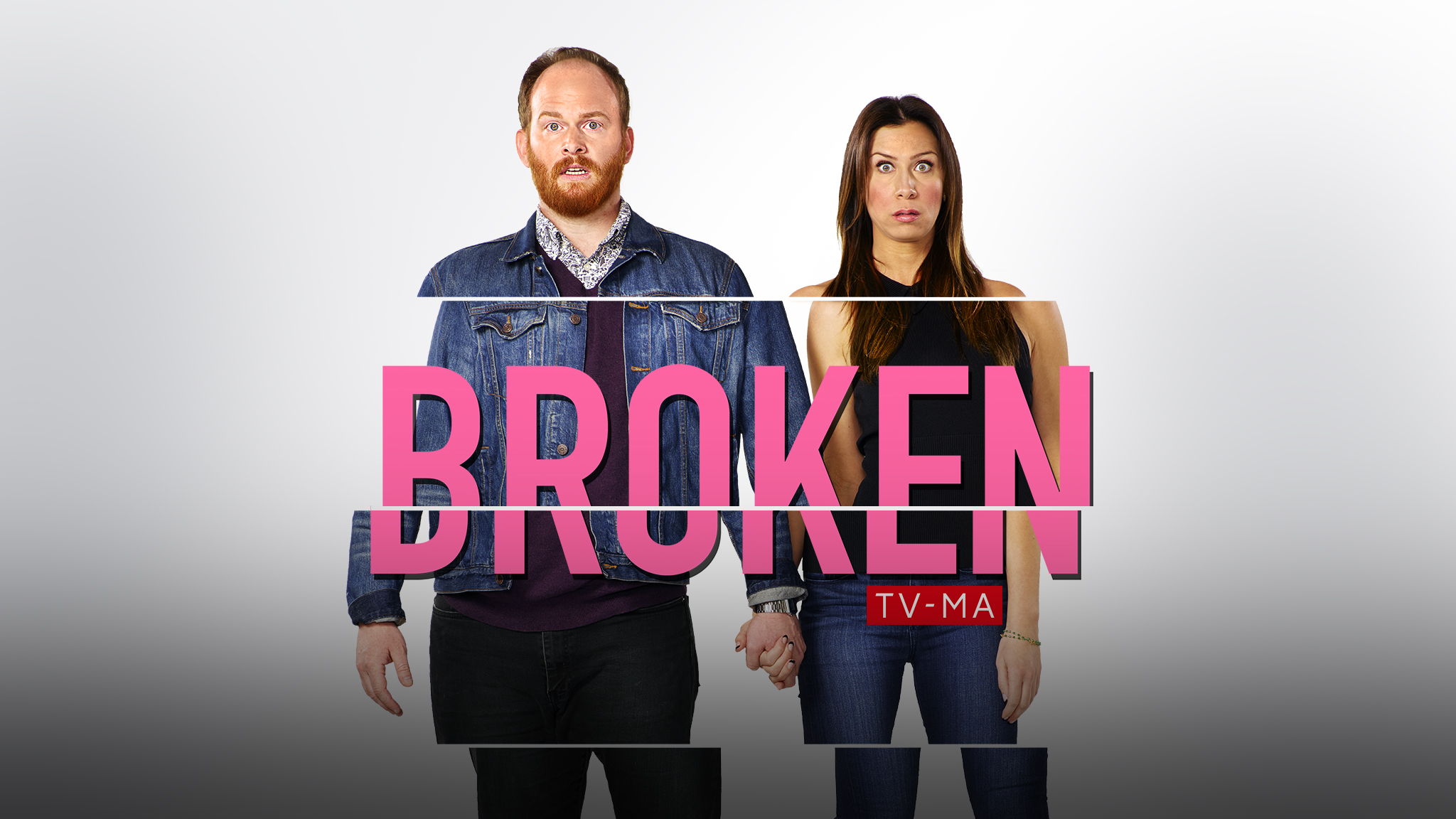 CORNELL CONFIDENTIAL (10 FREE EPISODES)
This digital original series serves as a companion to ABC's Secrets and Lies. Each week fans are able to take a deeper dive into the mystery of the current season. Did he or didn't he? Cornell Confidential will help you find the answer.
TASTEMADE FARM TO PLATE (8 FREE EPISODES)
Aussie chef Guy Turland explores the foraging phenomenon, trekking through land and sea to pick the freshest local ingredients from the most interesting places. Guided by people who truly understand the ingredients and prepared in the great outdoors, Turland discovers what it truly means to eat well and be happy. #FarmToPlate
FOR IMMATURE AUDIENCES – Comedienne Iliza Shlesinger and her friends struggle with the indignities of dead-end jobs, hangovers, dating, infidelity and all the rest of the absurdities of modern adulthood.
I CAN FIND $3000 IN YOUR HOME (4 FREE EPISODES)
There may be a fortune hiding in your closet, under your bed or in your garage. Resale millionaire Linda Lightman will show you how and where to find everyday household items that can bring in some cold, hard cash.
A LITTLE OF YOUR TIME WITH QUINN MARCUS* (10 FREE EPISODES)
Comedian Quinn Marcus stirs the pot of awkward in her unique, portable talk show, which features celebrity guests doing any activity of their choosing with our host. Nothing is off limits as Quinn sets out to create the perfect talk show.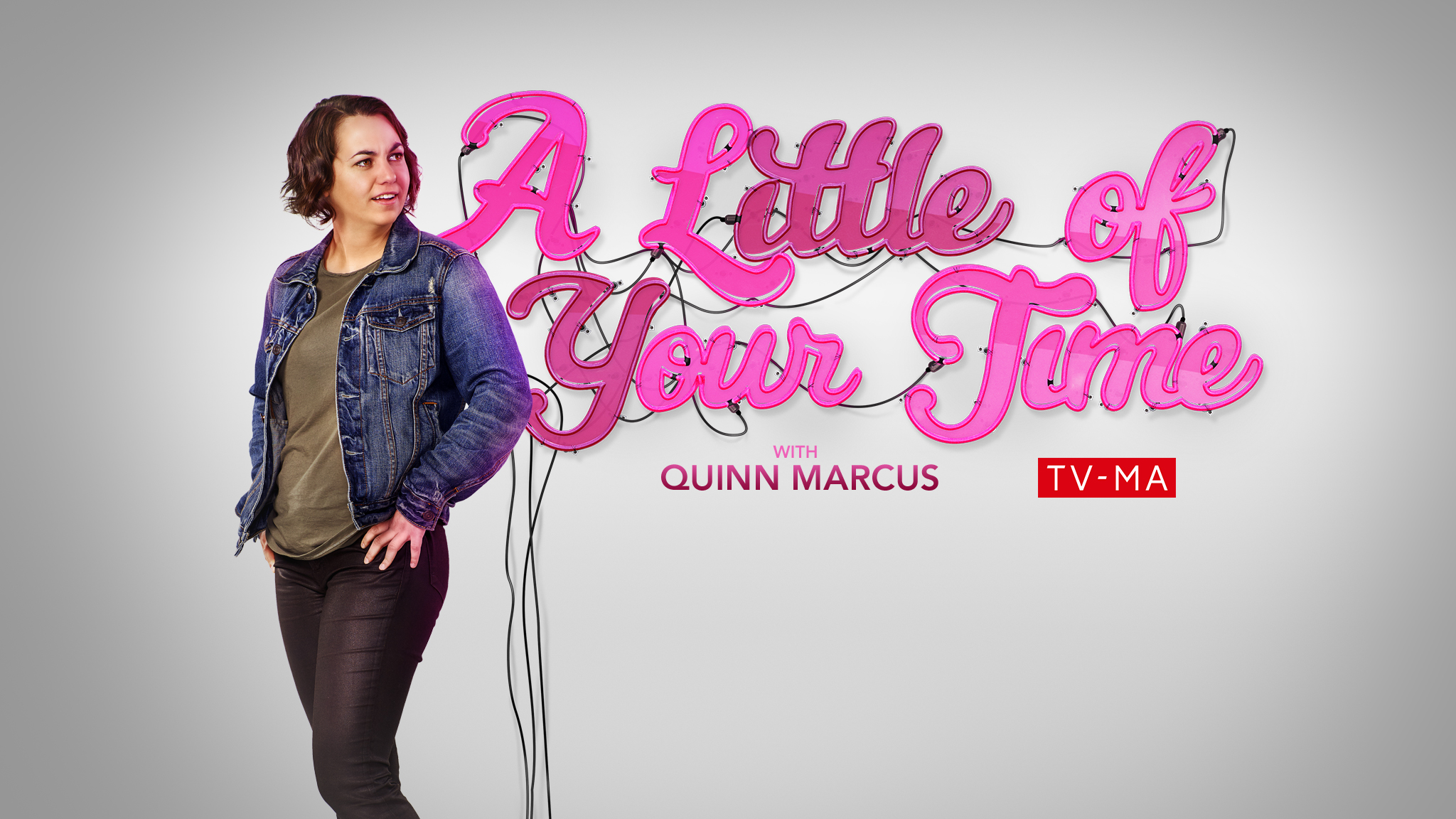 MARVEL'S AGENTS OF S.H.I.E.L.D.: ACADEMY (5 FREE EPISODES)
In the premiere episode, three diehard fans attend a casting session only to find they have actually just enrolled in the Marvel's Agents of S.H.I.E.L.D.: Academy. Do these new recruits have what it takes to become a S.H.I.E.L.D. agent? Watch this digital original to find out!
NEWBORN MOMS* (9 FREE EPISODES)
New moms and best friends, Rosie and Julia, come face-to-face with the reality of motherhood, struggling with sleepless nights, self-doubt and swollen boobs. As they reconcile the kind of mothers they planned to be with the less-than-perfect mothers they actually are, Rosie and Julia turn to each other for support.
ON THE RECORD (2 FREE EPISODES)
Hollywood Records recording artist Shawn Hook invites viewers on a ride through Los Angeles as he shares the unique journey that led him from obscurity to performing at the John Anson Ford Theater. In Episode 2, On the Record features Muslim R&B songbird Yuna. From being an aspiring law student in Malaysia to singing part time with local bands to now collaborating with R&B superstar Usher on her latest single "Crush," Yuna shares how she found her voice while balancing the Muslim traditions she holds sacred. #OnTheRecord
SERIOUS MUSIC* (6 FREE EPISODES)
Two broke comedians (Zach Reino and Jessica McKenna) go from rags to riches when a pop superstar / garbage boy (Tyler Perez as Micah Jax) mistakes their parody video for a really sick jam and hires them to be his new songwriters. It's not their dream job, but for the good of society, they're going to get in his dope AF car, take his money, and turn him from garbage boy into an actual human being. Ken Jeong and Jamie Denbo guest star as Micah Jax's terrifying record executive and eccentric mom-ager.
What does it take to find success? Be smart, work hard and – above all – be FEARLESS. Real-life women entrepreneurs Alli Webb, founder of DryBar; Wendi Levy and Kim Etheridge, co-founders of Mixed Chicks; Chelsea Shukov and Jamie Grobecker, co-founders of Sugar Paper; and Zhena Muzyka, founder of Zhena's Gypsy Tea, share the sacrifices and triumphs of striking out on their own. #SheTalks
TASTEMADE GET COOKIN' (23 FREE EPISODES)
Go into the kitchen with our renowned chefs to make some of the tastiest recipes using techniques and flavors from all corners of the earth! Don't miss out on these classic dishes with a twist that are as easy as 1-2-3. Fan favorites include: Fish and Chips Sliders, Lemongrass Shrimp Lollipops, Chicken and Waffles and homemade Ice Cream in a Bag!
THIS ISN'T WORKING* (5 FREE EPISODES)
Sarah Turner (Lisa Schwartz) is an aspiring actress with a negative bank account balance, taking on an endless stream of embarrassing part-time jobs to make ends meet. Along with her roommates (the uptight and straight-laced Nicole and the free-spirited hippie Jake), Sarah represents a new generation overwhelmed with the trials of adult life but underwhelmed with the idea of working a 9-to-5. Actress, comedian and YouTube star Lisa Schwartz, known online as Lisbug, co-produced and wrote the series with Sean Kearney. The series is also executive produced by Schwartz and Kearney, along with Maker Studios, and Chris Hanada and Tanner Kling of Retrofit. #ThisIsntWorkingShow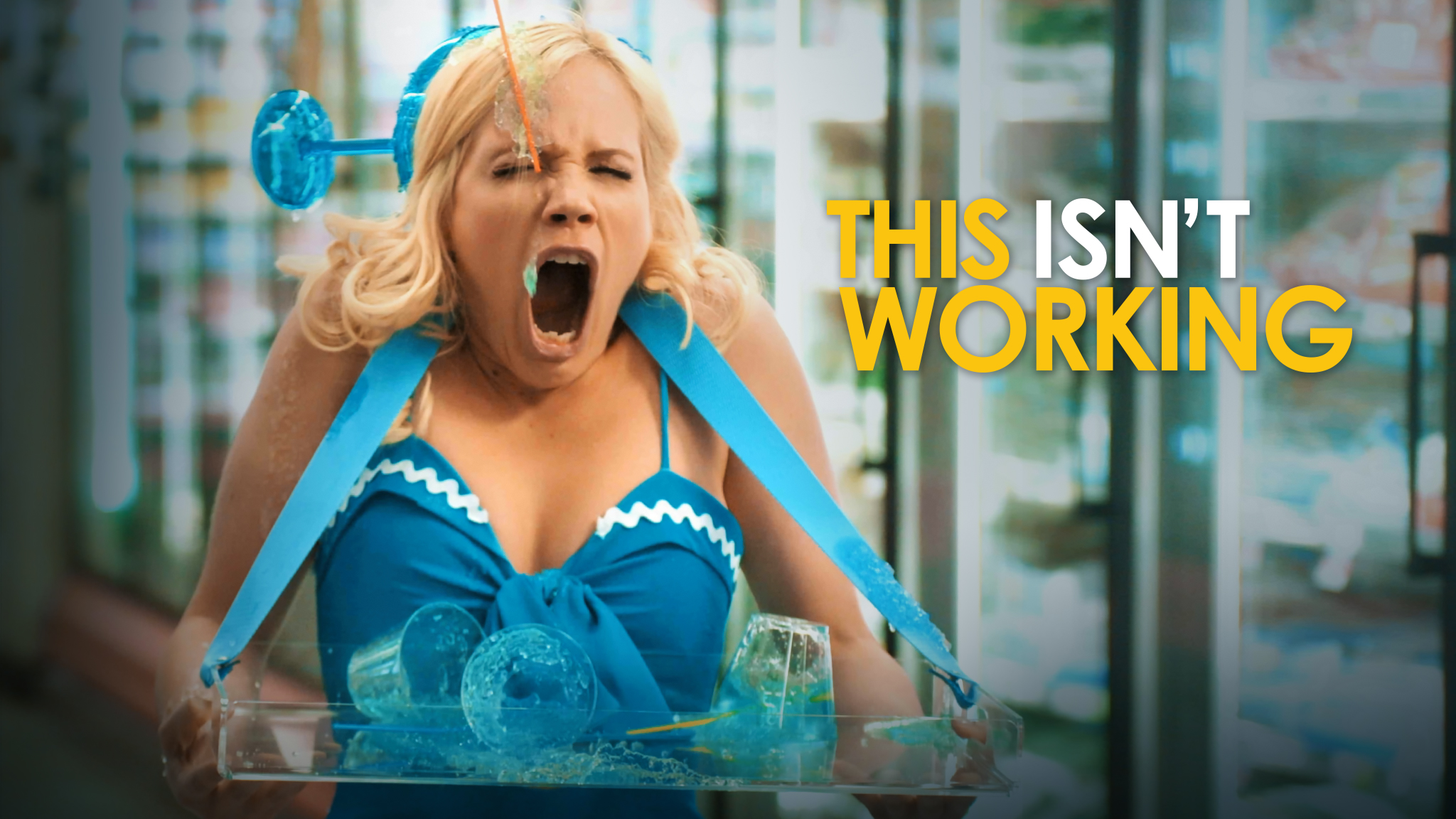 WHAT TO TEXT HIM BACK* (10 FREE EPISODES)
Relationship expert and New York Times best-selling author of "Get The Guy," Matthew Hussey breaks down dating in the digital age. From inappropriate sexts or just the simple, yet often confounding ones like, "hey," viewers will never be lost in "textlation" again. #WhatToTextHimBack