5 Reasons to Watch "Of Kings and Prophets" Series Premiere
"Of Kings and Prophets," an epic biblical saga, premieres TONIGHT at 10|9c on ABC. The show depicts faith, ambition and betrayal through the eyes of the battle-weary King Saul, the resentful prophet Samuel and the resourceful young shepherd David -- all on a collision course with destiny that will change the world. Check out the trailer below.
Here are five reasons to watch this exciting new drama starting tonight.
1. Ray Winstone Stars as King Saul
Ray Winstone, one of the U.K.'s most prolific actors whose careers spans 40 years, takes on the role of the King Saul.
Ray Winstone as King Saul
2. Strong Female Characters
They say behind every strong man is an even stronger woman. That is very true on "Of Kings and Prophets" as we'll soon learn Ahinoam (played by Simone Kessell) is a strong influence in King Saul's decision-making and the discovery of David.
Simone Kessell as Ahinoam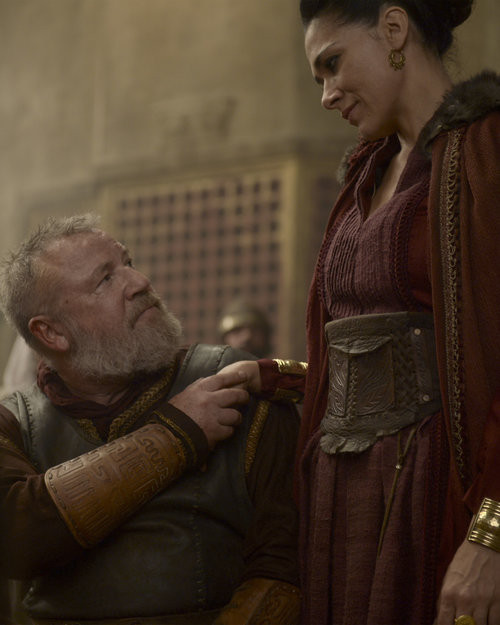 3. Olly Rix
Olly Rix plays the effervescent and resourceful David, a "humble servant." David is easy on the eyes and set up to be famous after killing a lion with only a sling. See for yourself in this preview for Episode 1, "Offerings of Blood."
SNEAK PEEK: David Kills a Lion With Only His Sling
4. Beautiful Talent, Locations and Costumes
"Of Kings and Prophets" has a beautiful cast, locations and costumes. All of which blend together to help immerse the audience in the world of King Saul and his family which includes the beautiful Michal (played by Maisie Richardson-Sellers) and Merav (Jeanine Mason).
King Saul's Daughters Merav and Michal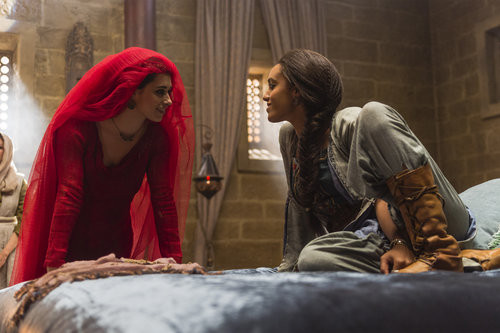 5. More to the Story
There is more to this sexy and gritty saga. Come back to abc.com to watch an uncensored version of the season premiere, Episode 1, "Offerings of Blood."

WATCH FULL EPISODE: Offerings of Blood >>
Watch the premiere episode of "Of King and Prophet's" here. Be sure to watch all new episodes TUESDAYS 10|9c.