'Controlling Britney Spears' Is Now Streaming on Hulu!
The New York Times Presents "Controlling Britney Spears" is here! The FX and Hulu documentary film "Controlling Britney Spears" contains bombshell allegations from whistleblowers who were among those in the inner circle. Directed by Samantha Stark and Produced by Liz Day, "Controlling Britney Spears" is a follow-up film to FX and Hulu's award-winning documentary film The New York Times Presents "Framing Britney Spears" (Available for Streaming on Hulu). "Framing Britney Spears" was nominated for two Emmy® awards and won the Television Critics Association Award for Outstanding Achievement in News and Information. Earlier this year, FX and Hulu's documentary feature film "Framing Britney Spears," part of The New York Times Presents series, catalyzed international attention on the singer's conservatorship battle. Now comes "Controlling Britney Spears," an explosive follow-up documentary by the same team, featuring new allegations from insiders with intimate knowledge of Britney's daily life inside the conservatorship.
WATCH THE NEW YORK TIMES PRESENTS "CONTROLLING BRITNEY SPEARS" HERE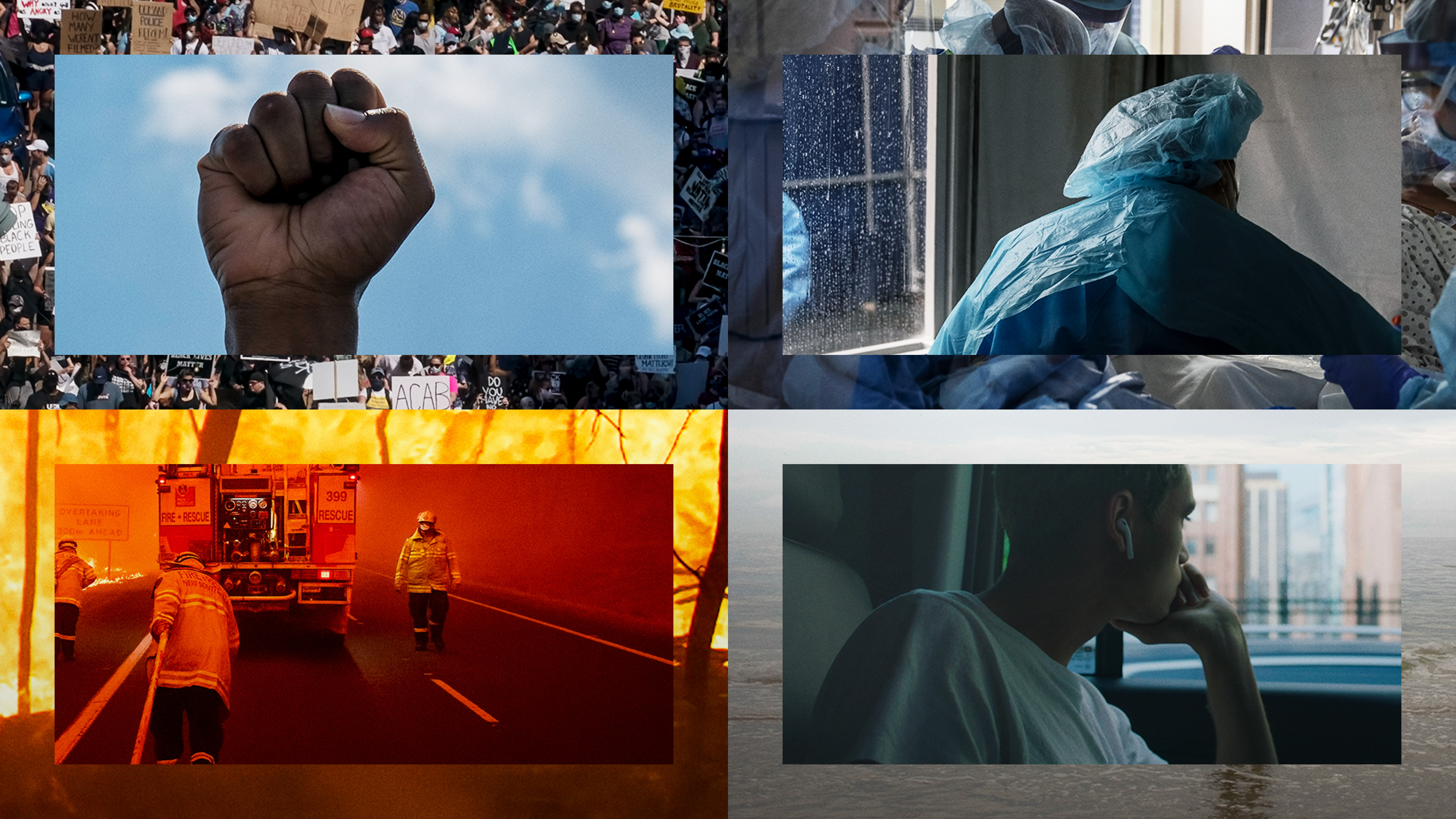 In a confidential report obtained by The Times, Ms. Spears told a court investigator in 2016 that her conservatorship had become "an oppressive and controlling tool against her." But how the conservatorship has controlled her life has never been revealed. Now, in this New York Times investigation, a portrait emerges of an intense surveillance apparatus that monitored every move she made. The film is directed by Samantha Stark, and Liz Day is supervising producer and reporter. It was produced in partnership by The New York Times and Left/Right, the same team behind "Framing Britney Spears." Once the insiders came forward, The Times and Left/Right felt compelled to bring this reporting to the public as soon as possible.
"When Britney spoke publicly about her conservatorship in detail for the first time during a court hearing in June, she said a reason she hadn't spoken up earlier is she didn't think people would believe her," Samantha Stark said. "She said she felt abused under the conservatorship and questioned whether the judge thought she was lying. Britney's speech motivated the people in this film to seek us out to share their stories -- at great risk to themselves -- because they felt compelled to back up what Britney was saying with evidence they had or moments they witnessed."
Liz Day added, "Britney's situation raises a lot of important questions about the conservatorship system at large and whether it is working properly. We felt that it was in the public interest to examine that."
RELATED: GET ALL THE DETAILS ABOUT "CONTROLLING BRITNEY SPEARS," AN EXPLOSIVE DOCUMENTARY ABOUT THE SINGER
The next court hearing in Ms. Spears's conservatorship case is scheduled for Wednesday, Sept. 29. The judge is expected to hear Ms. Spears's request to remove her father from the conservatorship as well as her father's petition to terminate the conservatorship.
The New York Times Presents is produced by The New York Times and Left/Right, a Red Arrow Studios company. Executive producers are Ken Druckerman, Banks Tarver, Mary Robertson, Jason Stallman, Sam Dolnick and Stephanie Preiss. Robertson also serves as the show runner of The New York Times Presents.
The New York Times Presents features a series of standalone documentary films powered by the unparalleled journalism and insight of journalists at The New York Times, bringing viewers close to the essential stories of our time.
"Framing Britney Spears" received Emmy® Award nominations for Outstanding Documentary or Nonfiction Special and Outstanding Picture Editing for a Nonfiction Program, as well as the TCA Award for Outstanding Achievement in News and Information. The New York Times Presents also won the NAACP Image Award for Outstanding News/Information (Series or Special) for "The Killing of Breonna Taylor."
The New York Times Presents hails from the same team responsible for the FX and Hulu docuseries The Weekly, which won four News & Documentary Emmy Awards, an Overseas Press Club award, and its reporting on how a predatory lending scheme had corrupted the taxi industry in New York and elsewhere was part of a body of work that was awarded the Pulitzer Prize.

With more than 1,700 journalists who have reported from over 160 countries since 2019, The Times publishes about 150 pieces of journalism each day, including exclusive reporting on topics ranging from politics to culture to climate to sports to business. The New York Times Presents will continue to tell those stories in a visual and unforgettable way.
About FX
FX is home to acclaimed and award-winning television available on the FX on Hulu streaming hub, the FX, FXX and FXM cable networks, and the video on-demand service FXNOW. FX on Hulu offers next day access to FX and FXX current series, FX's library of legacy series, and exclusive original programming, including Devs, Mrs. America, A Teacher, American Horror Stories, Reservation Dogs, Y: The Last Man and the upcoming The Old Man, Fleishman is in Trouble, Class of '09 and Under the Banner of Heaven. FX additionally features the drama series Mayans M.C., Pose, Snowfall and Taboo; the limited series American Horror Story, American Crime Story, Fargo, FEUD, Black Narcissus and the upcoming Pistol and Shōgun; the comedies Archer, Atlanta, Better Things, Breeders, DAVE, It's Always Sunny in Philadelphia, What We Do in the Shadows and the upcoming Little Demon; the half-hour series Mr Inbetween, The Choe Show and The Premise; the weekly short-form comedy programming showcase Cake; and a growing slate of docuseries and documentary features, including The New York Times Presents, The Most Dangerous Animal of All, AKA Jane Roe, A Wilderness of Error, Hip Hop Uncovered; Hysterical, PRIDE and the upcoming Welcome to Wrexham. FX is the former home of The Shield, Nip/Tuck, Rescue Me, Damages, Sons of Anarchy, Justified and The Americans. FX's library of acquired box-office hit movies is unmatched by any ad-supported television network, with FXM featuring classic films, contemporary hits, award-winning features and short-form original programming. FXX is also the cable home to The Simpsons, the longest-running comedy in TV history. FX has received 445 Emmy® Award nominations and won 80 Emmys, as well as earned the most Emmy® Award nominations of any ad-supported cable brand for 10 consecutive years.
About Hulu
Hulu is the leading premium streaming service offering live and on-demand TV and movies, with and without commercials, both in and outside the home. As part of Disney's Media and Entertainment Distribution segment, Hulu is the only service that gives viewers instant access to current shows from every major U.S. broadcast network; libraries of hit TV series and films; and acclaimed Hulu Originals like Emmy® and Golden Globe Award-winning series The Handmaid's Tale and The Act; Golden Globe Award-winning, Emmy® Award nominated and Peabody-winning series Ramy; and Emmy® Award nominated series Pen15 alongside hit series Little Fires Everywhere from Reese Witherspoon and Kerry Washington, Normal People, The Great, Hillary, Solar Opposites and Oscar® and Emmy® nominated documentary film MINDING THE GAP, Golden Globe-Award winning and Oscar® nominated THE UNITED STATES VS. BILLIE HOLIDAY, and critically acclaimed Hulu Original films PALM SPRINGS, RUN and HAPPIEST SEASON. The service also streams live news, entertainment and sports from 21st Century Fox, The Walt Disney Company, NBCUniversal, CBS Corporation, The CW, Turner Networks, A+E Networks and Discovery Networks – available all in one place.