7 Things You Need to Know About Priyanka Chopra and "Quantico"

Quantico executive producer Mark Gordon, star Priyanka Chopra, and writer/executive producer Josh Safran attend the TCAs in Los Angeles on August 4th, 2015.
Did you miss an episode? You can watch full episodes of Quantico on our episode page!
Actress Priyanka Chopra and executive producers Josh Safran and Mark Gordon gathered to talk about their upcoming show Quantico at the Television Critics' Association press tour in Los Angeles. Quantico follows a diverse group of recruits who have just arrived at the FBI Quantico Base for training. They are the best, the brightest, and the most vetted, so it seems impossible that one of them is suspected of masterminding the biggest attack on New York City since 9/11. The hotly-anticipated show premieres SUNDAY, SEPT 27 10|9c on ABC. While you're going to have to wait a little longer to see the show, here are the top seven things you need to know about Quantico:
RELATED: Priyanka Chopra on Jimmy Kimmel | Meet the Quantico Cast
1. Quantico is an ensemble piece, but the story centers on Priyanka Chopra's character
The show features a group of amazing actors, including Jake McLaughlin (Ryan), Aunjanue Ellis (Miranda), Yasmine Al Massri (Nimah), Johanna Braddy (Shelby), Tate Ellington (Simon), and Graham Rogers (Caleb), but Priyanka Chopra's character Alex Parrish is at the center of the story.

2. Quantico is Priyanka Chopra's American television debut
Bollywood actress Priyanka Chopra is already a huge star internationally, but Quantico is her first show in the United States.

3. The cast spent time with real FBI agents
Priyanka reports that she spent several days training with real FBI agents to research the role and learn to correctly portray an agent. The show also uses an FBI consultant to ensure authenticity.

4. Quantico's writers were inspired by ABC's hit show Lost
The writers were influenced by the structure of Lost. Quantico's first season is told in two time periods: present day and the near future, right after the terrorist attack in New York City.

5. The terrorist's identity WILL be revealed by the end of Season 1...

6. ...But, the writers haven't completely nailed down who it is yet.
The writers do have someone in mind, but they're open to change, and they definitely aren't ready to share. Even Priyanka doesn't know: "They tell me nothing!" she says.
An FBI Recruit Is a Terrorist?!|The FBI needs Alex?s help to root out the terrorist.|Right before the explosion, the FBI received 2 tips: 1) one of their own is responsible for the bombing and 2) the party responsible was compromised long before they ever came to Quantico. Initially the FBI wants Alex's help, after all she was the closest agent to the site when the bomb went off and she has been working alongside all of these people for the last six months. Later, the tone of the conversation takes a dramatic turn after evidence points directly to Alex's guilt. Watch this scene from the Quantico Pilot & Series Premiere, "Run," and don't miss Quantico ABC SUNDAYS 10|9c.
7. Watch out for red herrings!
Writer and executive producer Josh Safran warns, "There are tons of misleads in every episode."
RELATED: Quantico Series Premiere Date Announced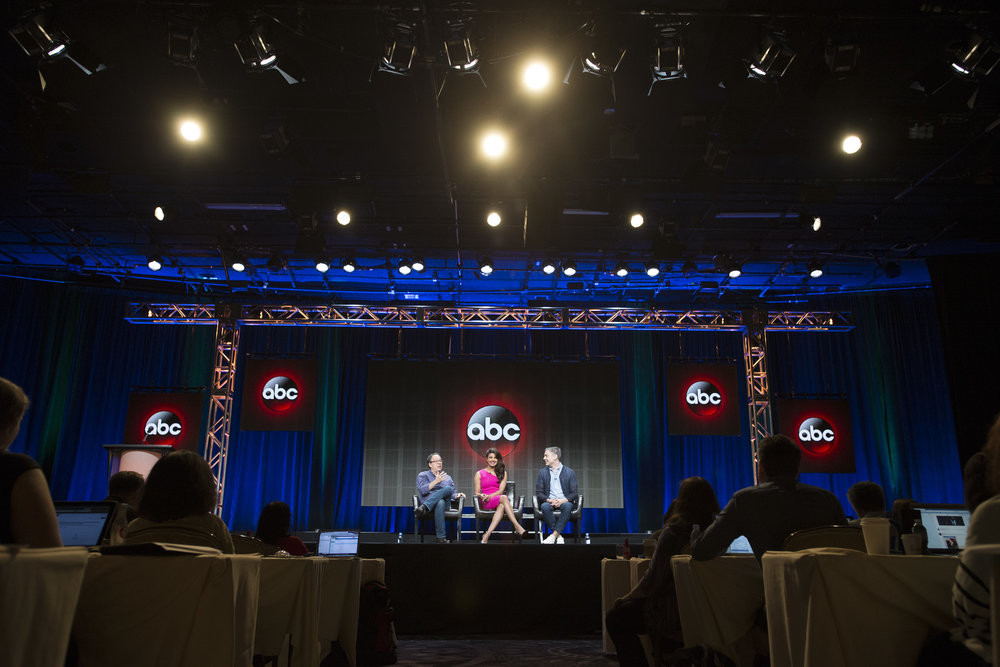 (L-R) Executive producer Mark Gordon, actress Priyanka Chopra, who plays FBI recruit Alex Parrish, and writer/executive producer Josh Safran speak about ABC's new show Quantico at the Television Critics Association's summer press tour on on August 4th, 2015.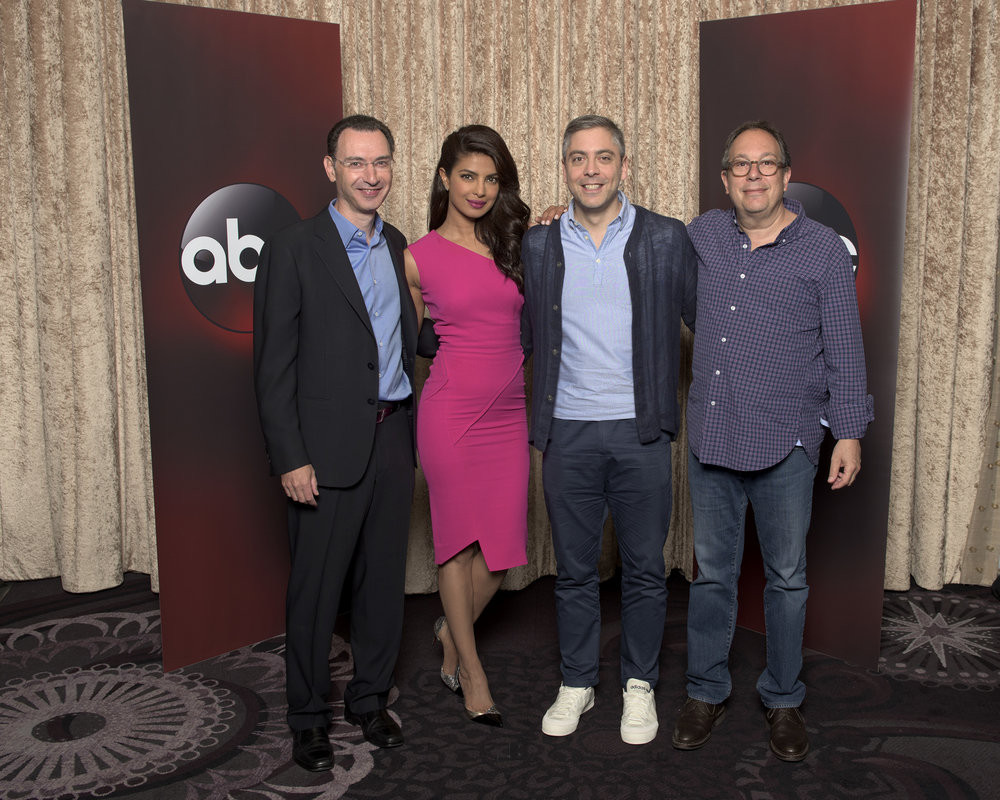 (L-R) ABC Entertainment President Paul Lee, actress Priyanka Chopra, writer/executive producer Josh Safran, and executive producer Mark Gordon attend the
Television Critics Association's summer press tour on on August 4th, 2015.
ABC's new series Quantico stars Priyanka Chopra as Alex, Jake McLaughlin as Ryan, Aunjanue Ellis as Miranda, Yasmine Al Massri as Nimah, Johanna Braddy as Shelby, Tate Ellington as Simon and Graham Rogers as Caleb. Quantico was written by Josh Safran. Executive producers are Josh Safran, Mark Gordon and Nick Pepper. Quantico is produced by ABC Studios.