Scandal Sneak Peek Episode 7: Olivia Lies to Fitz About Papa Pope
Sneak Previews: Even the Devil Deserves a Second Chance
Watch the two Scandal sneak peek videos giving you a glimpse of the shocking events going down in this week's episode! Then head over to Scandal Pops to catch up on the most memorable moments that popped so far this season.
Watch Scandal Sneak Peek: Olivia Keeps the Truth from Fitz
Watch Scandal Sneak Peek: Abby Wants to Know How Olivia Did It
In Scandal Season 5 episode 7 "Even the Devil Deserves a Second Chance," which originally airs November 5, 2015, while Fitz is focused on winning back the American people, he makes a shocking discovery. Meanwhile, OPA takes on a new client, but Olivia seems preoccupied keeping her own secrets, and Elizabeth North sets her sights on a new agenda. See photos straight from the episode below!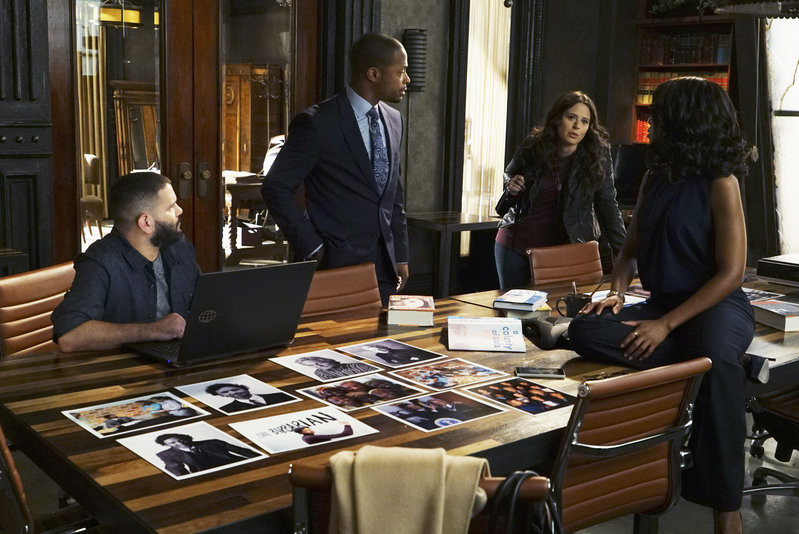 The gladiators are back to work this week with an all-new case involving a feminist hero.Edit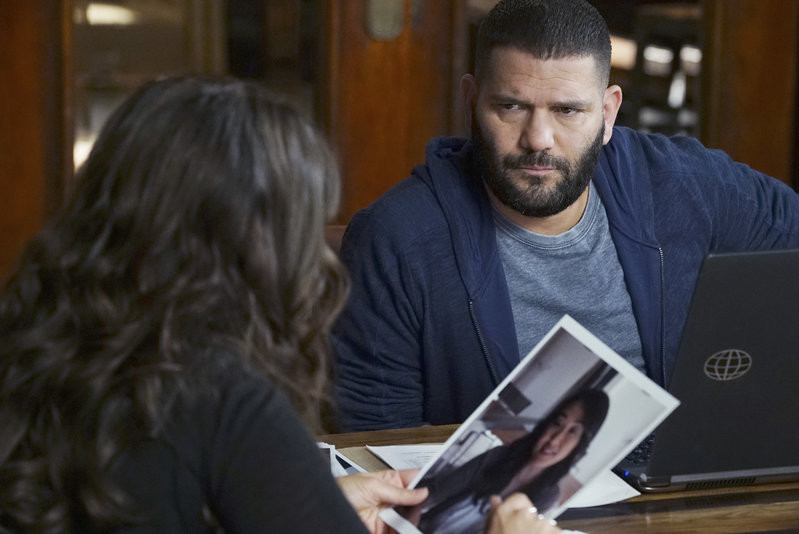 Huck looks intently at Quinn as they figure out how to handle their newest case.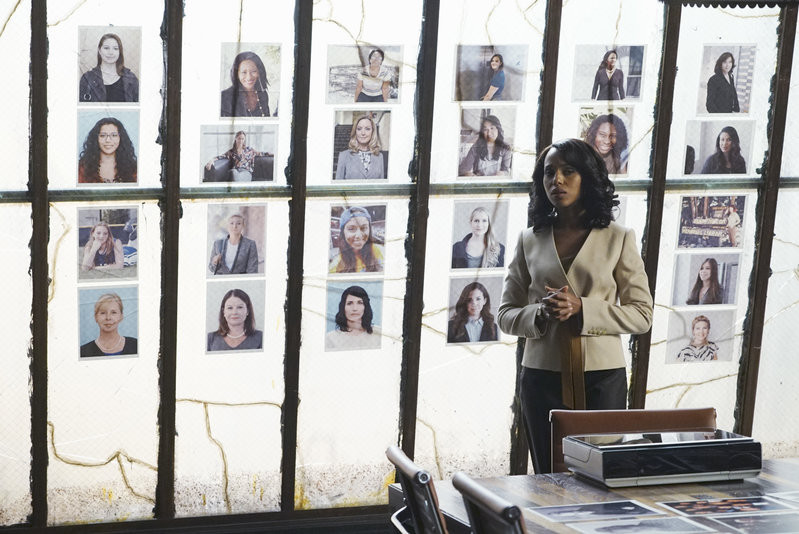 Photos plastered on the wall, Olivia is back in her element.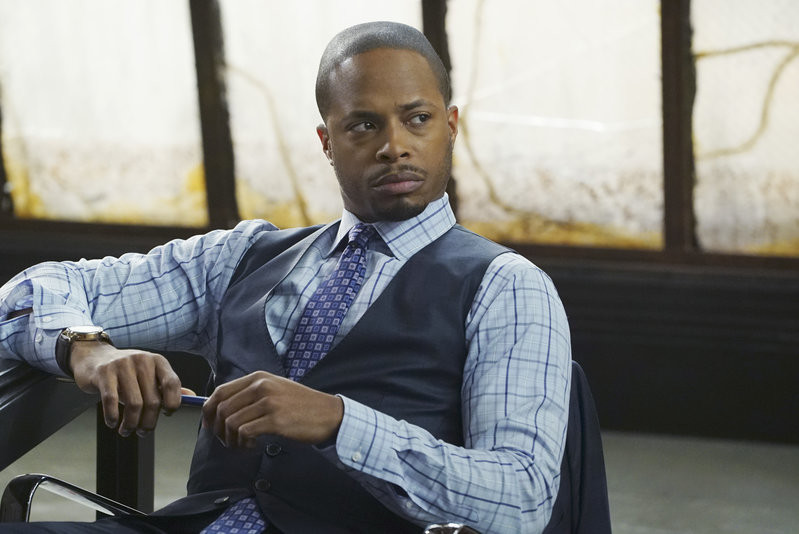 The newest member of the team, Marcus holds his own as a gladiator with his own way of handling things.
Need a recap of Season 5 Episode 6? Watch our new weekly video series Scandal Pops!
Scandal Pops: Watch the Season 5 Episode 6 Recap|The hottest moments from the "Get Out of Jail, Free" episode of Scandal!|Watch this recap of Scandal Season 5 Episode 6 to see the hottest moments that popped this week in D.C. With Sally announcing it's impeachment week to an impromptu marriage proposal, you may need a refresher to remember all the bombs dropped in this week's Scandal! You also can't forget the surprise visitors that find an unlikely ally in Mellie. Check back next Thursday for more jaw-dropping, gut-wrenching, can't-miss moments from Scandal. All-new episodes of Scandal air THURSDAYS 9|8c on ABC.
Catch up on all of Season 5 right here and tune in to all-new episodes of Scandal THURSDAYS 9|8c..
MORE SCANDAL
7 Unforgettable Olivia Pope Quotes
Scandal Pops: Watch the New Scandal Video Recap Series
6 Ways to Make the Perfect Olivia Pope Halloween Costume
Scandal: 11 Most Heartbreaking Olivia and Fitz Moments Ever
Watch Scandal Full Episodes Online for Free
OMG Scandal Moments from Season 5