Watch the Speechless Series Premiere For Free
ABC's new family comedy Speechless made its television debut with the Series Premiere episode "P-I-PILOT" which aired WEDNESDAY SEPT 21 8:30|7:30c on ABC. You can watch the pilot episode right now, without logging in! Speechless tells the story of the DiMeo family, is led by Maya DiMeo (Minnie Driver, the star of titles such as About A Boy, The Riches, and Good Will Hunting), a mom on a mission who will do anything for her family. Actor John Ross Bowie (The Big Bang Theory) plays the role of Maya's husband Jimmy DiMeo. The couple has three kids: Ray (Mason Cook), Dylan (Kyla Kennedy), and JJ (Micah Fowler), the eldest, who has cerebral palsy. As Maya fights the world's injustices, both real and imagined, the DiMeos work to make a new home for themselves, and search for just the right person to give JJ his "voice."
Watch this scene from the Spee​chless Series Premiere episode: JJ Finds His "Voice"
Speechless cast (L-R) John Ross Bowie, Minnie Driver, Micah Fowler, and Kyla Kennedy on set.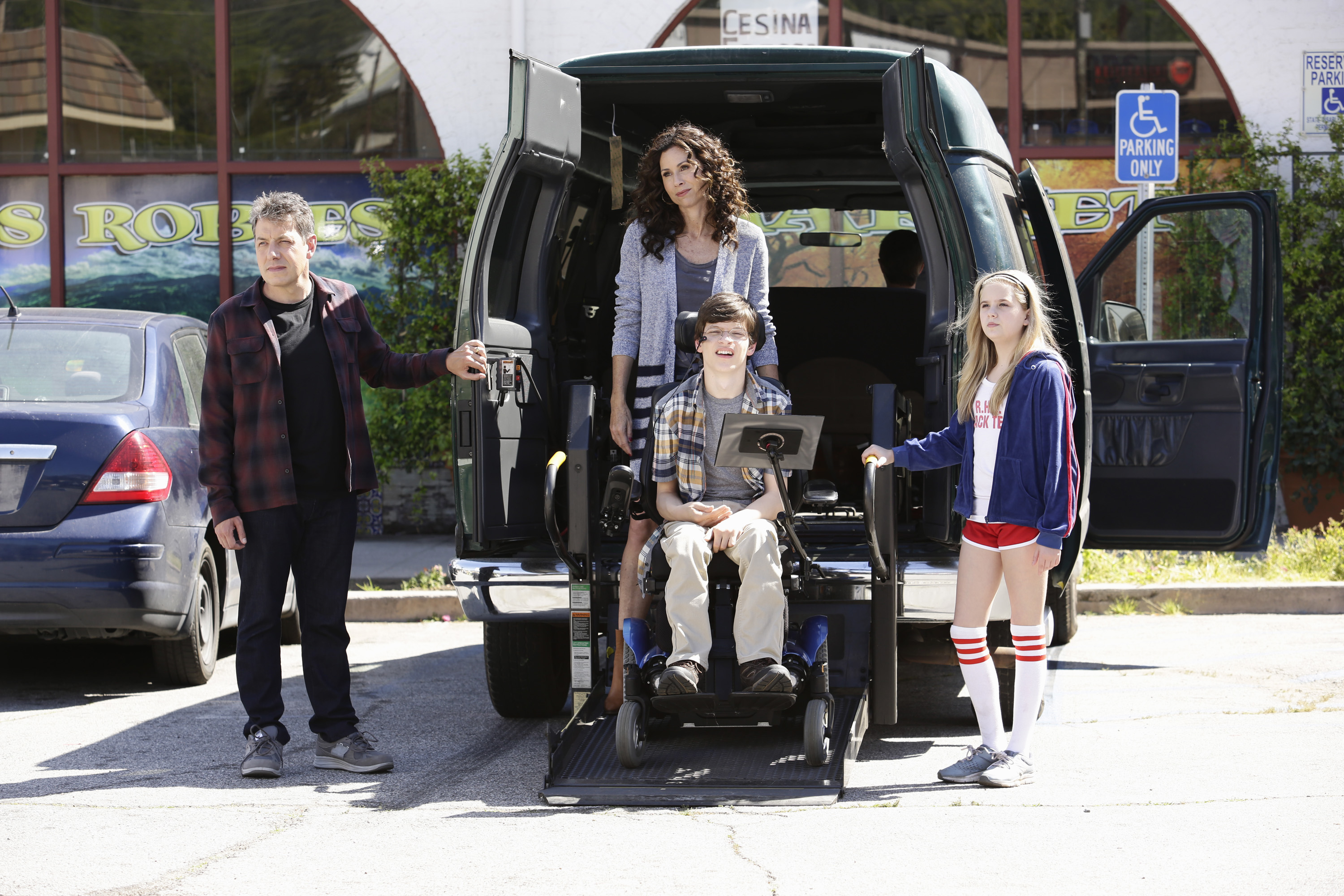 Speechless stars Minnie Driver as Maya DiMeo, John Ross Bowie as Jimmy DiMeo, Mason Cook as Ray DiMeo, Micah Fowler as JJ DiMeo, Kyla Kennedy as Dylan DiMeo and Cedric Yarbrough as Kenneth.
Can't get enough of the show? Watch the Official Trailer, and don't miss Speechless WEDNESDAYS 8:30|7:30c this Fall on ABC!