Meet the 30 New Bachelorettes Vying for Chris Soules
New Bachelor Chris Soules is one step closer to finding the woman of his dreams.
ABC has annouced the 30 new bachelorettes that will be fighting to land Prince Farming on Season 19 of The Bachelor, which -- have we mentioned? -- has its SEASON PREMIERE MONDAY JANUARY 5 8|7c.
RELATED: Get a Preview of Season 19 of The Bachelor »
So without further ado, here's the full list of ladies -- all 30 of them -- who will be vying to capture Chris's heart over the course of the season. Scroll through the list below, and click on the links to go to their bio page to learn more, like their thoughts on romance, what kind of animal they'd be if they could choose -- you know, all the normal stuff.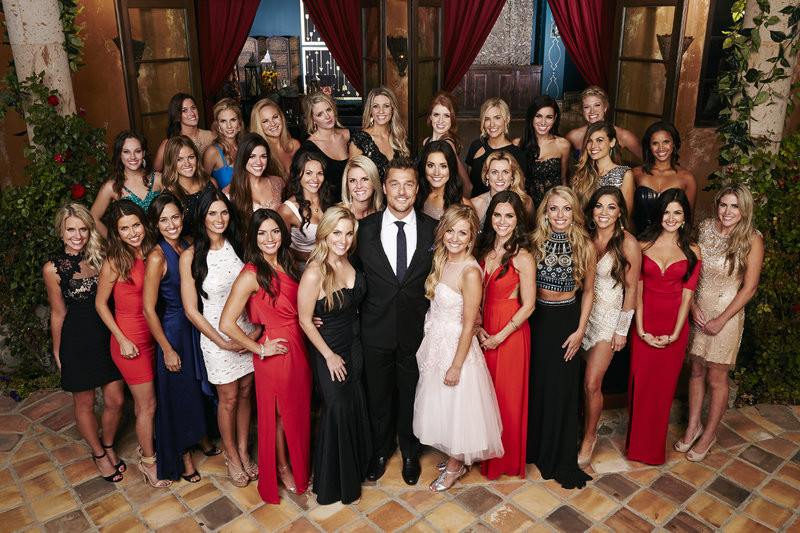 Which one of these lucky ladies will land The Bachelor? Or will Chris even find his match here? Take a look and decide for yourself.
Alissa, 24, flight attendant, Hamilton, NJ
Amanda, 24, ballet teacher, Lake in the Hills, IL
Amber, 29, bartender, Chicago, IL
Ashley I., 26, nanny, Wayne, NJ
Ashley S., 24, hair stylist, Brooklyn, NY
Becca, 25, chiropractic assistant, San Diego, CA
Bo, 25, plus-size model, Carpinteria, CA
Britt, 27, waitress, Hollywood, CA
Brittany, 26, WWE diva-in-training, Orlando, FL
Carly, 29, cruise ship singer, Arlington, TX
Jade, 28, cosmetics developer, Los Angeles, CA
Jillian, 25, news producer, Washington, D.C.
Jordan, 24, student, Windsor, CO
Juelia, 30, esthetician, Portland, OR
Kaitlyn, 29, dance instructor, Vancouver, BC
Kara, 25, high school soccer coach, Brownsville, KY
Kelsey, 28, guidance counselor, Austin, TX
Kimberly, 28, yoga instructor, Long Island, NY
Mackenzie, 21, dental assistant, Maple Valley, WA
Megan, 23, makeup artist, Nashville, TN
Michelle, 25, wedding cake decorator, Provo, UT
Nicole, 31, real estate agent, Scottsdale, AZ
Nikki, 26, former NFL cheerleader, New York City, NY
Reegan, 28, donated tissue specialist, Manhattan Beach, CA
Samantha, 27, fashion designer, Los Angeles, CA
Tandra, 30, executive assistant, Sandy UT
Tara, 26, sport fishing enthusiast, Ft. Lauderdale, FL
Tracy, 29, fourth grade teacher, Wellington, FL
Trina, 33, special education teacher, San Clemente, CA