Snapchat and ABC Team Up for New Show 'Watch Party: The Bachelor'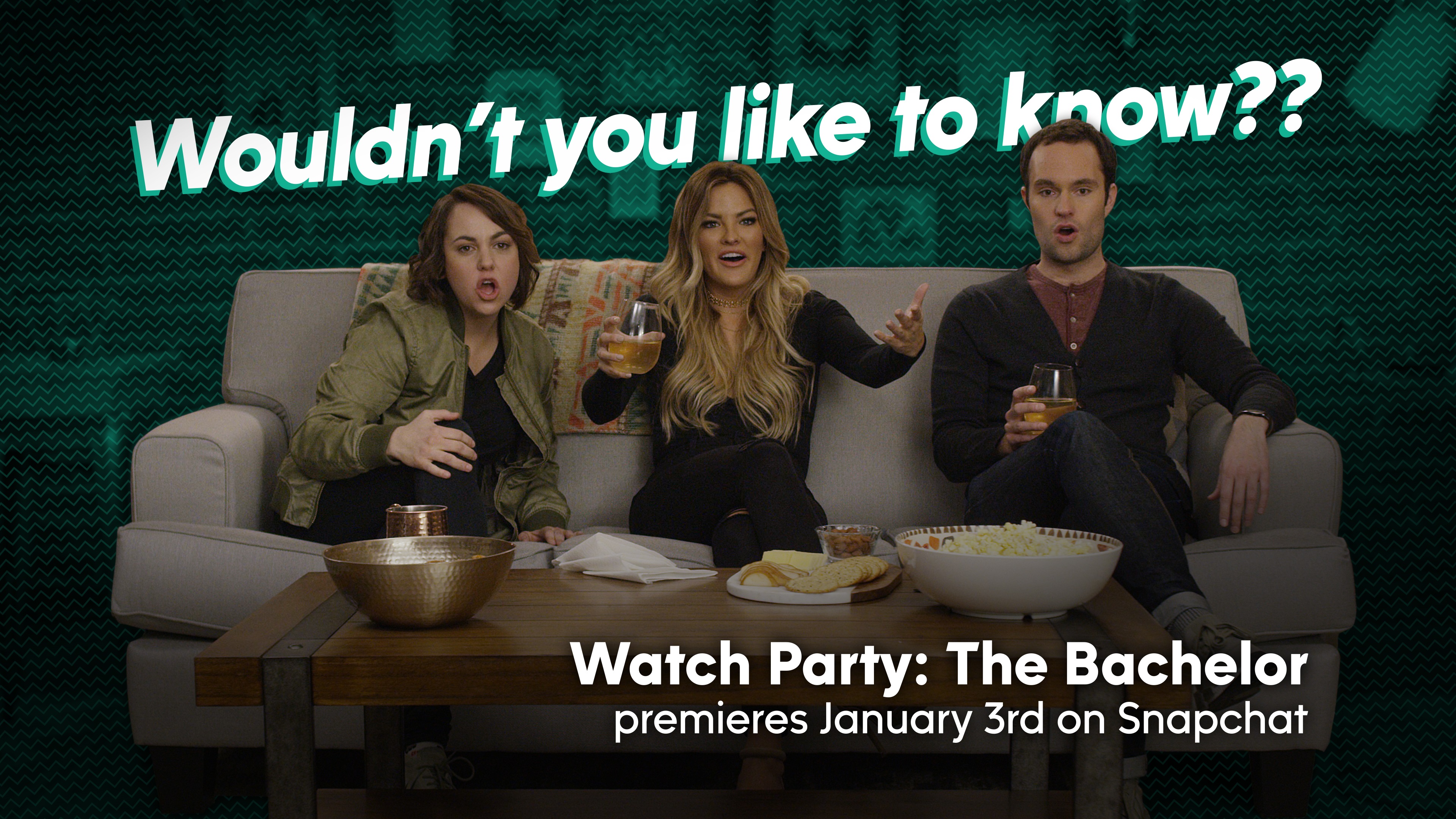 Can't get enough of Nick Viall and The Bachelor 2017? You are in luck! ABC and Snapchat have teamed up to bring fans a new show. Watch Party: The Bachelor will complement the series by showing celebrities, comedians, super fans and infamous Bachelors and Bachelorettes getting together each week to watch, in the words of Chris Harrison, "the most dramatic season of The Bachelor ever."
RELATED: WATCH THE BACHELOR SEASON 21 PREMIERE
Just like you and your friends, this rotating cast of Bachelor enthusiasts will meet for every episode and together on one couch experience the roller coaster of emotions that is an episode of the hit show. Intercut with clips from each week's episode, the Snapchat audience will watch along with the cast as they hang out, eat snacks, crack jokes and hilariously react to the crazy/wild/romantic storylines that are sure to unfold this season on Nick's journey to find love. Consisting of 10 original episodes and one Live Story, Watch Party: The Bachelor will be available the Tuesday morning after each episode of The Bachelor and live for 24 hours on Snapchat.
Watch Party: The Bachelor premieres Tuesday, January 3 on Snapchat and don't forget to catch all new episodes of The Bachelor Season 21 MONDAYS 8|7c on ABC. Take a look at what's to come on Season 21 below.