MAX Performs "Butterflies" on "The Bachelorette"
MAX's music is fueled by authenticity. From his unfiltered, heart-on-sleeve lyrics to his handcrafted visuals, the breakout pop star invites you to be part of his world, sharing the highs, lows, and every confounding emotion in-between. "Butterflies," the singer/songwriter's irresistible Warner Records debut, underlines this staggering transparency. MAX wrote the deeply emotional ballad about renewing his wedding vows, making it a sequel of sorts to "Lights Down Low," a triple-platinum smash that famously doubled as a marriage proposal.
WATCH: MAX performs "Butterflies" on "The Bachelorette" Summer 2021
"You could give me chills on a summer day, we're laying still but you make my heart race,"MAX croons over a gently strummed guitar on his new romantic anthem. "I won't stop getting butterflies, I get 'em every time I look into your eyes." Wide-eyed and sincere, it's the kind of love song that smitten couples will slow dance to for years to come. "Essentially, it's about falling deeper and deeper in love with my wife," MAX explains. It's a love story that recently began a new chapter with the arrival of a baby girl.
"I test songs on my daughter now," the new dad beams proudly. "I sing to her. She loves 'Butterflies,' it makes her smile. If I play her a mix and she doesn't like it, I know it isn't good!" MAX's unflinching candor encourages the listener to let their guard down. The result is not so much a fanbase as a community. "I want people to feel accepted and be themselves when they come to a show," the New York native emphasizes. "It's amazing to be a vehicle for that."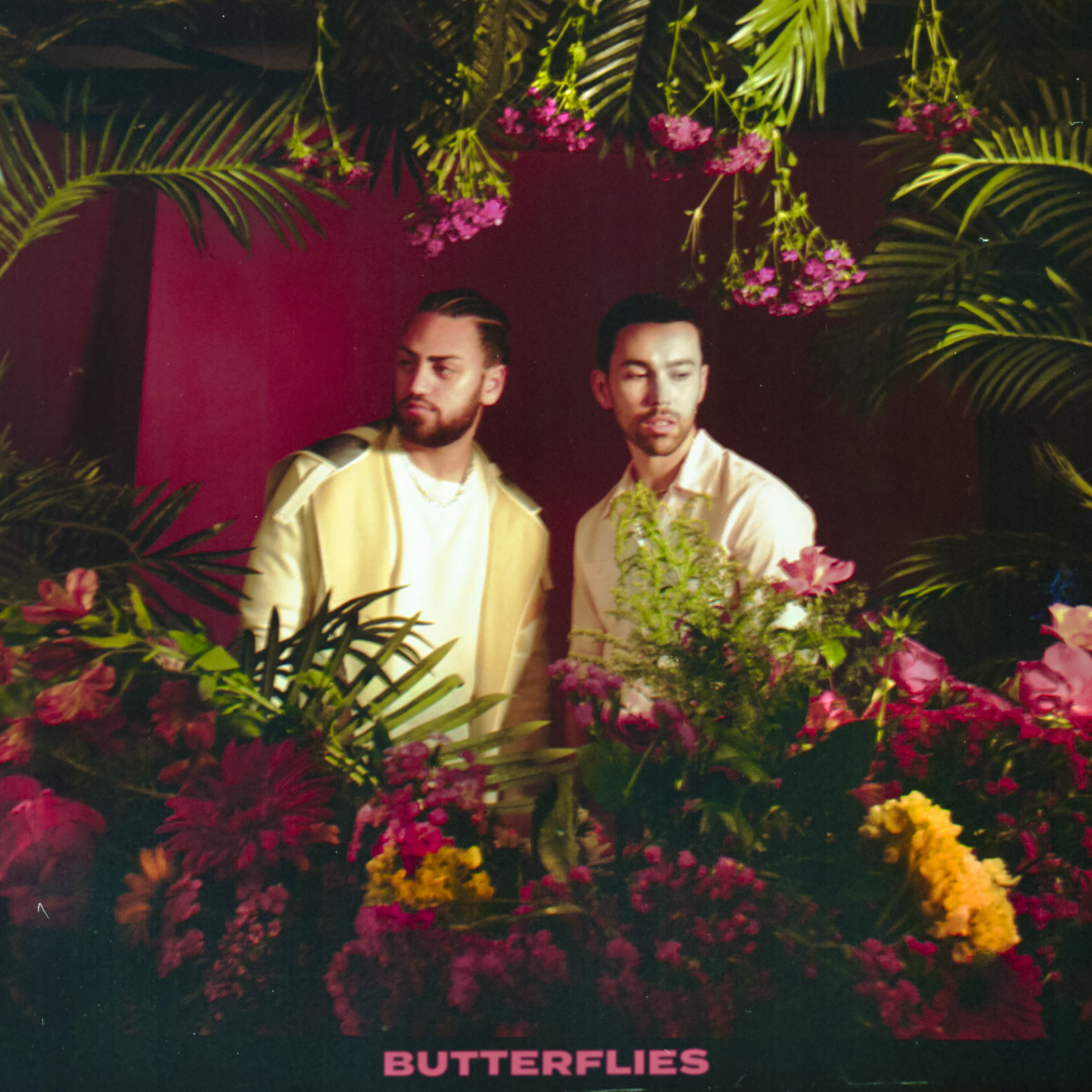 MAX, who has been labeled a "young pop god" by GQ and dubbed a "top pop star to watch" by Billboard, came to notoriety In 2016 with his hit song "Lights Down Low". The track shot to #1 at Hot AC radio and went platinum in a number of countries. Since then, the pop visionary has amassed more than 1.5 billion streams, released a number of other multi platinum songs, and collaborated with everyone from Suga of BTS to Chromeo to Quinn XCII.
Moving forward, MAX intends to be even bolder while simultaneously incorporating the simplicity of his debut single. "I want to dive deeper on both ends — with raw, honest songs like 'Butterflies' and the more experimental fare of Colour Vision," he says of his forthcoming album. "Having that dichotomy is the goal." MAX will also continue his collaborative approach, teaming up with Ali Gatie on "Butterflies." "We both really love love," the pop star enthuses. There's another reason he's excited. All-male duets, particularly on a ballad, are rare. But MAX's message is inclusion and he's all about expanding hearts and minds. Now, with Warner Records at his back, MAX will have the best of both worlds, propelling his authentic vision further than ever before.
Watch "The Bachelorette" MONDAY 8|7c on ABC.