The Chew Celebrates National Waffle Day
Everyone likes to pretend that pancakes are they're favorite brunch food, but in secret we all crave waffles. Whether it's a Belgian waffle for breakfast or decadent chocolate waffle dessert, The Chew crew has you covered with these ultra tasty waffle recipes to celebrate National Waffle Day!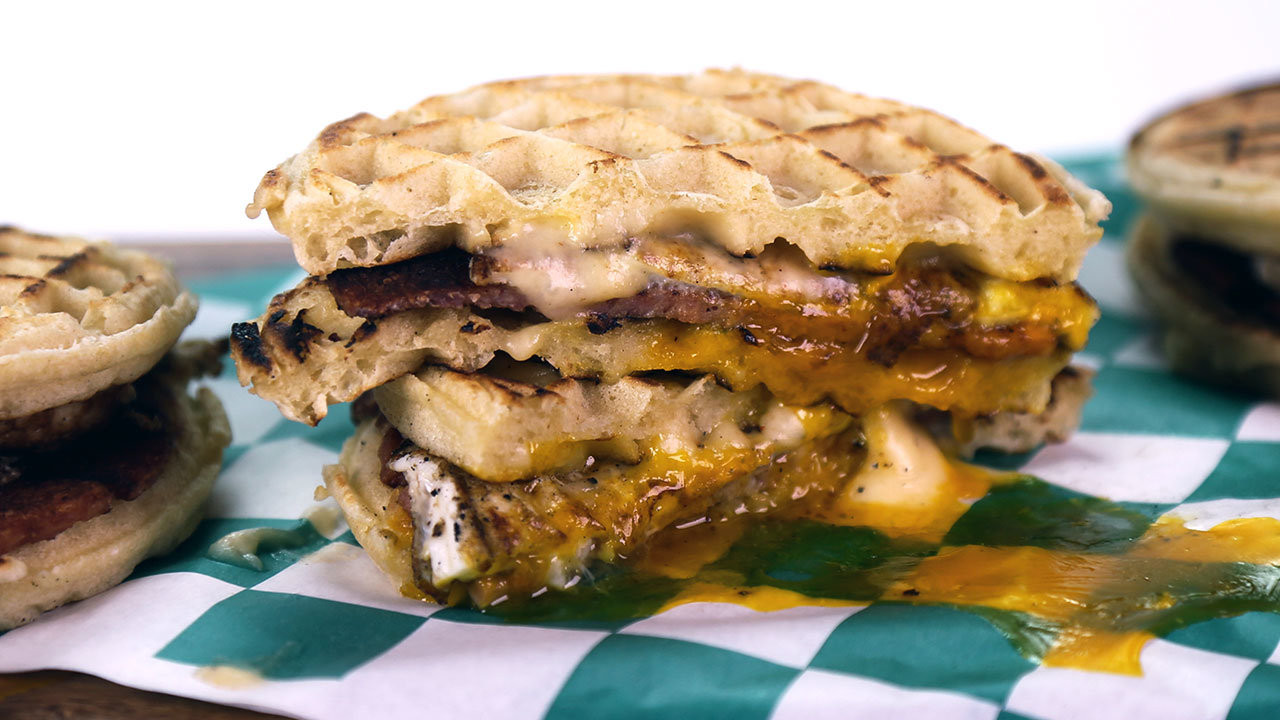 Mario's Ham Egg & Cheese Waffle Sandwich
Waffle up your sandwich bread for a meal you and your kids won't soon forget!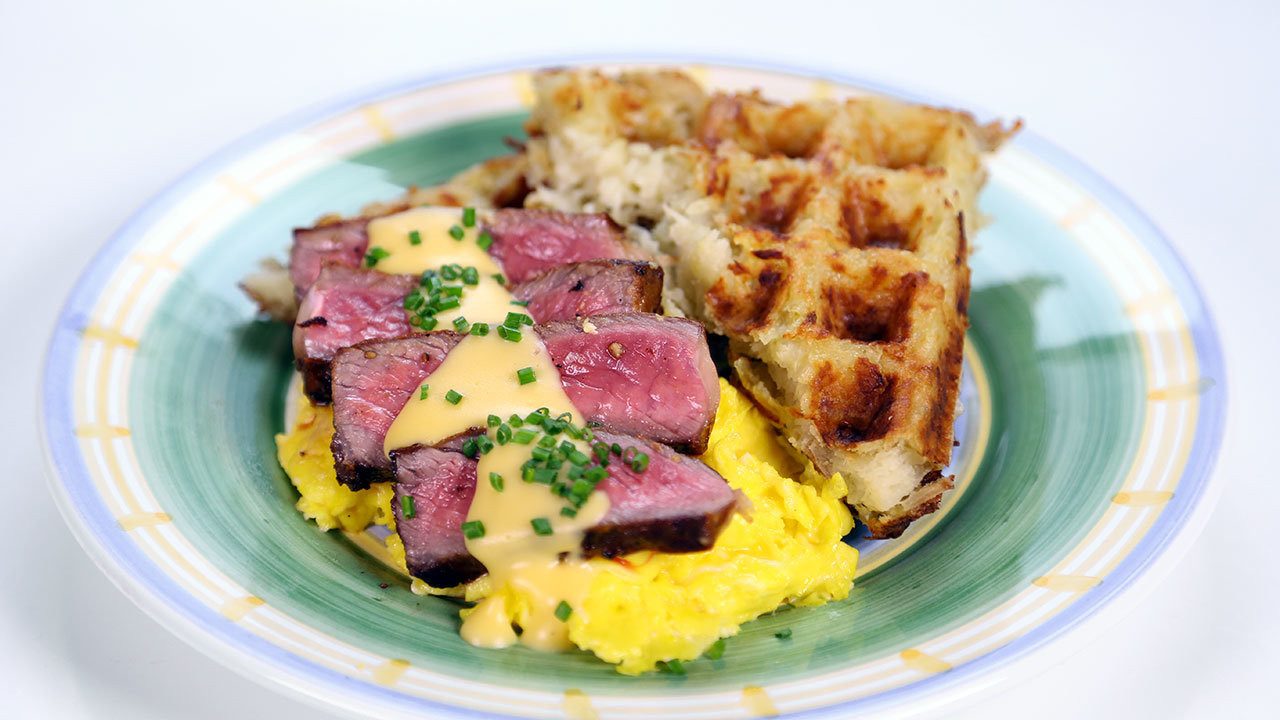 Clinton's Steak and Eggs with Hash Brown Waffles
All of your favorite breakfast dishes come together in this waffle meets sandwich delight. Think: hash browns, waffles, steak, and eggs.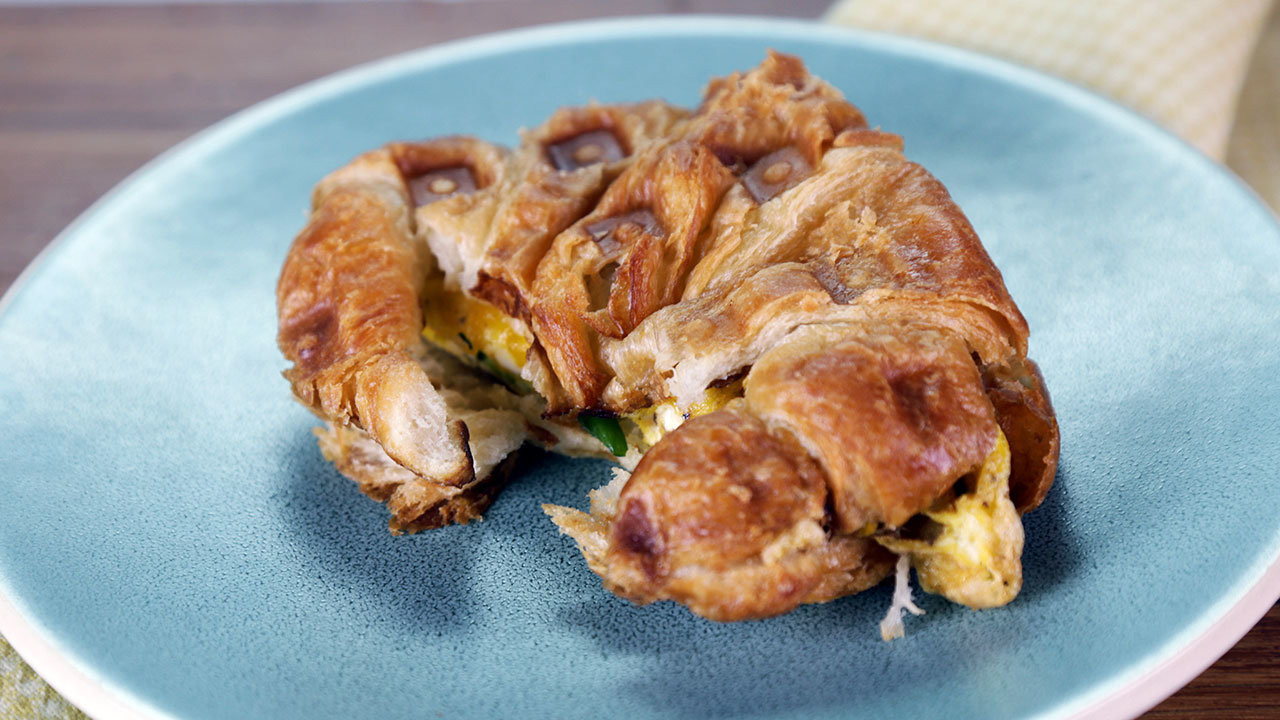 Daphne's Waffle Iron Croissant Sandwich
Use your waffle iron in an unconventional way to make a crispy egg sandwich that'll be the perfect filling breakfast!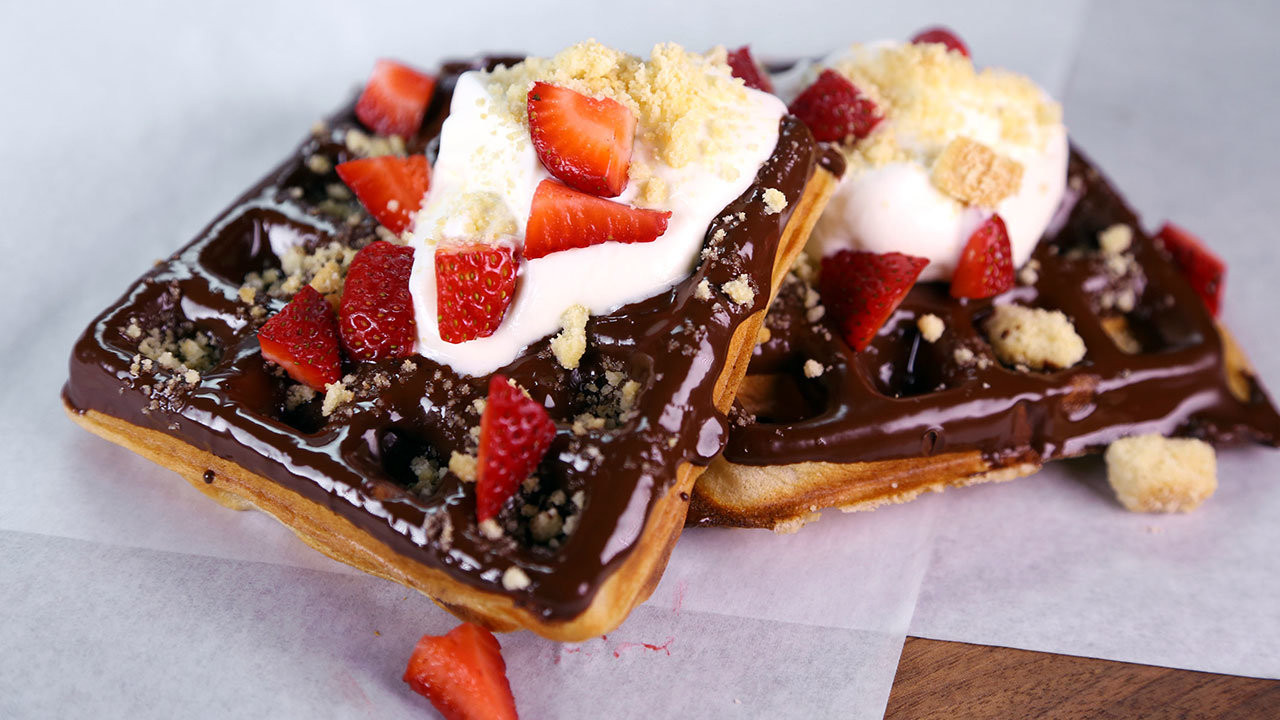 Carla's Waffles and Things
Dress your waffles like an ice cream sundae -- think, melted chocolate, cookie crumbs, and plenty of whipped cream.
Carla's Banana Waffle Sandwich
Sandwiches enter the dessert realm in this waffle sandwich with brown butter bananas and salted caramel sauce.