Celebrate International Bacon Day with 7 Bacon Recipes
International Bacon Day: The Chew's Top 5 Recipes|There?s no wrong way to eat bacon. Check out these fantastic Bacon Dishes!|There?s no wrong way to eat bacon. Check out these fantastic Bacon Dishes! | http://abc.tv/bacon-day
Pork lovers unite, September 6th is International Bacon Day! Today is the day to enjoy everyone's favorite salty food in all its forms (there's almost too many bacon recipes to choose from). Have it in a sandwich, in a pie, heck you can even eat it on its own. There's no wrong way to eat bacon. The Chew has decided to celebrate by providing you with all the most amazing bacon recipes they have to offer…and no, they are all not from Michael Symon (only most of them). Don't feel guilty, make one of these for your family tonight!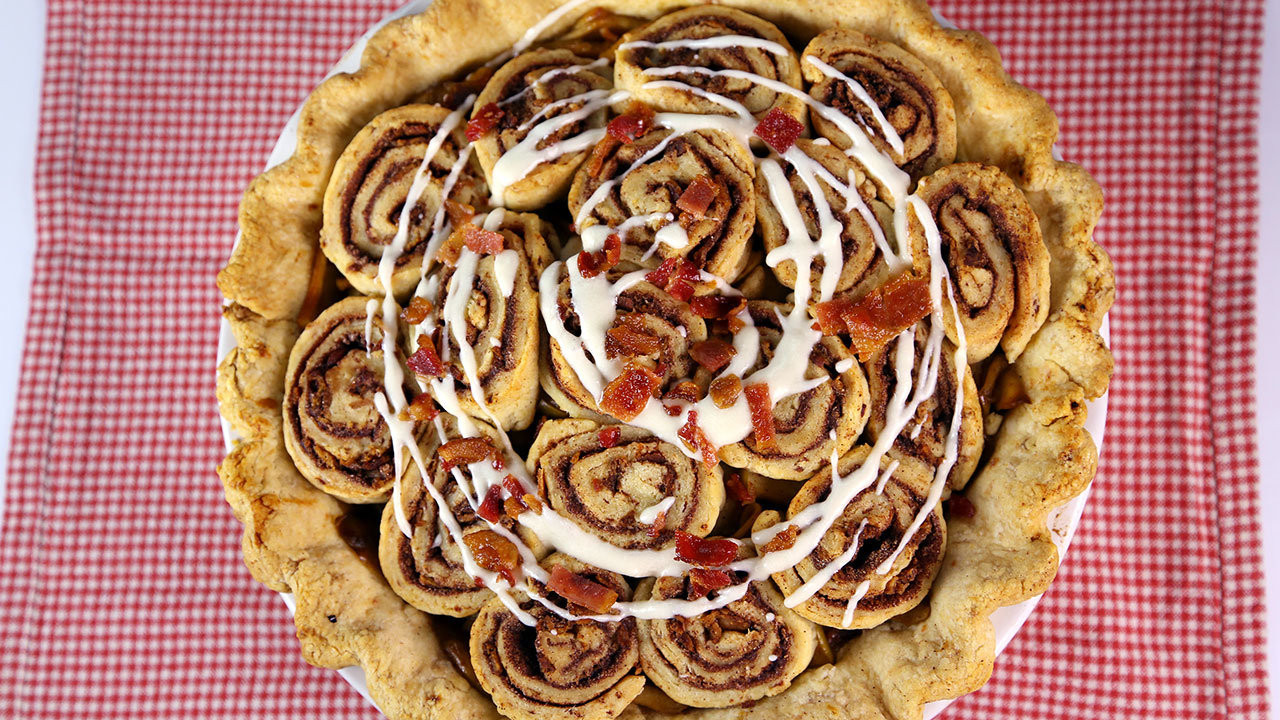 607 Cinna bacon Pie|bacon day||1280|720|0
Carla Hall's Cinna-Bacon Pie
We know what you're thinking, a bacon dessert. Don't just judge before you taste. In our opinion, this sweet n' salty dessert is the dictionary definition of deliciousness.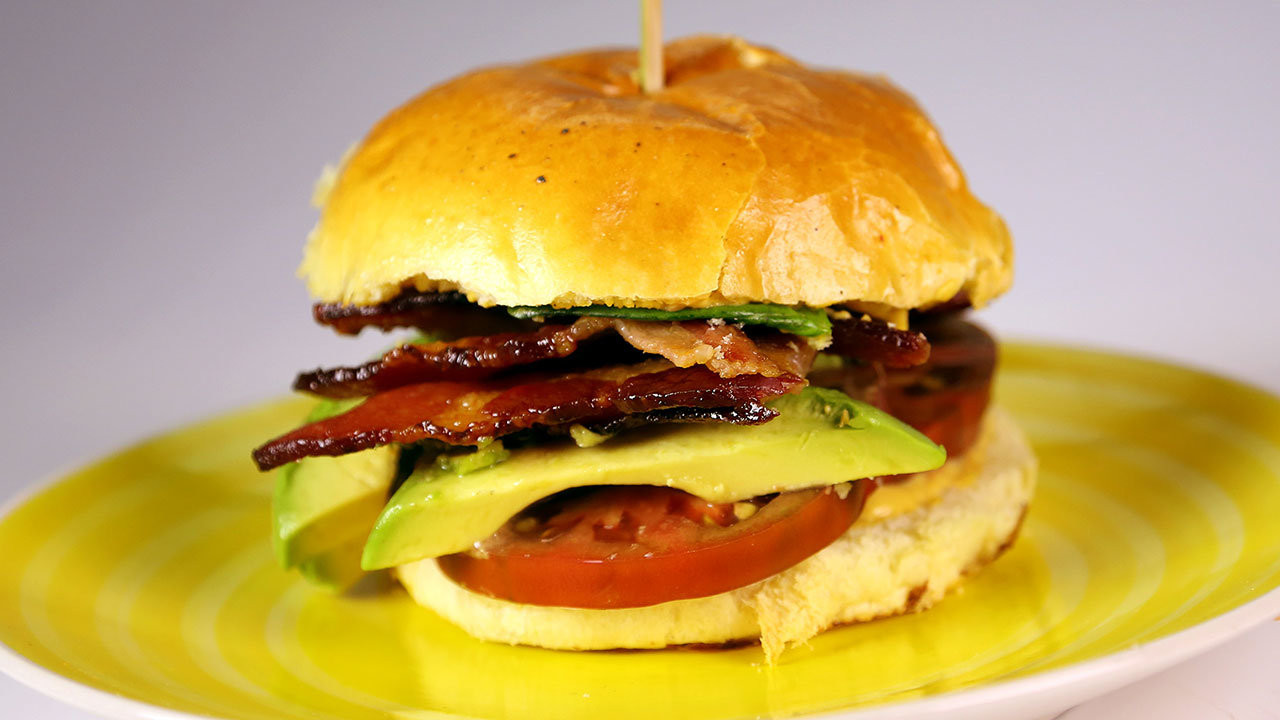 607 Ultimate BLT|bacon day||1280|720|0
Michael Symon's Ultimate BLT
Sure, you can go down to your local deli and get a BLT, but why would you do that when you can make a sandwich that's 10x as tasty at home in half the time it takes to walk down there!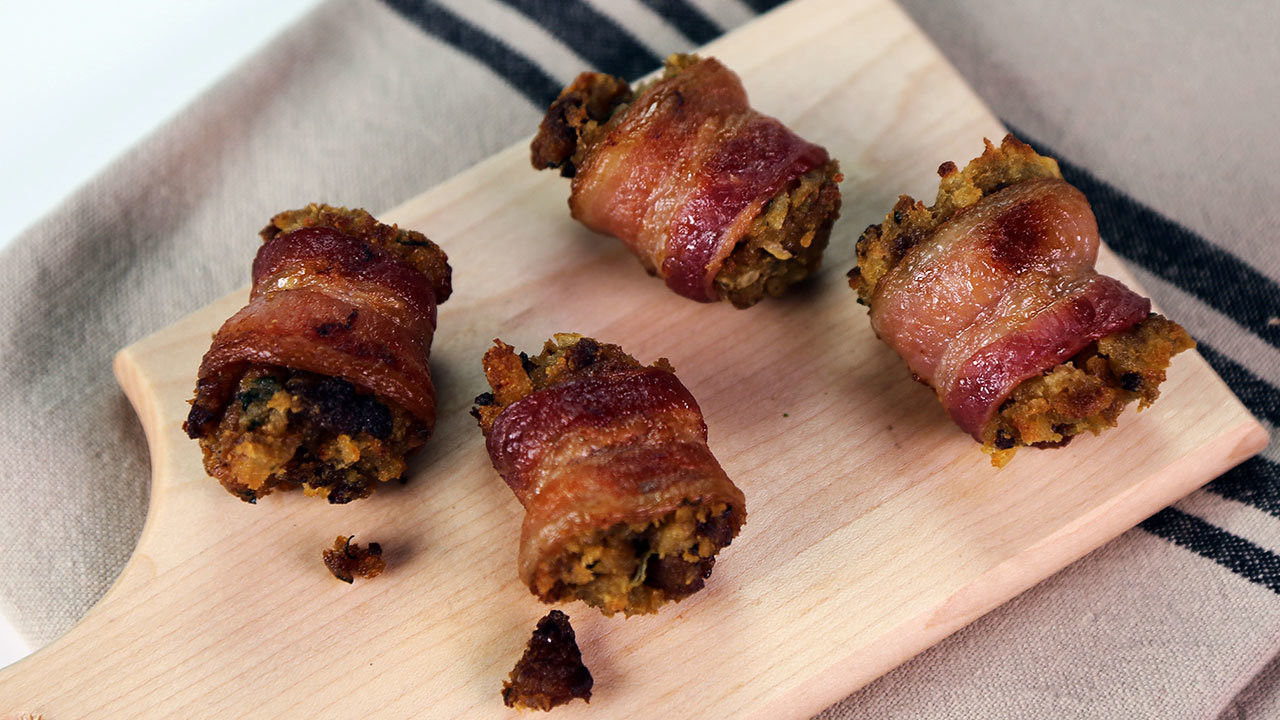 689 Bacon Stuffing Bites|bacon day||1280|720|0
Clinton Kelly's Bacon Stuffing Bites
Picture this, it's the day after Thanksgiving and you have a refrigerator full of leftovers. What do you do with all your stuffing?!?! Wrap it up in bacon and bake it until it's crispy on the outside. Don't miss out on Clinton's mind-blowing bacon appetizer, YUM!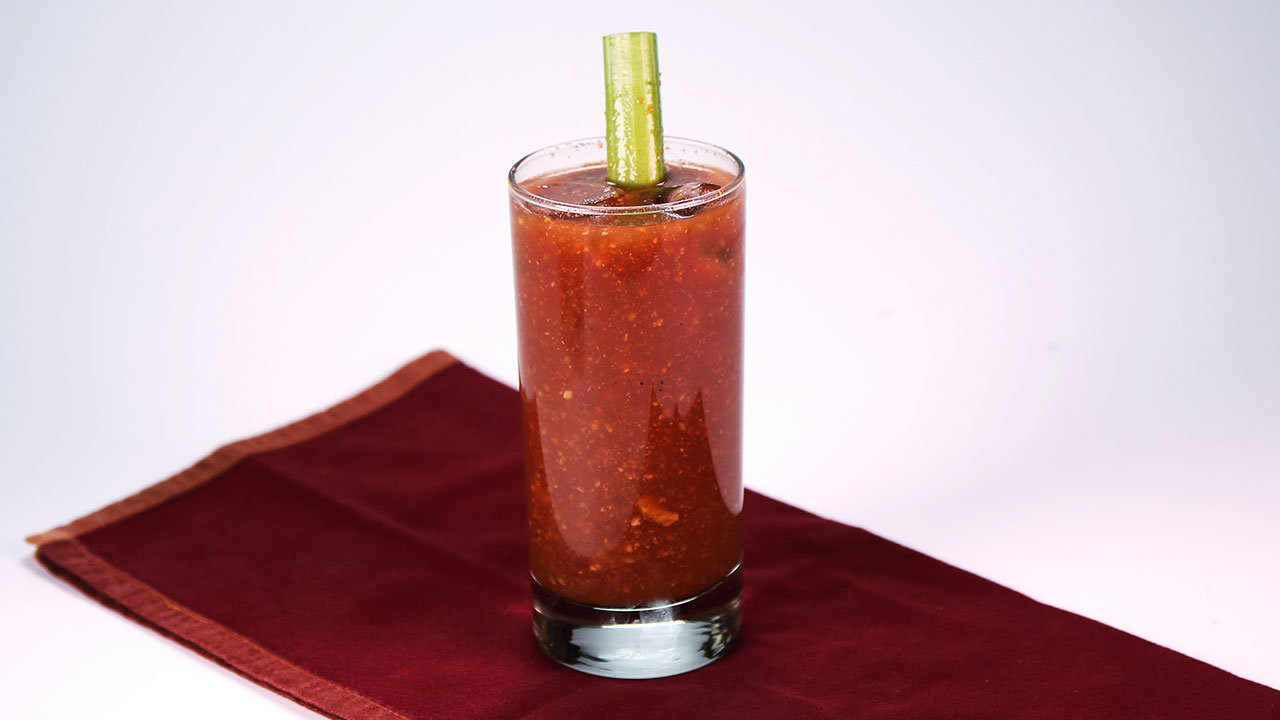 692 CBacon Bloody Mary|bacon day||1280|720|0
Michael Symon's Bacon Bloody Mary
The only thing that could make this tasty brunch beverage better is the addition of Michael's favorite food: BACON!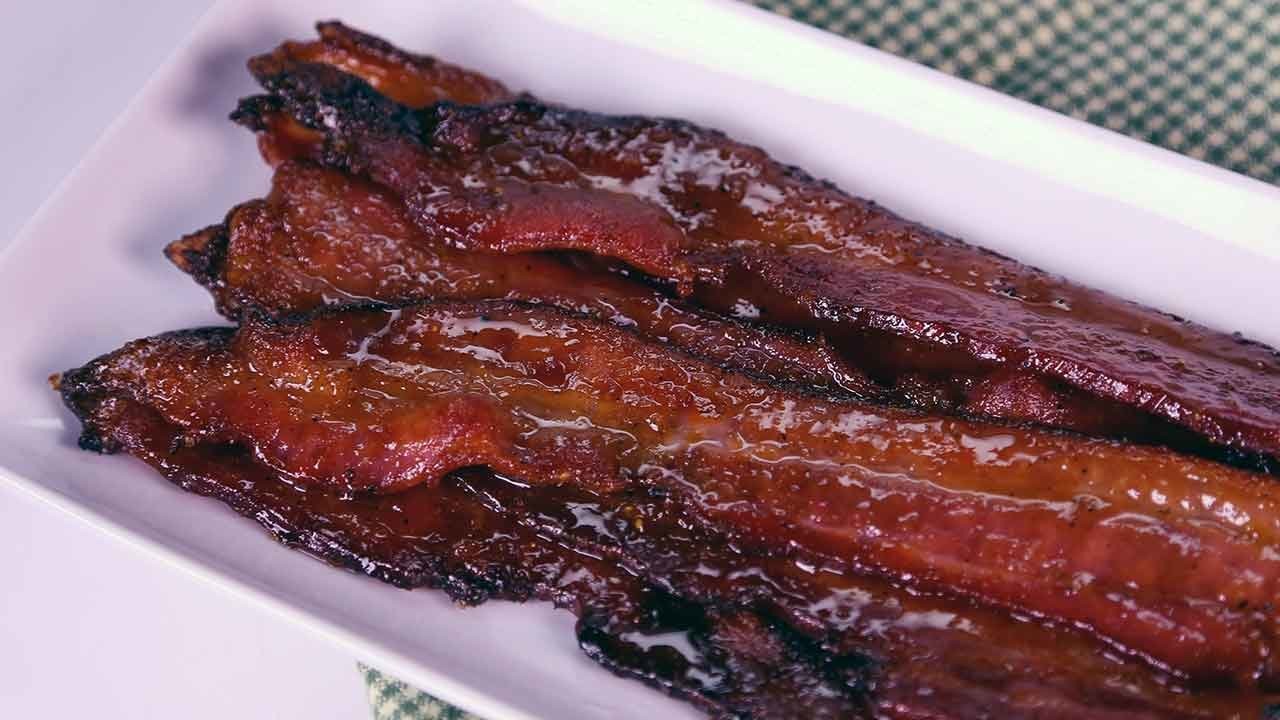 607 Sticky Sweet Bacon|bacon day||1280|720|0
Daphne Oz's Sticky Sweet Bacon
There's so many tasty dishes that contain bacon, but how about enjoying bacon on its own? Candy these up for a candied bacon treat that'll leave your family and friends raving!
Daphne Oz's Bacon Pancakes with Maple Bourbon Butter Sauce
If you're going to have pancakes, these bacon ones are truly the way to go. They're just as decadent as they sound.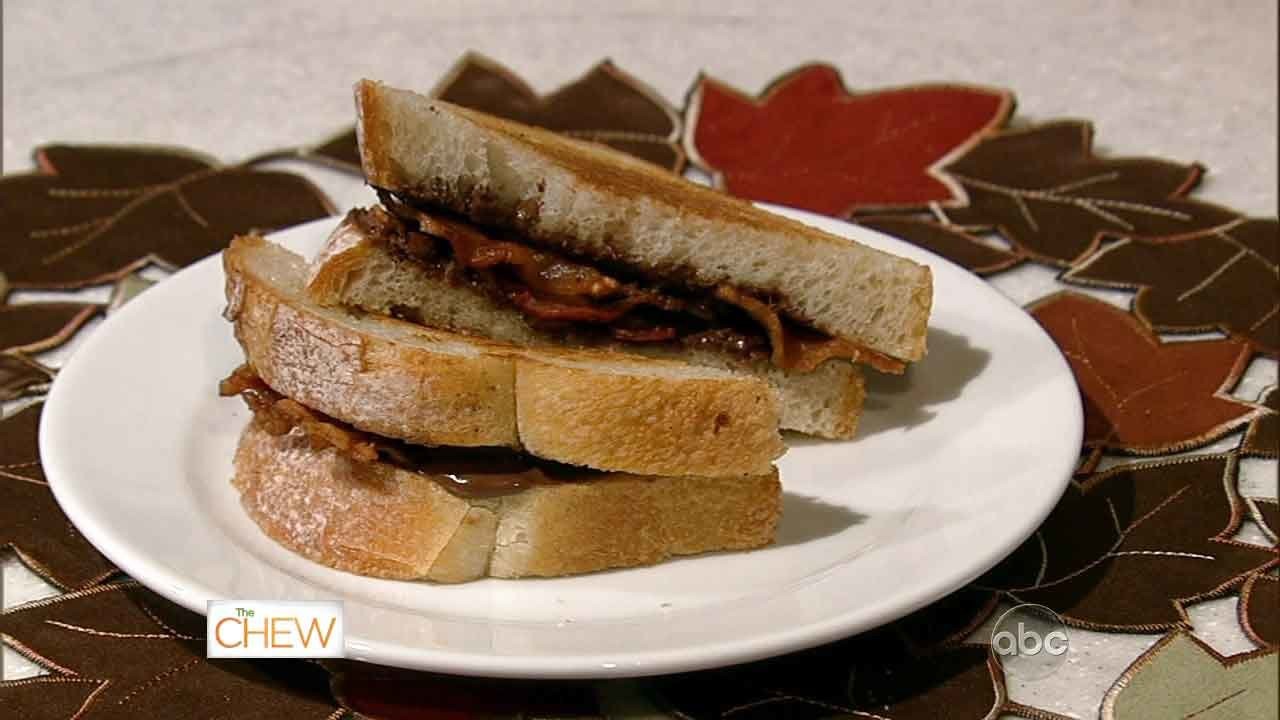 CHW_20111007_GRILLEDBACONCHOCOLA_SHOWCLIP_34a6a148 7866 4af3 b714 6365f375e962_10028949_source|bacon day||1280|720|0
Michael Symon's Grilled Bacon, Chocolate, and Hazelnut Sandwich
It's the middle of the night and you're hungry. What do you make? A bacon, chocolate and hazelnut sandwich!