The Chew's Schedule for the Week of 09/21: Mariska Hargitay, Salt-n-Pepa, Billy Gardell, Jamie Lee Curtis, and more!
The Chew's Dishing Up Mouth Watering Meals|Don?t miss The Chew Weekdays 1e|12c|p on ABC.|We hope you?re hungry, the Chew?s coming at you Weekdays 1e|12c|p on ABC.
The Chew is back with an all-new week! From First Ladys to recipes that pack a punch, don't miss out on these fantastic episodes for the week of 9/21-9/25.
This Week on The Chew: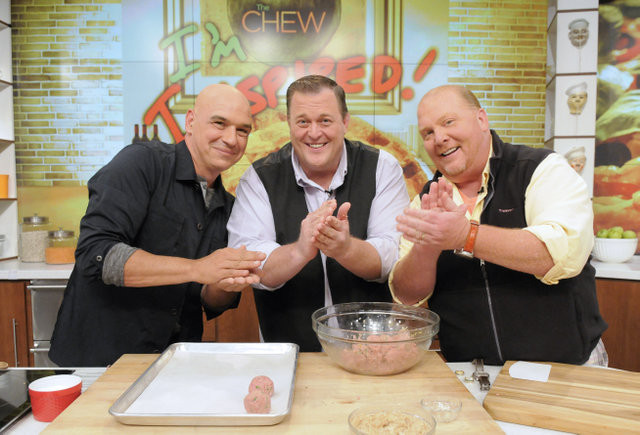 Monday 921 Billy Gardell|Monday 921 Billy Gardell123||640|435|0
MONDAY, SEPTEMBER 21 – "I'm Inspired!" – We are inspired here on The Chew today, showing you people we've inspired, and who have inspired us!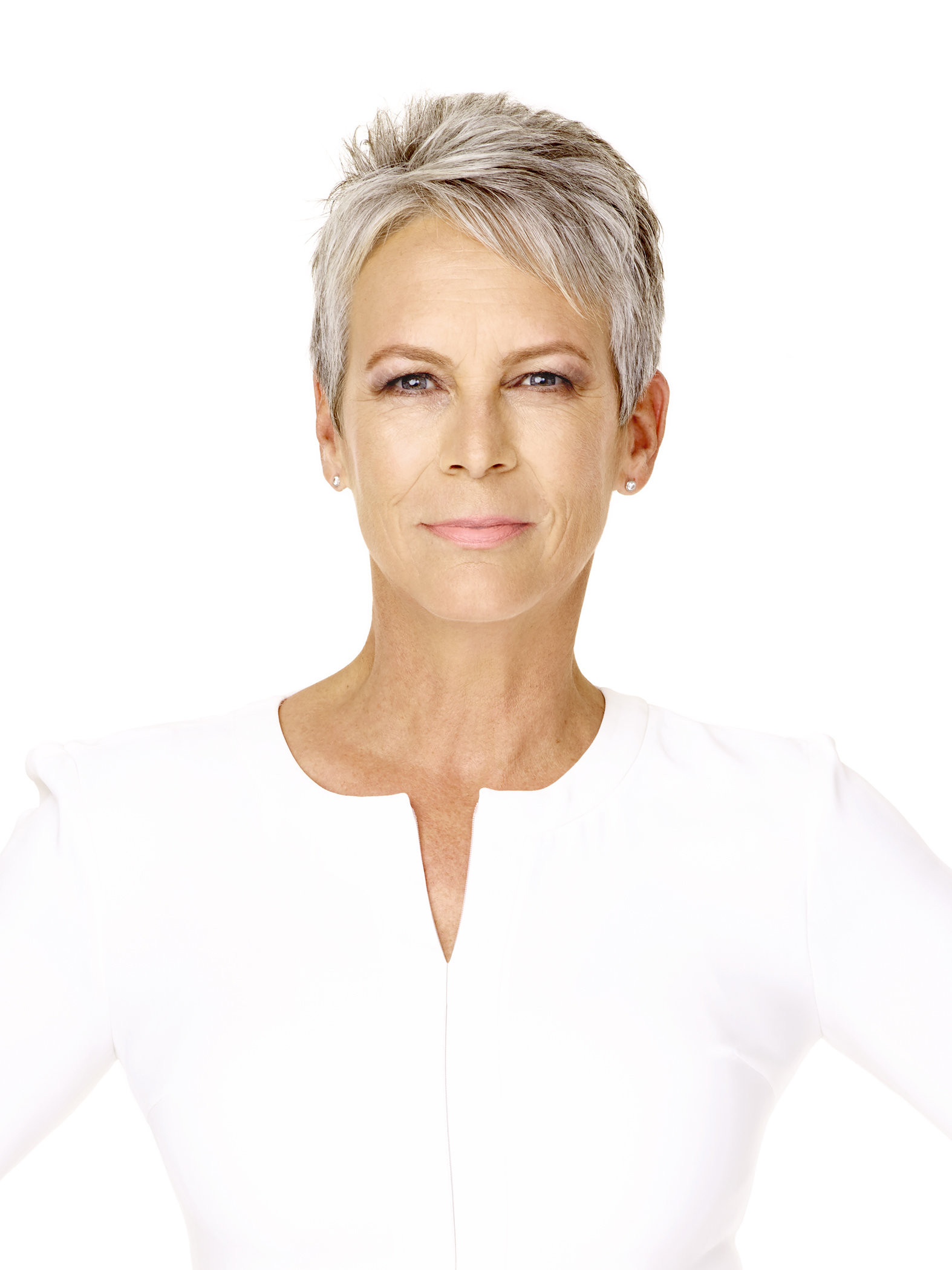 Tuesday 922 Jamie Lee Curtis|Tuesday 922 Jamie Lee Curtis213||1574|2100|0
TUESDAY, SEPTEMBER 22 –"5 Must Have Dishes" – Got a food bucket list? Well, sit tight as we unveil FIVE must-have dishes for you to check off! PLUS Carla goes behind the scenes of this season of Dancing With The Stars to catch up with Paula Deen!

Special guest: Jamie Lee Curtis of Scream Queens and the legendary movie Halloween!
Wednesday 923 Mariska Hargitay Placeholder|140791_3894123||7360|4912|0
WEDNESDAY, SEPTEMBER 23 – "Your Family Will Love This!" – Today we make only one promise: your family will love these dishes; we're showing off our favorite family friendly meals!
Special guest: Mariska Hargitay of Law & Order: SVU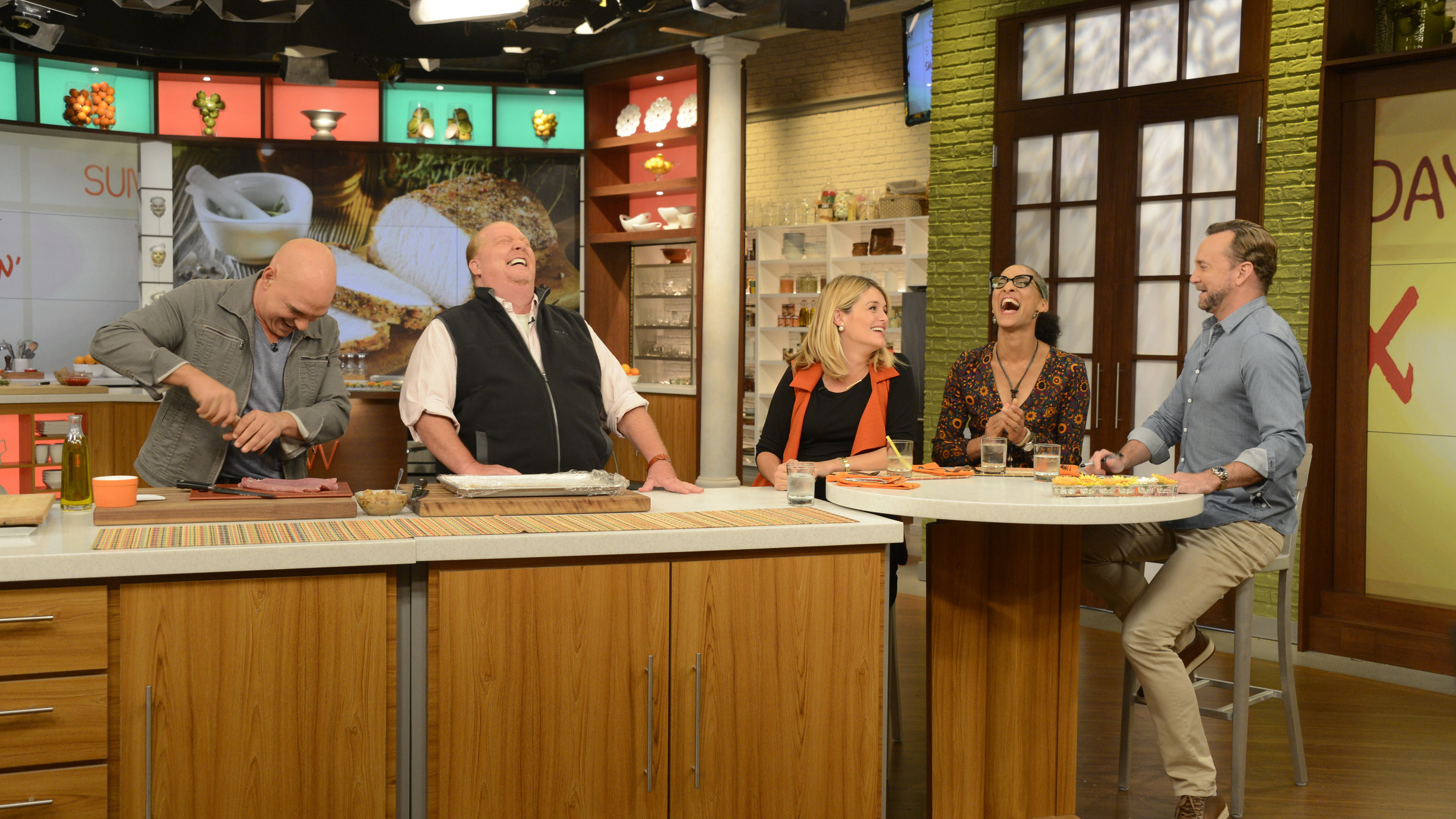 Thursday 924 Salt n Pepa Placeholder|Thursday 924 Salt n Pepa Placeholder||null|null|0
THURSDAY, SEPTEMBER 24 – "Superdelicious 20-Minute Meals" – Ready, set, go! We're tying everything up in twenty minutes today! Perfect for your busy schedule, so set the clock!
Special guests: Salt-n-Pepa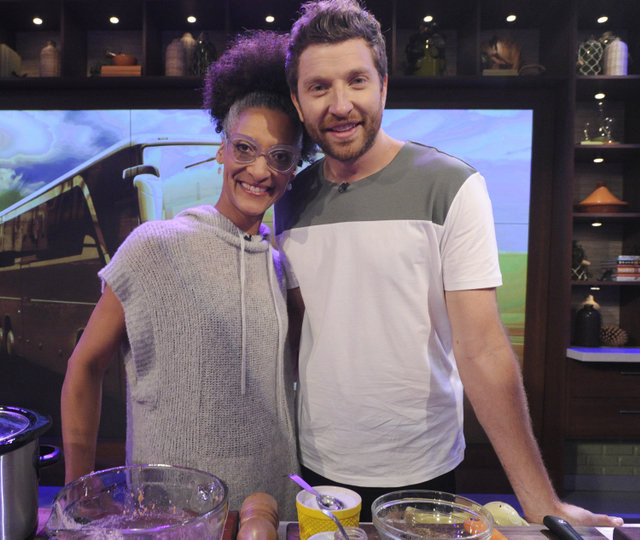 FRIDAY, SEPTEMBER 25 – "Eat, Drink, & Shrink" – The Chew Crew is shrinking today! Catering to everyone's needs, from cooking in tiny spaces to bite sized delights!
Special guest: Brett Eldredge
About "The Chew":
Celebrating and exploring life through food, "The Chew," is an innovative and groundbreaking daytime series co-hosted by a dynamic group of engaging, fun, relatable experts in food, lifestyle, and entertaining. Produced by Gordon Elliott's Chew Productions for the ABC Television Network, "The Chew" serves up everything food -- from cooking and home entertaining to food trends, restaurants, holidays and more -- all aimed at making life better, fuller and more fun. Featuring celebrity chefs Mario Batali, Michael Symon, and Carla Hall, entertaining expert Clinton Kelly and health and wellness enthusiast Daphne Oz, "The Chew" is a leap forward into a delicious new kind of lifestyle series. Follow "The Chew" (@thechew) and hosts Mario Batali (@mariobatali); Michael Symon (@chefsymon); Clinton Kelly (@clinton_kelly); Carla Hall (@carlahall) and Daphne Oz (@DaphneOz) on Twitter ™